The 5 fastest MTBs in the second 2020 Nove Mesto World Cup
This second XCO World Cup held in Nove Mesto closes with an excellent taste in the mouth.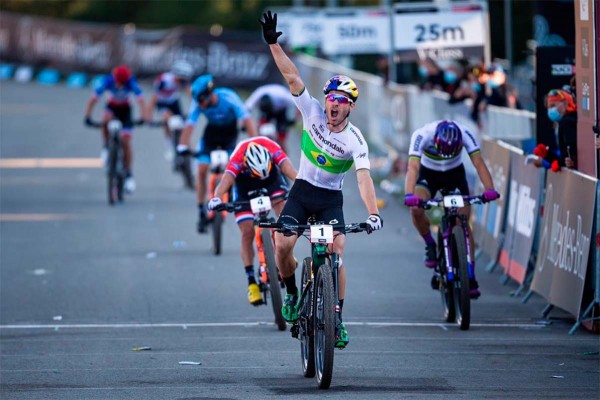 The second Nove Mesto XCO World Cup
If the first event left the favourites in the lurch, in this second one they wanted to make up for it, but nothing was easy. In fact, it was one of the tightest finals we can remember, with a hard-fought entry to the sprint that fell from Henrique Avancini's side.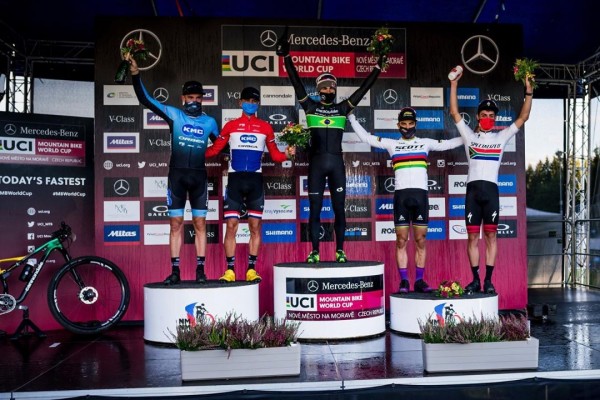 The Brazilian gets even and closes a week that has clearly gone from less to more. The podium was completed by Milan Vader, Nino Schurter, Victor Koretzky and Alan Hatherly. The five of them are riding real racing machines, 5 mountain bikes from the Nove Mesto World Cup that we have analysed.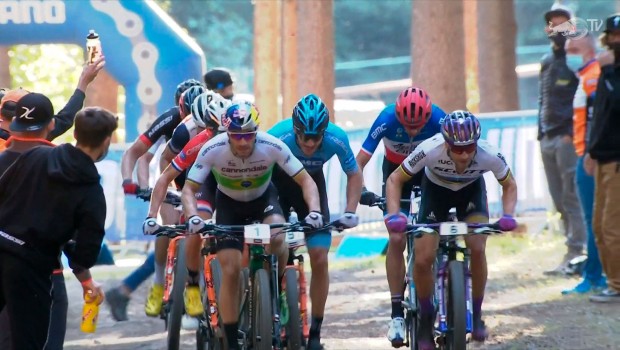 The 5 fastest mountain bikes of the second Nove Mesto World Cup
Henrique Avancini's Cannondale Scalpel 2021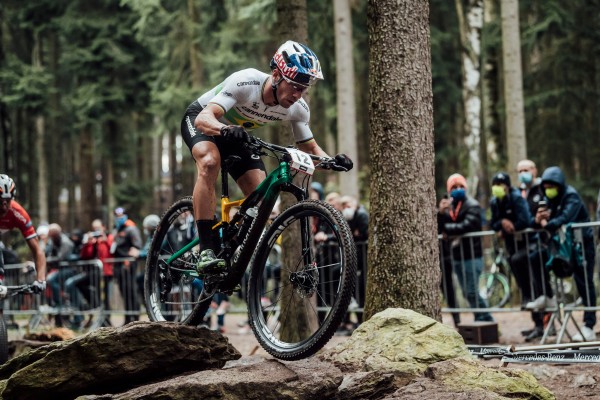 Avancini won two sprints at Nove Mesto, and once again proved that in the last 200 metres he is a beast. He is riding a Cannondale Scalpel which we gave a good review here on Brújula Bike. Above all, because of its new Flex Pivot technology, which takes advantage of the properties of carbon to add an extra point of flexion at the back of the pods. Its Lefty Ocho, now legendary, with that single arm, serves to identify Avancini from far away. A real jewel of Cannondale.
Milan Vader's Orbea Oiz 2021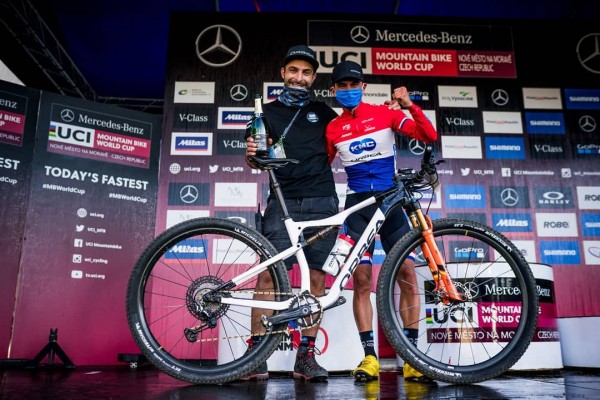 Milan Vader leaves with a bittersweet taste of Nove Mesto. He didn't get to win, but he was on top the whole time. A result that cannot be denied by winning or not winning. He rides an Orbea Oiz 2021 made of OMX carbon, very efficient, very reactive and above all very agile. The Spanish brand puts its XCO star model twice in this second event of Nove Mesto, a mountain bike with 430mm pods that give it a spectacular falling down. The triangle formed by the Fiberlink connecting rod with the upper tube of the frame, with its characteristic rise, stands out in its design, signature and Orbea's seal. 1740 grams of pure quality.
Nino Schurter's Scott Spark Supersonic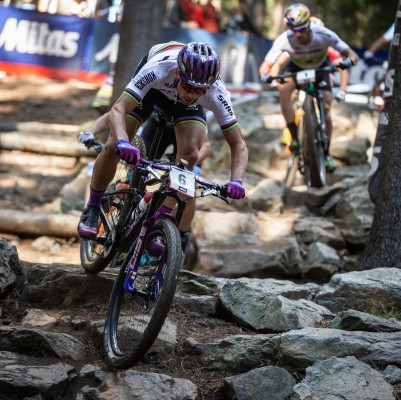 You can't underestimate a man with Nino's record. Yes, it's true that he has got us used to giving a little more, but this year it's clear that the World Cup has started more closely than ever. And Nino has been on top, all things considered, simply the initial drop in the first race meant that he couldn't fight for the podium, and he lost the sprint, so he's been in the lead all the way. His Scott, therefore, continues to perform well. 1779 grams in carbon HMX SL and TwinLoc suspension system controlled from the handlebar control.
Victor Koretzky's Orbea Oiz 2021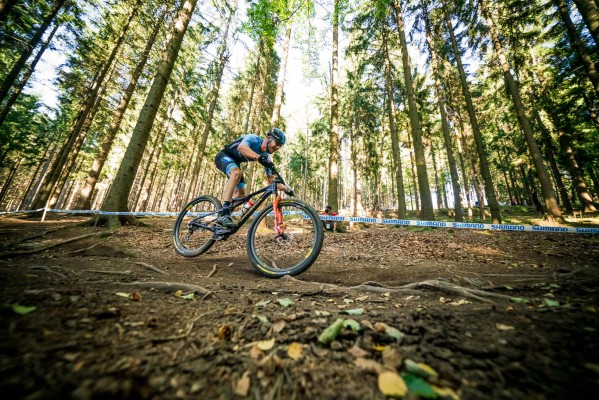 Koretzky rides the same bike as Vader. The Frenchman rides this mountain bike which, to add to what has been said about Vader, has a new power system, the OC steering system, and the Orbea Oiz can be customised to your taste on Orbea's own website, with the MyO programme. This full suspension is available in four sizes and its range price is from 2399 to 8599 euros.
Alan Hatherly's S-Works Epic 2021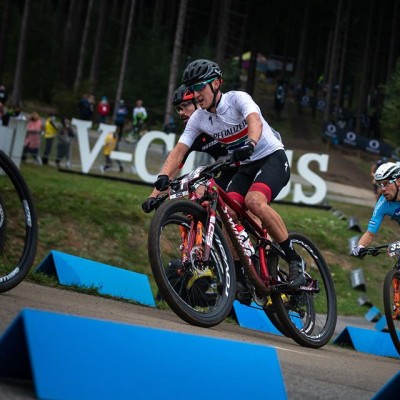 Bad weekend for Specialized. Hatherly redeemed himself by touching the last step of the podium, but it tastes rather poorly. And that's because he' s riding what is perhaps the lightest mountain bike on the professional circuit. Its geometry, longer than its predecessors, and its new steering angle, relax Hatherly's position. And Specialized's Brain technology in both the fork and rear suspension will hopefully have helped him along a route that has become tough. It's available in up to 5 sizes and costs up to 11599 euros for this S-Works model.