Scott Gambler 2030: what will MTB be like in 10 years?
While most mortals settle for riding a good mountain bike, a few privileged few, with the right imagination, knowledge and tools, are dedicated to rethinking the future. What will mountain bikes be like in 10 years? Nobody knows, but this design is a possibility.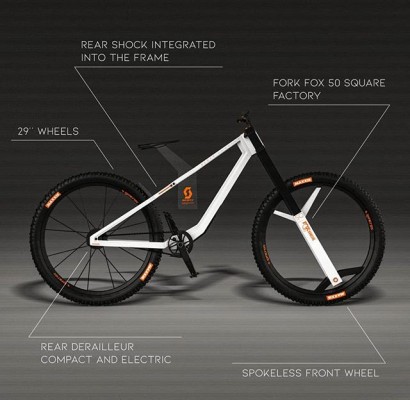 What the Scott Gambler could look like by 2030
Let's start from the fact that we play the league of fantasies, that is, we are talking about prototypes that only exist on paper, they are only designs. But they are indications of where the design of mountain bikes can go in the coming decades.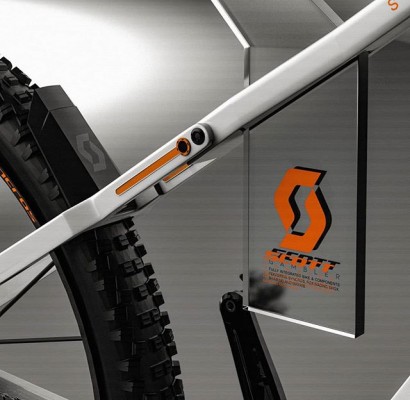 This particular design corresponds to what would be a new Scott model, the Scott Gambler. It was carried out by an Instagram user called kivavite (apparently his real name is Mathieu Petot, French), who apparently is dedicated to industrial design (and also apparently, at the moment he is just a student, which has even more merit).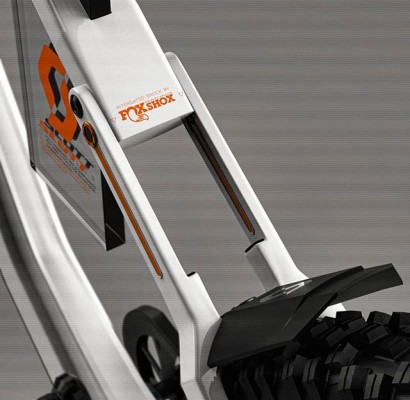 He has made a proposal for an awesome Scott Gambler. The images that he has uploaded to his personal profile are very striking.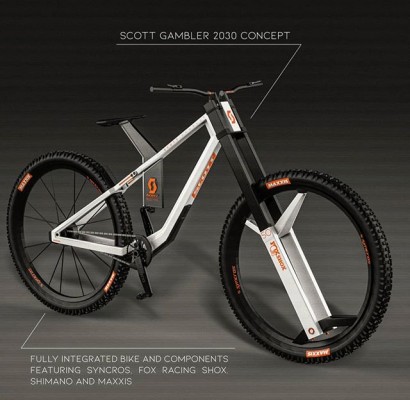 Characteristics of a future Scott Gambler
The design in itself is impressive, taking advantage of a cubist character for a thermoforming of the frame that has perhaps its most resounding line in its upper bar of the frame: a completely straight horizontal bar that goes from the stem to the rear hub. In it, the first detail is incorporated: a rear suspension fully integrated into the frame and proposed by FOX. The most similar and new is the Scott Spark, although it is more XCO than downhill.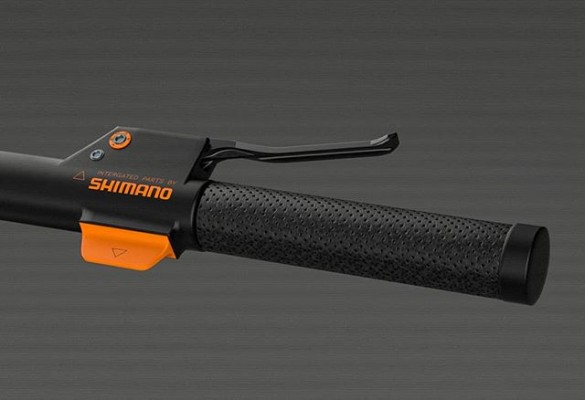 This Scott Gambler 2030 would be made of graphene, a material that has been incorporated into cycling for about 10 years, but in safety elements. An excellent material in terms of toughness and flexibility. In that frame a flat piece is embedded that acts as a seat and is used to incorporate the Scott Gambler 2030 logo.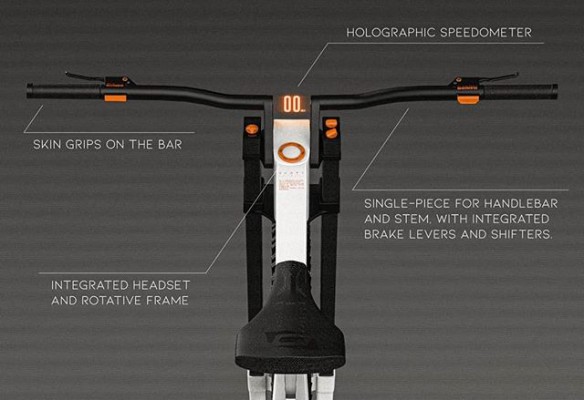 29 "wheels and a surprising front wheel without spokes, with just four mockers that would hold the arch of the rim and that would connect with a front suspension that includes the other most controversial element: square and non-spherical suspension pumps. This is something that impacts but that causes without a doubt the greatest rejections since any experience of altering the perfect sphere has been a failure.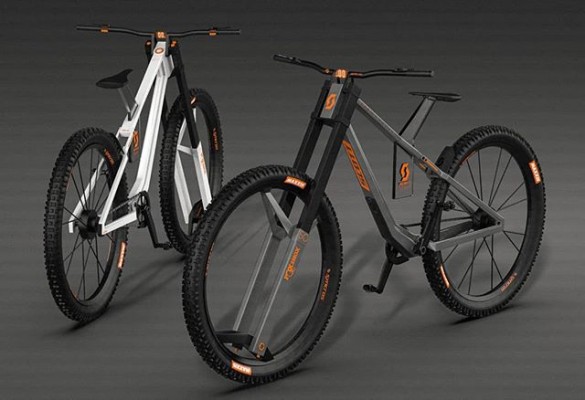 On the handlebar, a holographic speedometer, which would disappear as if by magic when the bike stopped. Grips integrated into the handlebar and Shimano gears that are just a small lever with a protruding flange to raise or lower the sprocket.
A bike designed for downhill, which at the moment is only a dream, but which tries to predict what mountain bikes could be like in the near future.