Scott Spark 2021: models and prices
A mountain bike that has won absolutely everything, with a complete line that covers any option, any range, for any cyclist. Today we list all the models and prices of the Scott Spark 2021, so that you can find the perfect mountain bike for you.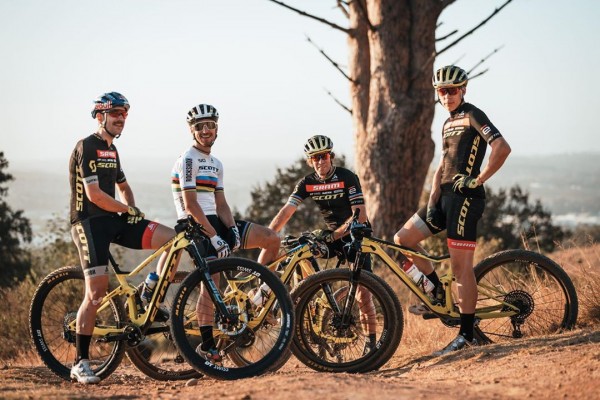 Scott Spark 2021 complete range: perfect construction of a champion
Without a doubt, when you think of Scott Spark you think of Nino Schürter. Of course, there is much more behind the profile of the Swiss, but both have gone hand in hand in recent years to become the most successful mountain bike manufacturer and rider. The Scott Spark 2021 arrives with this claim.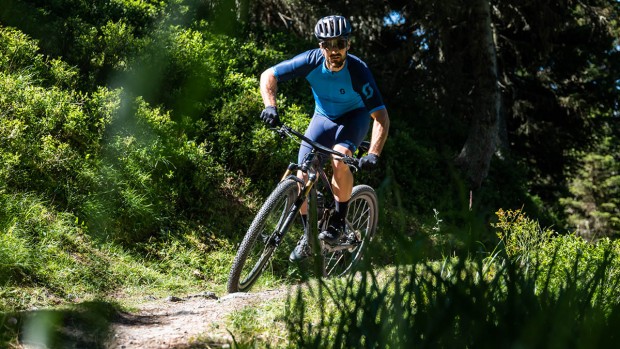 A very complete range of mountain bikes whose features are very identifiable on the international grid. Its geometry, its full suspension, and its extension with the Scott Racing Concept (RC) make the 2021 Scott Spark a very unique mountain bike. Today we have set out to see all of its travel, all of its possibilities and options. All the features of a mountain bike that starts from the 1779 grams of weight, a much improved geometry adjustment and a compendium of sensational technologies.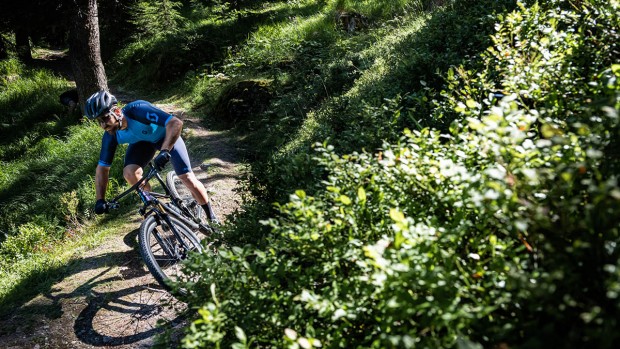 Evolap technology for stronger carbon construction; specific designs for single-plates; Boost technology to reinforce the stiffness of the wheels and give more space to the tires; or optimized kinematics from the single-plates Trunnion and Crank frame. These are many of the developments that the Scott Spark 2021 incorporates, even more compared to its predecessor. We analyzed the Scott Spark, trail, and the Scott Spark RC, cross country.
All Scott Spark 2021 models and prices
CROSS COUNTRY
SCOTT SPARK RC 900 SL AXS BIKE


Spark RC Carbon HMX SL 1799g Frame
FOX 34 SC Float Factory 110mm
FOX Nude EVOL, 100mm, TwinLoc
SRAM XX1 AXS Eagle, Power Meter
Shimano XTR Disc Brakes
Syncros Silverton 1.0 SL CF Wheels
Maxxis Rekon Race Kevlar Tires
Syncros Carbon SL Parts
PRICE: 12.999€



 SCOTT SPARK RC 900 WORLD CUP AXS BIKE

Spark RC Carbon HMX Frame
RockShox SID Ult. RD3 110mm
RS Nude RLC3, 100mm TwinLoc
SRAM XX1 AXS Eagle 12 Speed
SRAM Level TLM Disc Brakes
Syncros Silverton 1.0 Crbn Wheels
Maxxis Rekon Race Kevlar Tires
Syncros Carbon Parts
PRICE: 7.999€


SCOTT SPARK RC 900 WORLD CUP + CONTESSA

Spark RC Carbon HMX Frame
RockShox SID Select+RL3 110mm
RS Nude RL3, 100mm TwinLoc
SRAM X01 Eagle 12 Speed
SRAM Level TLM Disc Brakes
Syncros Silverton 1.0 Crbn Wheels
Maxxis Rekon Race Kevlar Tires
Syncros Carbon Parts
PRICE: 6.649€

SCOTT SPARK RC 900 PRO BIKE

Spark RC Carbon HMF Frame
RockShox SID Select+ RL3 110mm
FOX Nude EVOL, 100mm, TwinLoc
Shimano XTR 12 Speed
Shimano XTR Disc Brakes
Syncros Silverton 1.5 TR Wheels
Maxxis Rekon Race Kevlar Tires
Syncros Carbon Parts
PRICE: 5.749€

 SCOTT SPARK RC 900 TEAM ISSUE AXS PRZ & CRB BIKE

Spark RC Carbon HMF Frame
RockShox SID Select RL3 110mm
FOX Nude EVOL, 100mm, TwinLoc
SRAM X01 AXS Eagle 12 Speed
Shimano XT Disc Brakes
Syncros Silverton 2.0 TR Wheels
Maxxis Rekon Race Kevlar Tires
Syncros Carbon Parts
Black; Chrome colors
PRICE: 5.349€
SCOTT SPARK RC 900 TEAM BIKE

Spark RC Carbon HMF Frame
FOX 34 SC Float Perf. 110mm
FOX Nude EVOL, TwinLoc
SRAM GX Eagle 12 Speed
Shimano SLX Disc Brakes
Syncros Silverton 2.5 TR Wheels
Maxxis Rekon Race Kevlar Tires
Syncros Parts
PRICE: 4.349€
SCOTT SPARK RC 900 COMP RED + CONTESSA BIKE

Spark RC Carbon HMF Frame
FOX 32 Float Rhythm 110mm
FOX Float, 100mm, TwinLoc
SRAM NX Eagle 12 Speed
Shimano Deore Disc Brakes
Syncros X-25 TR Rims
Maxxis Rekon Race Kevlar Tires
Syncros Parts
COLORS: Red; Dark Grey, Contessa Version
PRICE: 3.349€
TRAIL
SCOTT SPARK 900 ULTIMATE AXS BIKE

Spark Carbon HMX Frame
FOX 34 Float Factory 130mm
FOX Nude EVOL, 120mm, TwinLoc
SRAM XX1 AXS Eagle 12 Speed
Shimano XTR Disc Brakes
Syncros Silverton 1.0 Crbn Wheels
Maxxis Rekon Kevlar Tires
FOX Dropper Post, Syncros CF Parts
PRICE: 8.999€
SCOTT SPARK 900 AXS BIKE

Spark Carbon HMF-Alloy Frame
FOX 34 Float P. Elite 130mm
FOX Nude EVOL, 120mm, TwinLoc
SRAM X01 AXS Eagle 12 Speed
Shimano XT Disc Brakes
Syncros Silverton 1.0 Crbn Wheels
Maxxis Rekon Kevlar Tires
FOX Dropper Post, Syncros Parts
PRICE: 6.549€
SCOTT SPARK 910 + CONTESSA BIKE

Spark Carbon HMF-Alloy Frame
FOX 34 Float Perf. 130mm
FOX Nude EVOL, 120mm, TwinLoc
SRAM GX Eagle 12 Speed
Shimano SLX Disc Brakes
Syncros Silverton 2.5 TR Wheels
Maxxis Rekon Kevlar Tires
Syncros Dropper Post and Parts
PRICE: 3.999€

SCOTT SPARK 920 + CONTESSA BIKE

Spark Carbon HMF-Alloy Frame
RockShox Revelation RL3 130mm
FOX Float, 120mm, TwinLoc
SRAM NX-X1Eagle 12 Speed
Shimano Disc Brakes
Syncros X-25 TR Rims
Maxxis Rekon Kevlar Tires
Syncros Dropper Post and Parts
PRICE: 3.249€


SCOTT SPARK 930 + CONTESSA BIKE

Spark Alloy SL Frame
RockShox Judy 130mm
X-Fusion Nude, 120mm, TwinLoc
Shimano XT-Deore 12 Speed
Shimano Disc Brakes
Syncros X-25 Rims
Maxxis Rekon Tires
Syncros Dropper Post and Parts
PRICE: 2.299€
SCOTT SPARK 940 BIKE

Spark Carbon HMF-Alloy Frame
RockShox Revelation RL3 130mm
FOX Float, 120mm, TwinLoc
SRAM NX-X1 Eagle 12 Speed
Shimano Disc Brakes
Syncros X-25 TR Rims
Maxxis Rekon Kevlar Tires
Syncros Dropper Post and Parts
PRICE: 3.249€
SCOTT SPARK 950 BIKE

Spark Alloy SL Frame
RockShox Revelation RL3 130mm
FOX Float, 120mm, TwinLoc
SRAM GX-NX Eagle 12 Speed
Shimano Disc Brakes
Syncros X-25 Rims
Maxxis Rekon Kevlar Tires
Syncros Dropper Post and Parts
PRICE: 2.899€
SCOTT SPARK 960 RED & DARK GREY BIKE

Spark Alloy SL Frame
RockShox Judy 130mm
X-Fusion Nude, 120mm, TwinLoc
Shimano XT-Deore 12 Speed
Shimano Disc Brakes
Syncros X-25 Rims
Maxxis Rekon Tires
Syncros Dropper Post and Parts
PRICE: 2.299€
SCOTT SPARK 970 SMITH GREEN & GRANITE BLACK BIKE

Spark Alloy SL Frame
RockShox Judy 130mm
X-Fusion Nude, 120mm, TwinLoc
SRAM NX-SX Eagle 12 Speed
Shimano Disc Brakes
Syncros X-25 Rims
Maxxis Rekon Tires
Syncros Dropper Post and Parts
PRICE: 1.999€
Scott Spark 2021