Jordan Sarrou surprises everyone and becomes 2020 XC World Champion, Schurter finishes 9th
Jordan Sarrou has just become the 2020 XCO World Champion, the second rainbow jersey to be worn this week after winning the Team Relay World Championships with France. We were expecting a very technical race full of surprises and the truth is that he has not disappointed. Jordan Sarrou may have just signed a change of era where Nino Schurter, who had won the World Championships since 2015 consecutively, has sunk in the rankings.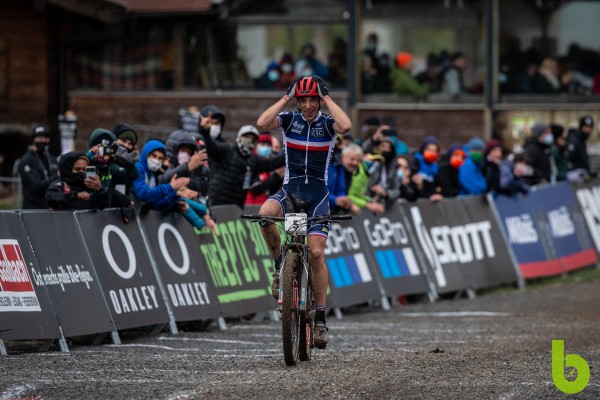 Jordan Sarrou becomes XCO 2020 World Champion
The start was a bit rough for Schurter and Avancini, we even saw Schurter having to put his foot down at some point, so both, the top favourites, were a bit behind. The head of the race in the first lap was taken by Milan Vader and Frenchman Titouan Carod.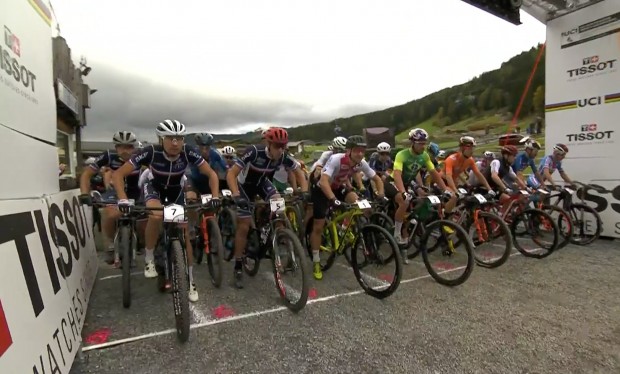 For the surprise of many, Milan Vader decided to increase the pace and go solo in the opening lap, which left the race in an unforeseen situation for most with Vader first and the French Carod and Sarrou second and third respectively. Schurter was running at position 9 and Avancini 11th, over 20 seconds behind.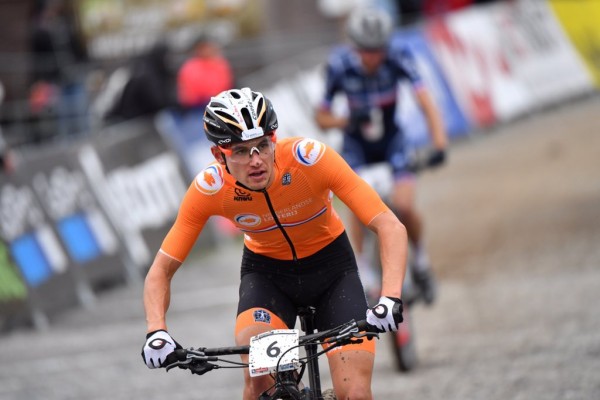 Avancini reacted quickly and we soon saw him riding in fourth position and fighting to reach the head of the race, but while Schurter continued to fight for ninth place, not knowing if it was part of his strategy or if he couldn't go any further, Milan Vader continued to lead, this time with Sarrou behind him.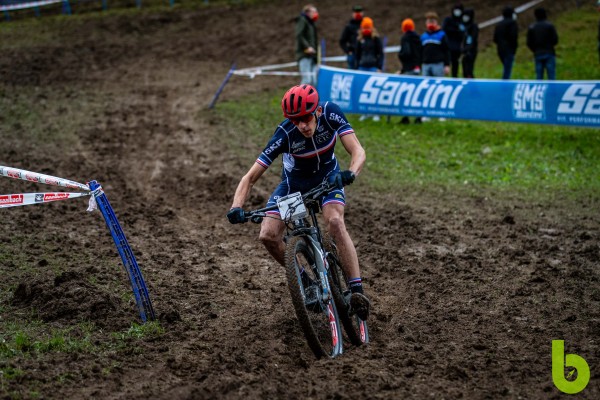 On lap 2, Frenchman Jordan Sarrou was first with Vader at 12" and Avancini third at almost 40" away. To see Nino Schurter we had to go to position 14th at 1 minute and a half from the top of the race. Unbelievable.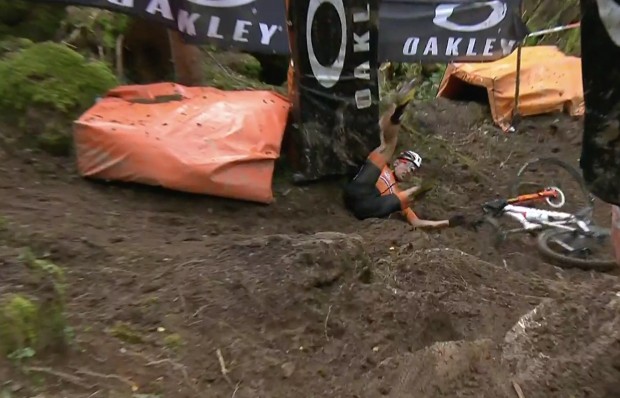 Despite the fact that the circuit had dried up compared to the women's race, held just an hour earlier, it was still very complicated and Milan Vader suffered a couple of spectacular falls that took him from second position to the chasing group that was marching one minute away from Sarrou and included Carod, Flueckiger, Avancini and Braidot.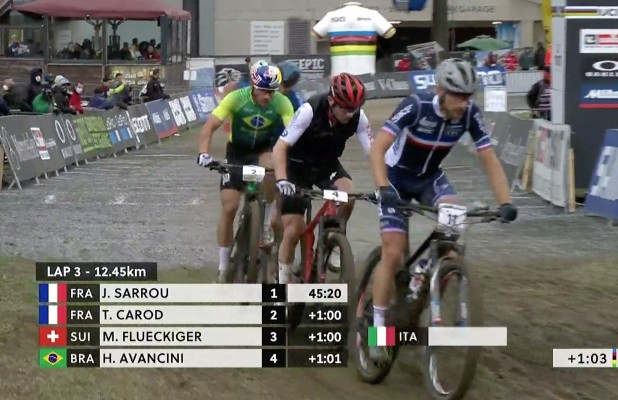 On lap 4, while Sarrou continued to increase the advantage in first position, Flueckiger decided to launch a strong attack on the chasing group but did not manage to leave. In the fight for the silver and bronze medals were Flueckiger, Avancini, Braidot and Titouan Carod.
The situation had not changed much by the start of the last lap but the fight for medals was clearing up. Sarrou was flying solo to win his first XCO World Championships, and behind him Flueckiger was only fighting Frenchman Titouan Carod for silver and bronze. The rest of the group had been left far behind and Avancini, for example, was in eighth place.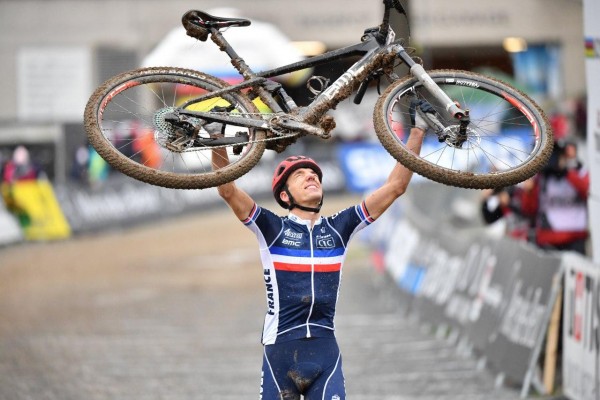 At the finish line, Jordan Sarrou entered the race as the winner after signing a perfect race and ready to wear the XCO 2020 World Champion jersey. Mathias Flueckiger took the silver medal and Titouan Carod the bronze.
He can't believe as Julien Absalon greets the new UCI XCO World Champion!

Amazing ride @jordansarrou!! #Leogang2020 pic.twitter.com/nvG9KArV5G

— UCI MTB (@UCI_MTB) October 10, 2020
With this victory, France returns to the top since 2014, when Julian Absalon, the current director of the Absolute Absalon team where Jordan Sarrou competes, won the World Cup for the last time.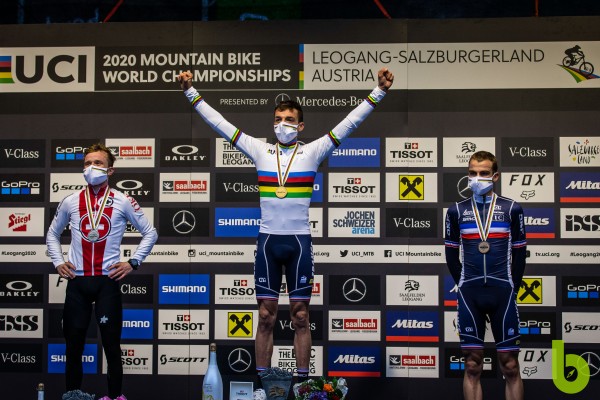 Results: XCO 2020 World Championships - Elite Men
Jordan Sarrou FRA 1:25:37
Mathias Fluecckiger SUI +0:45
Titouan Carod FRA +0:55
Luca Braidot ITA +1:23
Ondrej Cink CZE +1:37
Maxime Marotte FRA +1:37
Filippo Colombo SUI +2:12
Nadir Colledani ITA +2:29
Nino Schurter SUI +2:33
Henrique Avancini BRA +2:49
Vlad Dascalu ROU +2:50 
Great performance of Vlad Dascalu, U23 World Champion in 2019, who has finished his first World Championship in the Elite category with a tightly contested eleventh position. 
Among the Spaniards, the best was David Valero, who was in the top ten throughout the race and finally finished 13th. Sergio Mantecón finished in 19th position and Carlos Coloma 35th.