Nobody can beat Pauline Ferrand Prevot who is the European 2020 Champion
The French Pauline Ferrand Prevot has just become the 2020 European Champion in Monte Tamaro, Switzerland, only a few days after succeeding in revalidating the rainbow jersey and winning a World Cup.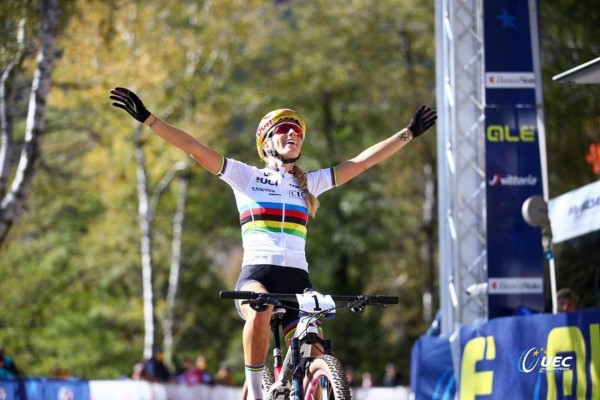 Pauline Ferrand Prevot also wins the 2020 European Championship
The weather conditions were very different from the competitions of the last few weeks. The sun was shining in the sky and the temperature was around 11º when the last important race of the season started in Monte Tamaro. Right at the beginning, the Swiss Jolanda Neff tried to take over the race to claim her home status, but it was a matter of metres before World Champion Pauline Ferrand Prevot took the lead and control.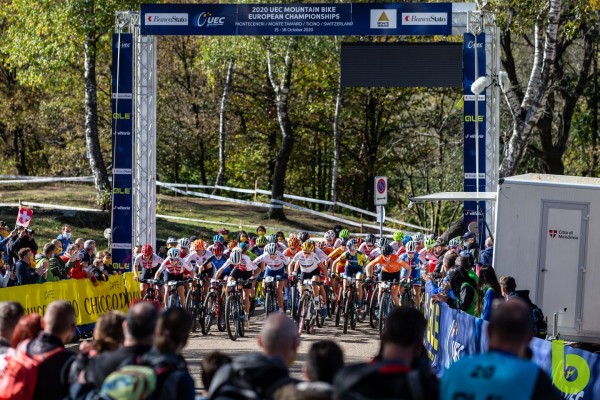 Ferrand Prevot only needed one lap to begin to open up a gap with the other competitors and while she was leading the race alone, the fight was on for second place at 25", where the British Evie Richards caught up with the Dutch Anne Terpstra and they were already riding together for the podium. The Swiss Sina Frei was fourth at 36", followed closely by Yana Belomoina.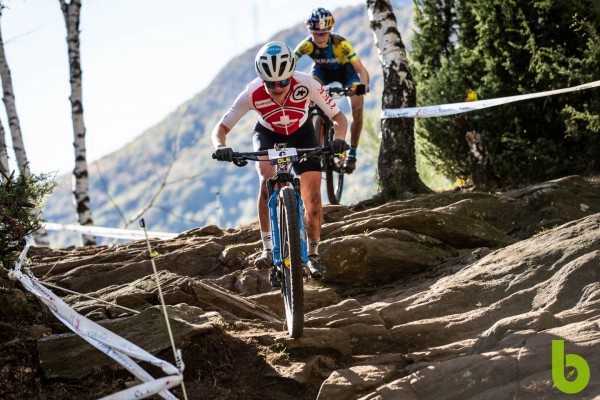 Once again in 2020, the circuit was practically empty of spectators, leaving a strange feeling that is difficult to get used to.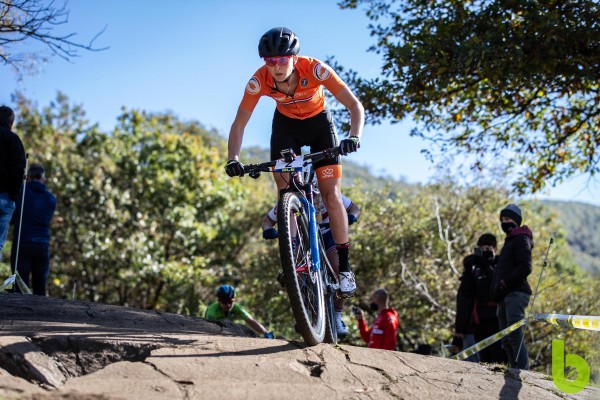 With two laps to go, Pauline was still firmly in the lead with a 30" advantage over Anne Terpstra, who was already riding alone in second position after Evie Richards dropped to a third chasing group consisting of Sina Frei, Yana Belomoina and Richards herself, at over 50".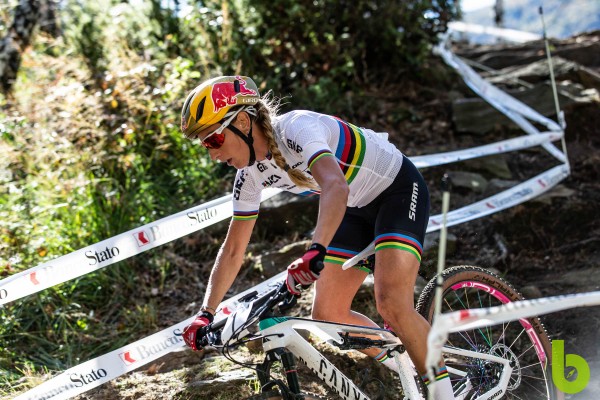 It has been impressive to see how after a bad season start, Pauline Ferrand Prevot has recovered her sensations in a very short time and now her performance is one step above the rest. The World Champion was giving another authentic recital from the beginning to the end, without allowing any competitor to get closer than 20" during the whole race.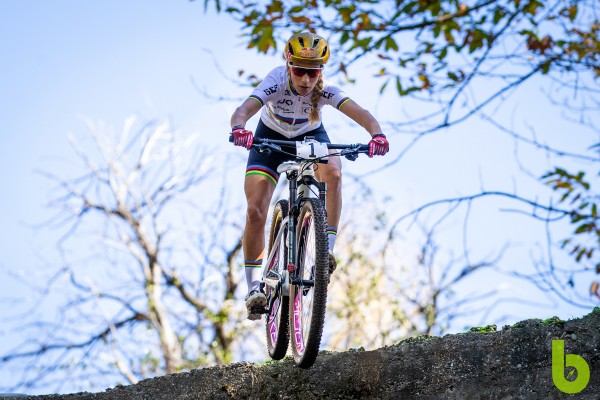 The bell for the last lap rang when Pauline was 44" ahead of Terpstra and over 1 minute ahead of the third, Yana Belomoina. The Ukrainian Belomoina managed to consolidate her position in third place after releasing Sina Frei and Evie Richards, and on the last lap she tried to pick up the pace to try and catch up with Terpstra, but the Dutchwoman never gave up.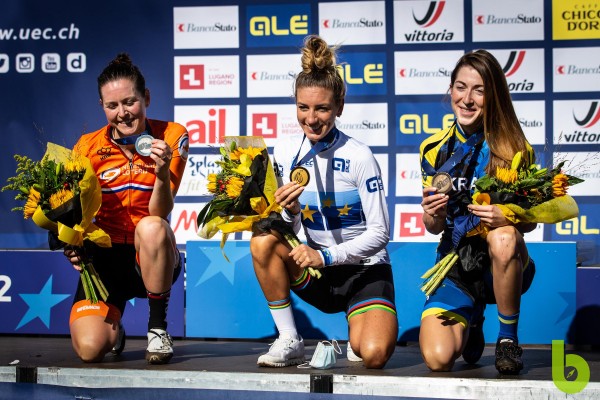 At the finish line, Pauline Ferrand Prevot entered victoriously by becoming the 2020 European Champion. The silver medal went to Anne Terpstra and Yana Belomoina closed the podium.
Results 2020 XCO European Championships - Women
Pauline Ferrand Prevot FRA 1:13:24
Anne Terpstra NED +00:41
Yana Belomoina UKR +00:56
Evie Richards GBR +01:05
Sina Frei SUI +01:39