France becomes Team Relay 2020 World Champion
The 2020 MTB World Championship has been inaugurated with the Team Relay race, a title that Switzerland has been winning since 2017 and that this time has been won by France with a powerful team where we find Loana Lecomte or Jordan Sarrou among others.
France are XC Team Relay World Champions!

Italy
Switzerland #Leogang2020 pic.twitter.com/fPZXiqrMzO

— UCI MTB (@UCI_MTB) October 7, 2020
France becomes 2020 Team Relay World Champion
With a rather low-key Swiss team, without Nino Schurter and Jolanda Neff, the battle for victory was initially between the USA, France, Austria and Spain. But France's Loana Lecomte performed a brilliant lap 3 that left her team in first position and still with their best asset, Jordan Sarrou, saved for the last lap.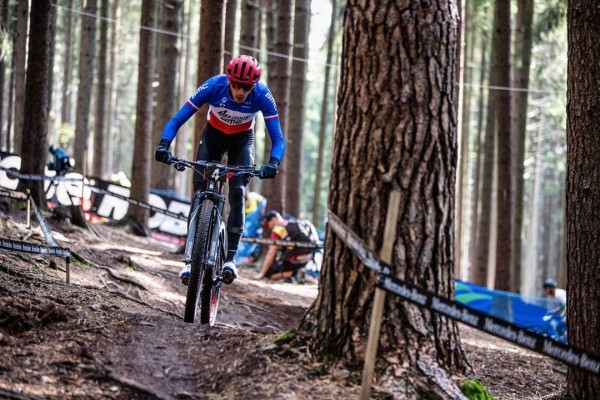 The Spanish team competed in the following order: Carlos Coloma, Alberto Barroso, Francesc Barber, Rocío del Alba García, Nuria Bosch and Lucía Gómez and made a very intelligent race in which they were on the podium for the first 4 laps.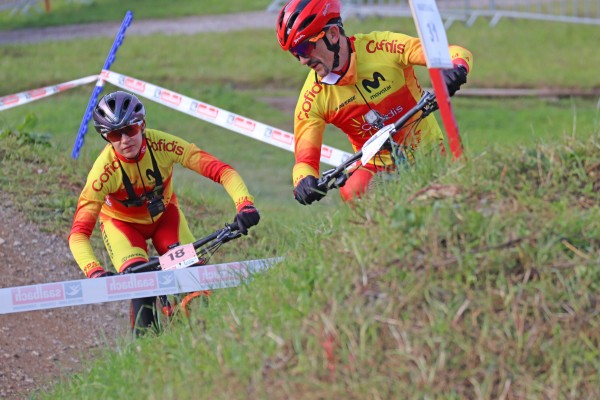 Slovenia fought directly with Spain for the podium during lap 4, where Slovenian Tanja Zakelj managed to reduce 20" for her team and leave it in the provisional third position.
But in the last few laps, the situation was completely reversed and while Spain was losing time and any chance of a podium, the World Championships host team, Austria, managed to come back and dream of victory. Something that was broken in the last lap when Jordan Sarrou gave the victory to France. Juri Zanotti, Italian U23 champion, got the second place for Italy. And Alexandre Balmer left Switzerland in the third place on the podium.
Results: XC Team Relay - Leogang World Championships 2020
France 1:27:34
Italy +1:35
Switzerland +2:06
USA +2:55
UK +3:04
Spain finished 9th at almost 10 and a half minutes.