Nino Schurter and Sina Frei win the first race of the year
In the absence of the World Cup, we can say that the first event of the Swiss Bike Cup in Leukerbad has been the international debut of the XCO season. Nino Schurter and Sina Frei have proved to be the best in the first race of the year.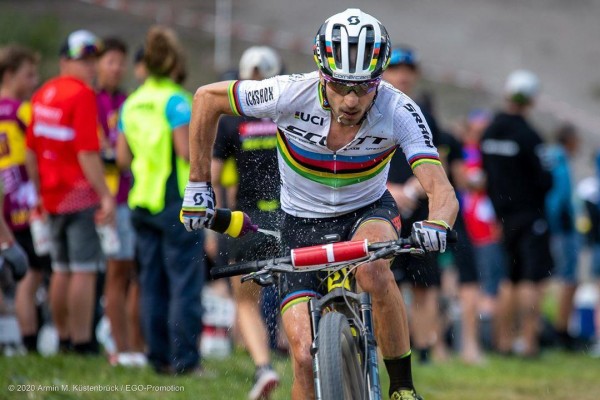 Nino Schurter and Sina Frei win the mini-World Cup in Leukerbad
In an atypical race due to the absence of an audience and strict safety precautions, Nino Schurter has made it clear that he is still one point ahead of the vast majority of XCO riders today.
Although it was not a World Cup, in Leukerbad, Schurter has had to keep an eye on top 10 UCI riders such as Frenchman Jordan Sarrou, Italian Gerhard Kerschbaumer and his compatriot Mathias Flückiger, among others.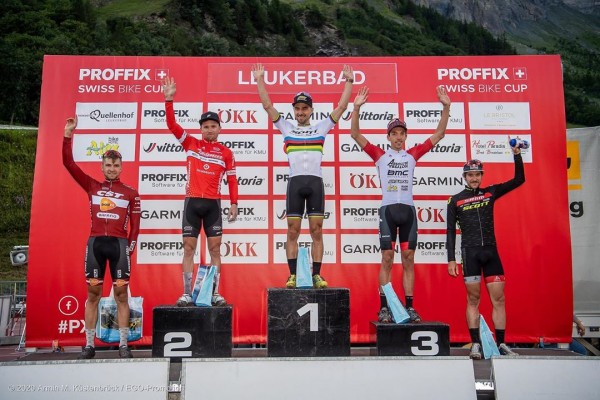 With only a couple of laps to go, Schurter has increased the pace and only Flückiger has been able to attempt to fight him for victory. Finally Schurter was first, Mathias Flückiger was second at 17 seconds and Jordan Sarrou closed the podium with more than 1 minute behind.
Nino Schurter 01:32:32
Mathias Flückiger 01:32:50
Jordan Sarrou 01:33:42
Martins Blums 01:33:47
Lars Forster 01:34:32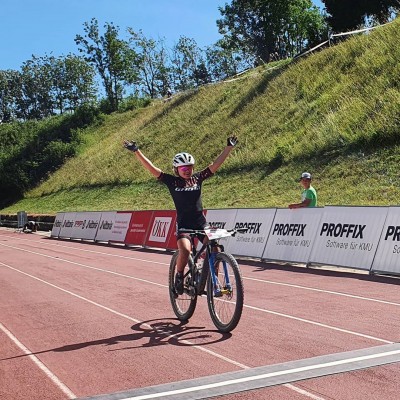 In women's race, although it was the first after the confinement and all were doubts, also had a very high level of riders with the presence of the current Elite World Champion Pauline Ferran Prevot, the Swiss Jolanda Neff, and the also Swiss and U-23 World Champion Sina Frei, among others.
We should remember that for Jolanda Neff it was the first race after her serious accident before Christmas. So her second place in Leukerbad can be taken as confirmation of her recovery.
The young cyclist Sina Frei took the victory with a half-minute lead over Neff, and the podium was closed by Frenchwoman Loana Lecomte of the Massi team.
Sina Frei 1:39:28
Jolanda Neff 1:40:02
Loana Lecomte 1:40:35
Alessandra Keller 1:41:25
Pauline Ferrand Prevot 1:41:37
There is no doubt that this race has only been an appetizer for what we hope to see in at least the two World Cup races still to come.