The XCO World Cup returns this weekend in Leogang: favorites, schedules and where to watch
After a first round in Brazil, two races in Europe and several weeks of break, a new UCI World Cup XCC/XCO and DH event arrives in Austria, at the Leogang circuit, and here we review who are the favorites, schedules and where you can follow it.
Favorites for the victory at the 2022 Leogang XCO World Cup
After a break from World Cup events and some important changes in terms of riders taking the start in Leogang, the competition will kick off on Friday almost as if it were a new season opener.
How the XCO World Cup arrives
Summarizing very briefly what we have so far this season, in women, the Australian Bec McConnell won her first World Cup in Brazil and since then she has dominated with absolute clarity. With 3 wins in a row, the last of them attacking and leading alone from the start, McConnell is the absolute reference.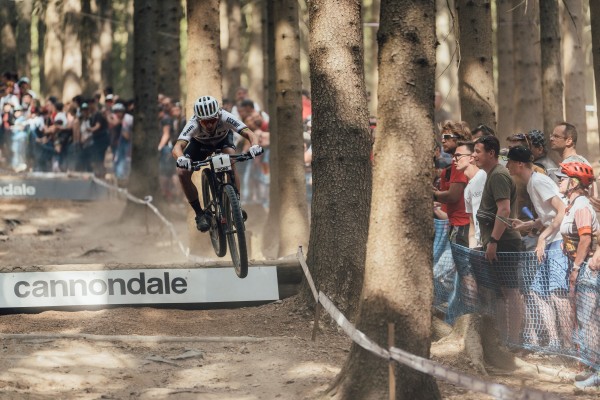 In men's racing, every race is a final, the level seems to rise with every race and the number of favorites multiplies. Nino Schurter won the first one in Brazil and then Tom Pidcock put his road schedule on hold to win in Albstadt and Nove Mesto. Anything can happen from now on and that's great news for the fans.
Very tough and not very technical circuit (if it doesn't rain)
We recall that the Leogang track was updated for the 2020 World Championship won by Pauline Ferrand Prevot and Jordan Sarrou. It is a circuit with two very hard climbs that favors overtaking and a few downhills not very technical but that change completely in the wet.
If dry terrain is used in the end, there is little room on this course for less physically strong riders to make up for their weaknesses on the downhills.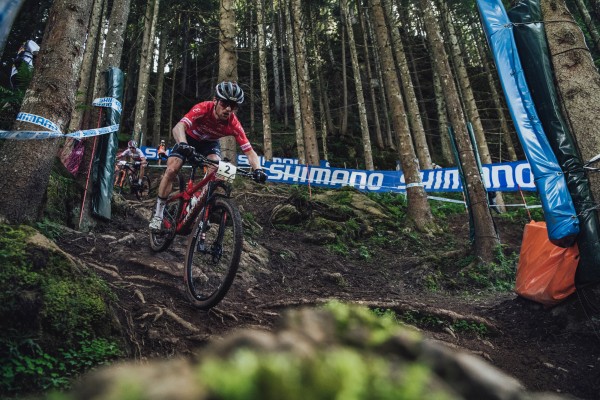 The Leogang circuit is, together with the Albstadt circuit, the only two where riders could opt to use hardtail mountain bikes, although in 2021, both Loana Lecomte and Mathias Fluckiger won on full-suspension bikes.
But in keeping with tradition, we will take a look at the favorites to win the Leogang XCO World Cup.
Bec McConnell is the overwhelming favorite
As we have already said, Australian Bec McConnell is in a state of grace. To her brilliant form has been added the confidence and power of seeing herself wearing the leader's jersey of the competition. So until further notice there can be no one more heavily favored than she is in any race she competes in.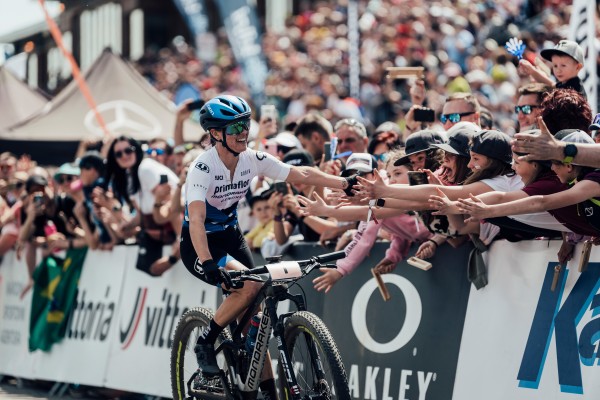 French Loana Lecomte was a double winner in 2021 taking the victory of the Short Track and the XCO race, also on this circuit she won the 2020 Under-23 World Championship. She has the measure of Leogang and in the previous races she has been very close to win again, she was second in Nove Mesto. No doubt she will be another of those who are fighting for the podium.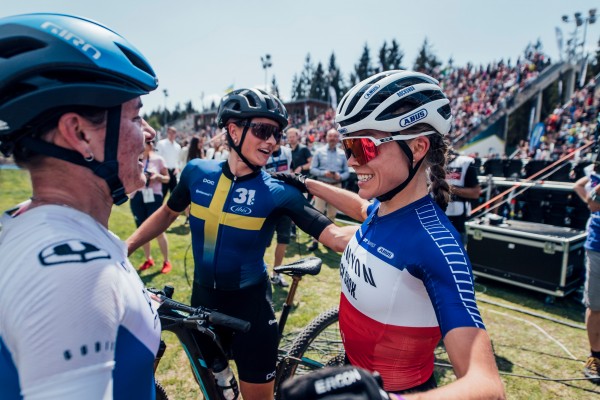 Jenny Rissveds was the only one who held her own against McConnell's onslaught at the last World Cup in Nove Mesto. She finished third on the podium there and second in Albstadt a week earlier. There is no doubt that the Swedish Team 31 rider will be in front.
Jolanda Neff did not have a great start of the season, but after two races, in Nove Mesto she was fourth in the XCO race and won the Short Track. Then she confirmed that she had regained her sensations. Let's see what the Olympic champion surprises us with in Leogang.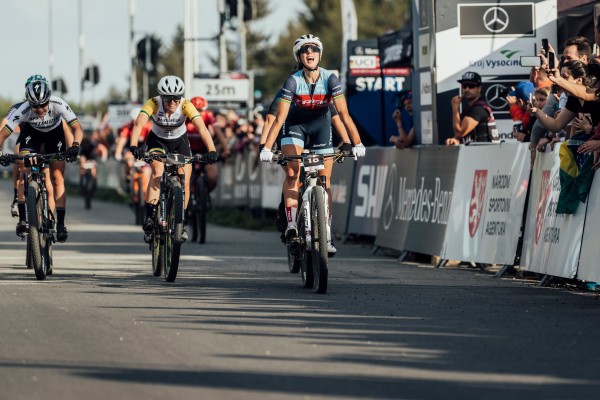 World champion Evie Richards will be one of the major absentees. The British rider is still suffering from severe back pain and has decided to skip this event in order to try to recover completely.
For her part, Pauline Ferrand Prevot has not shown her best version yet this year either, with the exception of the short track she won in Petrópolis, but in this same circuit she was proclaimed World Champion in 2020 and it would be no surprise if it was here where we saw her resurgence this season. Finally Pauline has announced that she will not be in Leogang either to continue with a specific training block that will take her to the French Championships and the World Cup in Lenzerheide.
Favorites to win the XCO World Cup in Leogang: another chance for Nino Schurter
In men, it is increasingly difficult to make any prediction about favorites and Leogang, where Thomas Pidcock will not be present, will be a further confirmation that we are facing one of the most closely contested seasons in recent years.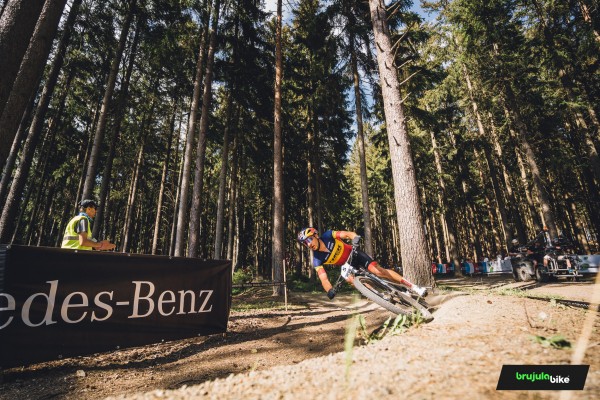 The Romanian Vlad Dascalu we saw in the last World Cup in Nove Mesto did one of the best races of his life in which only Tom Pidcock could beat him in the sprint. Dascalu was third in Petropolis and Albstadt, and second in Nove Mesto. It would not be unusual to see him win his first Elite World Cup in Leogang.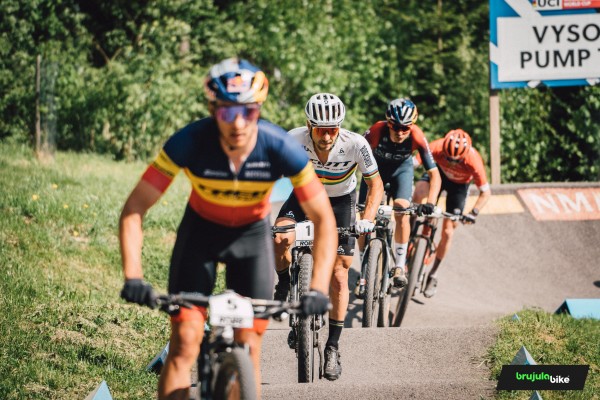 Switzerland's Nino Schurter has another date with history and he's ready to make the most of it. If he wins in Leogang he would become the cyclist with the most World Cup victories in history and he is fully committed to it. Last weekend he skipped the Swiss national championships in order to be at 100% in Leogang.
Mathias Fluckiger has been far from last year's level this season, when he won the overall World Cup classification, but less than a week ago he took the Swiss champion's jersey and did it with astonishing superiority. Leogang may be his reunion with the podium.
Alan Hatherly started strong with a victory in the Petrópolis Short Track and since then we have seen him very comfortable in the top positions of the race. It won't be easy for him to win a World Cup this year, but he is another rider who will shape the future of the sport.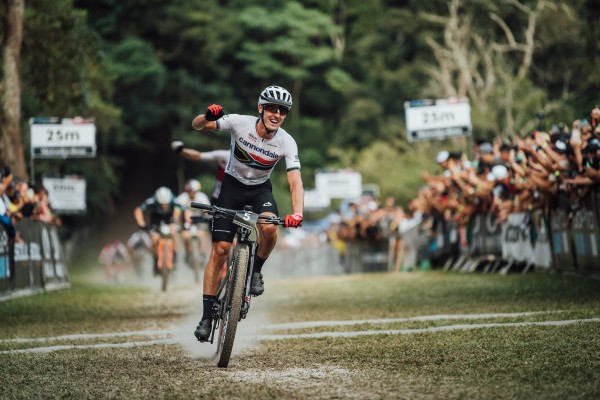 David Valero already made the World Cup podium this year in Albstadt and the Leogang circuit is another one that can favor him because of its demanding climbs. He could return to racing on a hardtail, Valero is a great advocate of them, and his form makes him a strong candidate for the podium in Leogang.
Timetable and how to watch the 2022 Leogang MTB World Cup
The Leogang World Cup can be seen live and free online from the RedBull TV website, both the Short Track on Friday and the XCO race on Sunday. The broadcast, which was already available in English, Portuguese and German, can now also be heard in Spanish by Jose Antonio Hermida and Miguel Angel Saez.
Friday, June 10, 2022 XCC

Saturday, June 11, 2022 DH
Sunday, June 12, 2022 XCO