25 cycling gifts ideas to get it right
This is the time of year when it's good to have some ideas for gifts to give to family or friends who are cyclists, as well as for making your own gift list. Here are some good ideas for gifts for someone who loves cycling, whether road or mountain biking.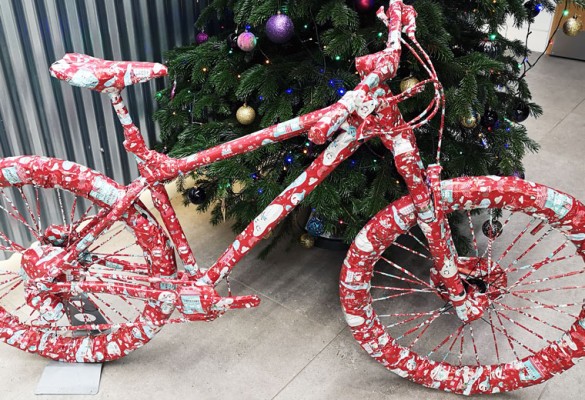 25 gift ideas for a cyclist, even if they already have everything
In this list we have tried to provide cycling gift ideas for all tastes and budgets, but above all that will be appreciated by any mtb or road bike lover or enthusiast. Here we leave you our particular list of gift ideas classified by categories.
Cycling gifts: electronics
1.GPS Garmin Edge 530 
The Edge 530 is one of the best-rated and best-selling GPS devices because of its size, features and specifications. It has GPS, GLONASS and Galileo, integrated altimeter, ambient light sensor, accelerometer and magnetometer for improved routing and up to 20 hours of battery life. Enhanced connectivity with ANT+ wireless technology, Bluetooth and Wi-Fi. In addition, it offers advanced metrics for training and route dynamics, such as information on jumps, difficulty or flow during a downhill MTB ride. It is priced at around 200 euros and is one of the devices that we never tire of recommending.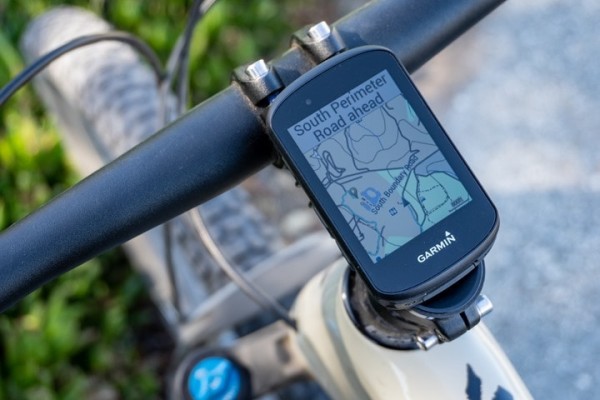 GPS Garmin Edge 530
2. Garmin Varia rear light with radar 
This powerful light includes a radar that alerts the cyclist to the presence of vehicles approaching from behind. Thanks to Bluetooth and ANT+ connectivity, it is compatible with the Varia app and other third-party apps. It can also link to Edge computers and other Garmin accessories. The light alone, visible from 1.6km in all light conditions, is worth the money, but the car warning is a real life insurance in some circumstances.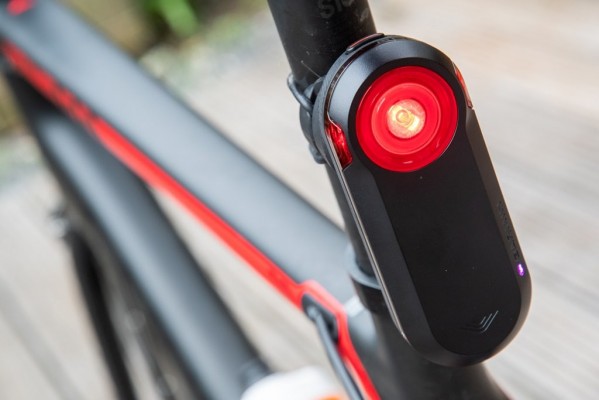 Garmin Varia rear light with radar
3. Sports action camera
It is true that you can record and take photos with your mobile phone when you go cycling, but the probability of breaking or losing it increases a lot. The best thing to do is to take a sports action camera, which are small and resistant to shocks and even water. Now it is very popular to record in 360º and here Insta 360 is the reference.
Insta360 Camera
4. Bone conduction earphones
Bone conduction headphones allow us to continue to hear our surroundings. The Aftershokz brand is the reference in these devices and its quality and price range make it one of the most recommendable.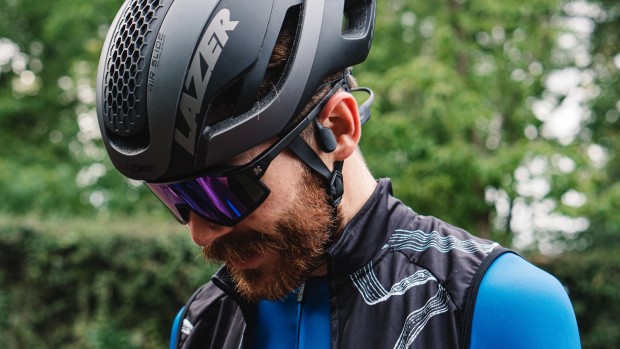 Aftershokz earphones
5. Massage gun
In recent years new devices have emerged to improve the preparation and recovery of athletes, but massage guns are leading the way. Just a few months ago they were only available to elite athletes but today you can find massage guns for less than €100.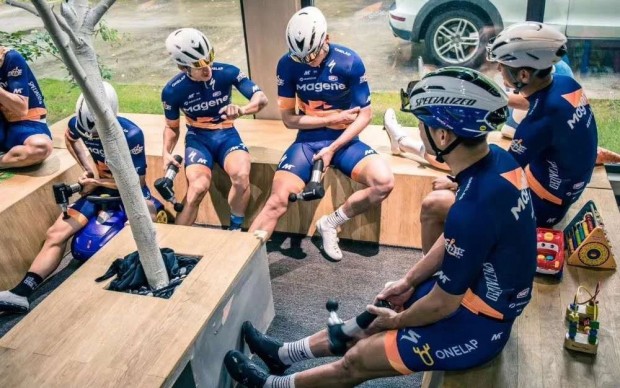 Massage guns
6. Drone
Cyclists who are already recording some video footage of their bike rides are probably dreaming of some aerial shots. Fortunately, there are already plenty of cheap drones (around €100) that offer near-professional quality.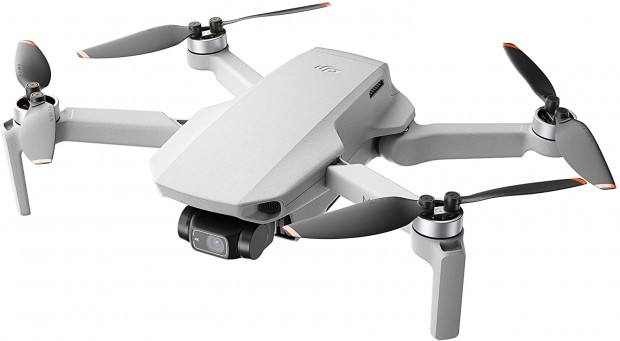 The Mavic Mini II, a tiny professional drone that you can carry in your backpack and costs just over €400.
Mavic Mini
Equipment and accessories to gift to a cyclist
7. Tubular with face mask protection
Giving a Buff tubular as a gift is always a good idea. Whether you ride your MTB or road bike, a Buff is always necessary as a basic piece of equipment. In winter it will protect you from the cold and in summer from the sun and sweat. But a face mask has also become an indispensable item and this Buff model comes with a filter already incorporated.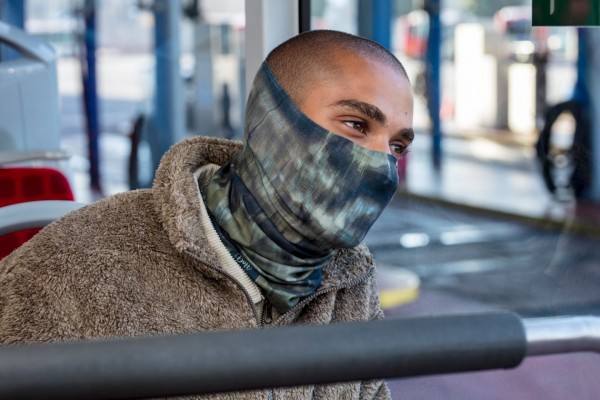 Buff models
8. Waterproof case for mobile phone, documents, money, etc...
A gift you can't go wrong with. The new Rainproof Essential Case is a waterproof case to carry in your jersey pocket and keep everything important safe from sweat. It fits your smartphone, documents, money, keys, etc. and its premium quality finish makes it one of the best gifts. It is priced at 24,95€.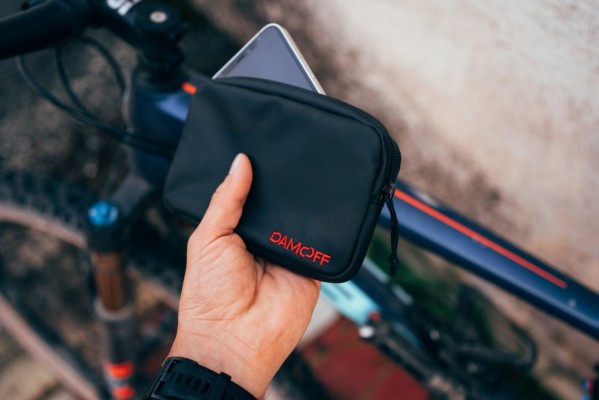 Rainproof Essential Case
9. Long gloves for winter or summer
Just like socks, every cyclist likes to have more than one glove model to choose from. Monkey Grip gloves are of high quality and have very original designs. They can also be used to operate your smartphone without having to take them off.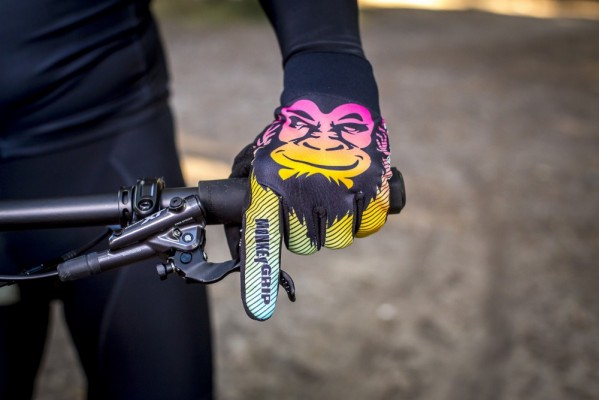 Monkey Grip gloves
10. Socks
A cyclist's socks are like the tie that goes with a suit. In this case, as well as fulfilling an important function, it is an accessory with which all cyclists like to stand out.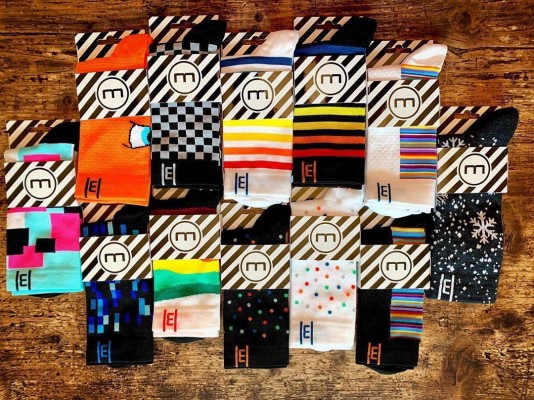 It's a good gift for little money and there are some very original ones like these Marconi Collection ones that come with a gift jerry can.
MARCONI socks
11. Photochromic glasses
It is very common that during the same route we have areas of sun and shade or even that we go out during the day and it gets dark. For this type of circumstances the best thing to do is to wear photochromic glasses that automatically lighten or darken depending on the amount of sunlight.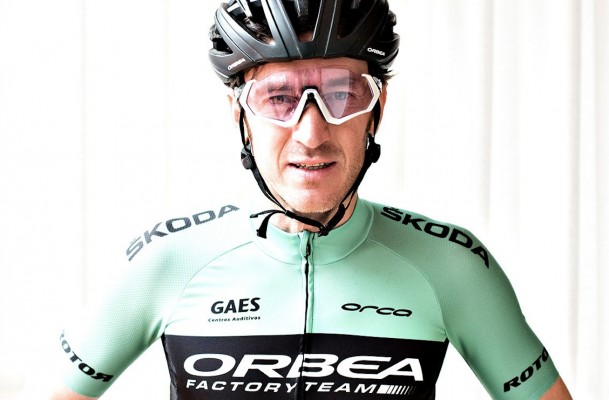 Photochromic glasses
12. POC helmet 
The helmet is one of the most worthwhile parts of the equipment to invest in and it's not a bad idea to have more than one. Here we show you the POC Tectal Race Spin mountain bike helmet because it is one of the most stylish silhouettes, but we leave you the link to the catalogue of POC helmets on sale that we have found on Amazon, because it is really worth having a look at it.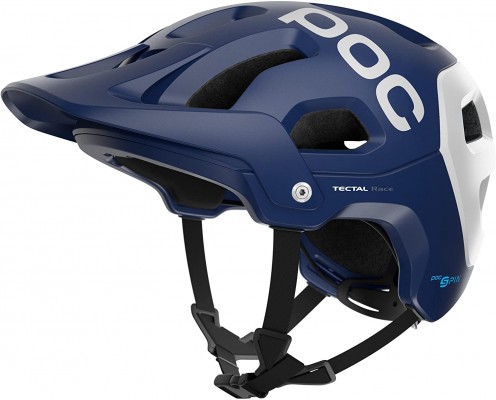 POC helmet
Gift-worthy components and maintenance products
13. Carbon brake pads
For those who want to have the ultimate on their bike, carbon brake pads are a very exclusive component and a very high quality gift for less than 40€.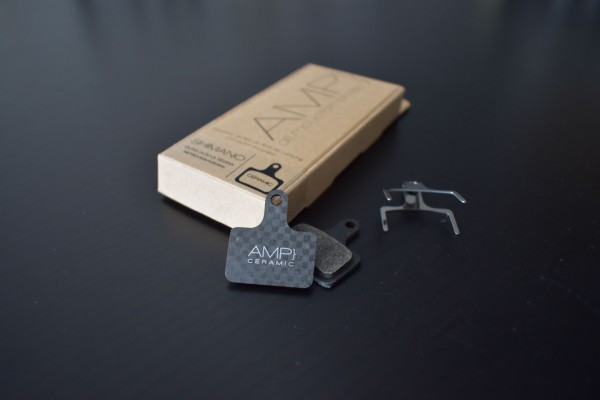 AMP pads eliminate overheating, reduce vibration, reduce weight and increase performance.
Carbon brake pads
14. Maintenance Pack (Cleaner, tubeless fluid and lubricant)
Everything you need to keep your bike clean during the winter in a single pack that is now on offer. The Damoff set includes 1 bottle of tubeless fluid (with its characteristic peach smell), 1 bottle of cleaning fluid and 2 different lubricants. The price is 42,95€.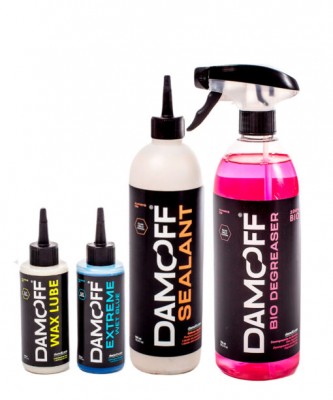 DAMOFF Maintenance Kit
15. Set of sponge and brushes to clean the bike
To clean your bike properly, there is nothing better than having the right tools.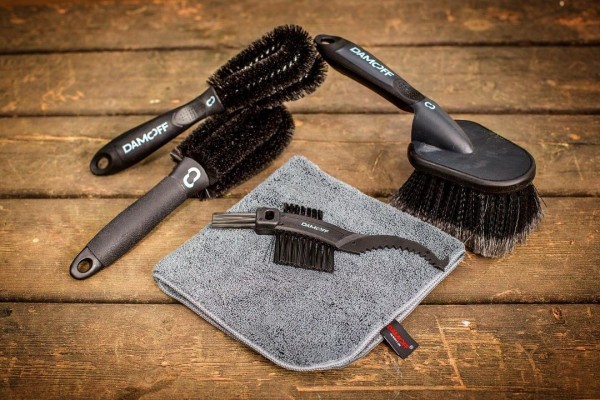 Set of brushes
16. Oversized Derailleur Cages
It is one of the most popular components of the moment and will undoubtedly change the look of any bike. It's not cheap but the Kogel Kolossos cage is a premium component that any rider will appreciate. It is available for road and MTB.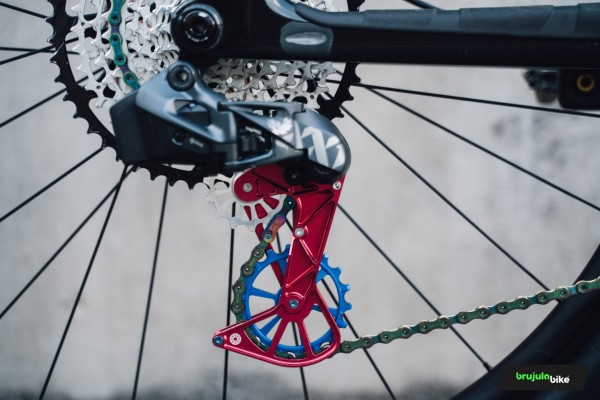 Kogel Kolossos
More gift ideas for cyclists
17. Electric inflator
No more trips to the petrol station to pump up your tyres. This electric pump from Xiaomi is a real luxury. It is a compact and powerful pump with which you can inflate your tyres effortlessly. It is rechargeable and includes an LCD screen that tells you the pressure. It costs less than €50 and is a sure hit.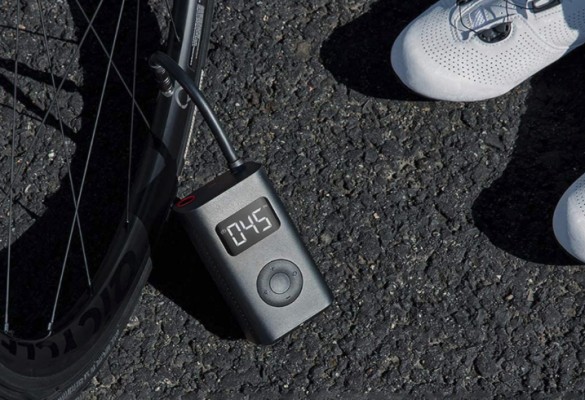 Xiaomi Electric Inflator
18. Body shaver
Historically body hair and cycling have not been good friends. If you're the type who likes to keep your legs clean shaven you'll appreciate a hair shaver that can be used underwater.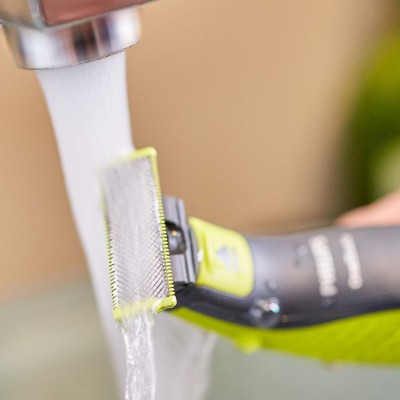 For example, the Philips QP2520/30 OneBlade is the best seller on Amazon, costing less than €45 and can be used for both face and body hair either wet or dry.
Philips QP2520/30 OneBlade
19. Strava subscription
Strava changed the options offered with its free account and among many other things, only subscribers can now view full segment rankings. If you're someone who spends a lot of time researching new routes and comparing times on Strava, an annual subscription might be the perfect gift.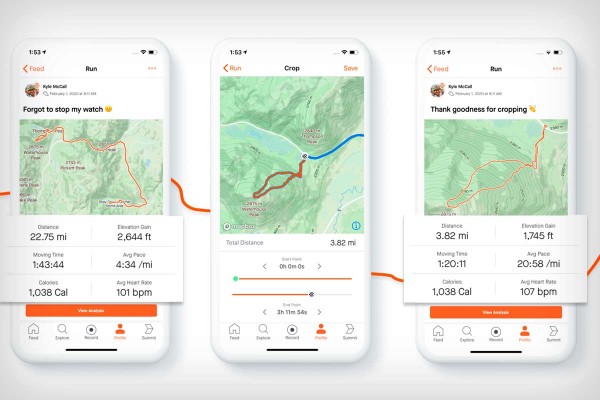 Strava subscription
20. Turbo trainer, the best gift to never stop pedalling
Indoor bike training has gone from being boring to being a real salvation. So if you don't have one yet, maybe it's time to check one out.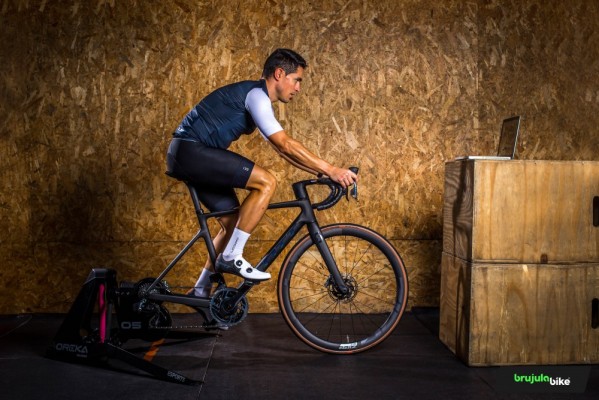 The simplest are rollers and take up the least space to store at home, but the smart turbo trainers offer more possibilities.
Turbo trainers 
21. Multi-tool
It's the same with tools, a cyclist is always excited about a new multi-tool that has something special about it. For example, this multi-tool from CrankBrothers.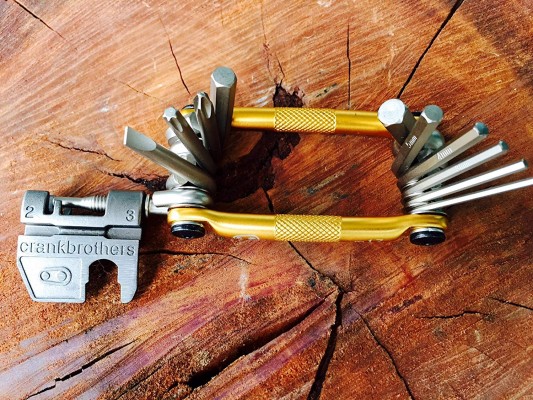 Crankbrothers multi-tool
22. Spotify or Apple Music subscription
All of us athletes like to listen to music during our training sessions, so a subscription to Spotify or Apple Music seems to us to be a very original gift that a cyclist will surely appreciate.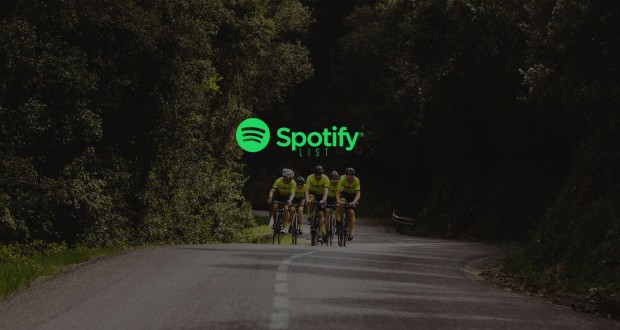 23. Any official item from the UCI shop
If you still don't know what to give as a gift, this idea is a lifesaver. Visit the official UCI shop on the Santini manufacturer's website and you'll find everything at every price. From an official jersey, to a water bottle or a mobile phone case, all with the classic rainbow.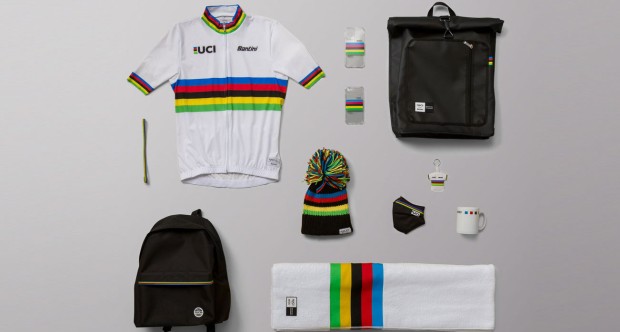 Official UCI product
24. Compression boots
Compression boots are one of the most popular recovery devices available today. Most athletes use them and their benefits leave no doubt that they work. Again, this is a fairly expensive device if we opt for well-known brands, but on Amazon there are options with very good reviews and at more competitive prices.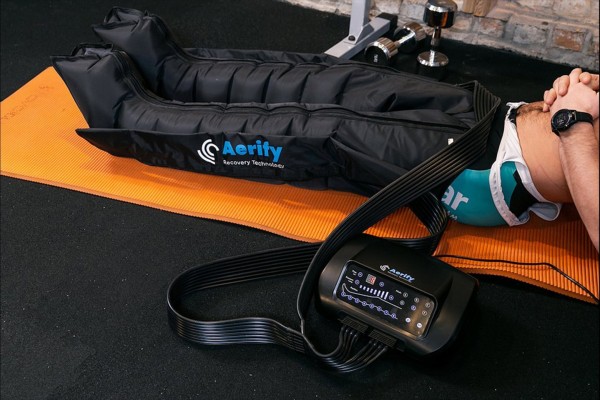 Pressure therapy boots
25. A journey
For those cyclists who really have everything or those who are hard to find the right gift, we also have the ideal gift for them. We suggest that you give them a trip to one of those cycling destinations that are impossible to say no to. From a weekend in Spain to climb some of its most emblematic mountain passes, to spending a few days in the French Alps to crown some of the cycling peaks that form part of the history of the Tour de France.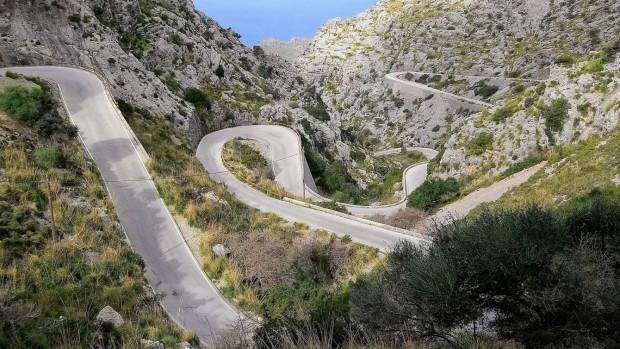 We will keep updating this list of gift ideas for cyclists, and if you would like to contribute any ideas you can do so on our social networks.