Black Friday: gift ideas for a cyclist who has it all
Just a few days before Christmas floods our daily lives, we have to think about gift ideas for our friends and family, and we even have to think about what we want to put on our gift list. And what better time than just before Black Friday begins to come up with some good gift ideas for someone who loves cycling, either on road or in the mountains.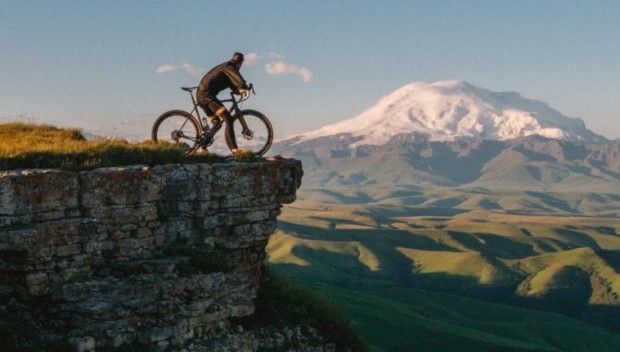 Gift ideas for cyclists, even if they already have everything
In this list that we propose you, we have tried that there are ideas of cycling gifts for all the tastes and pockets, but mainly to be appreciated by any lover or fan of the mtb or the road bicycle. Here is the list of gift ideas.
Xiaomi Air Pump - Portable Electric Air Inflator
Forget about taking more trips to the gas station to heel or inflate your tyres. This electric pump from Xiaomi is a real luxury. It's a compact and powerful pump that you can use to inflate your tyres effortlessly. It is rechargeable and includes an LCD display that indicates the pressure. It costs less than 50 euros and is a safe bet.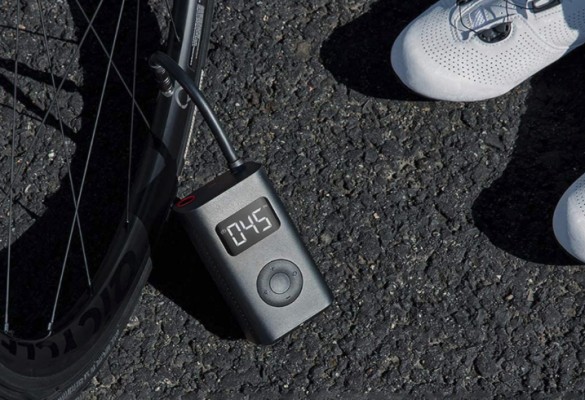 Xiaomi Air Pump
Carbon brake pads
For those who want to have the latest in their bike, carbon brake pads are a very exclusive component and a very high quality gift for less than 40 euros.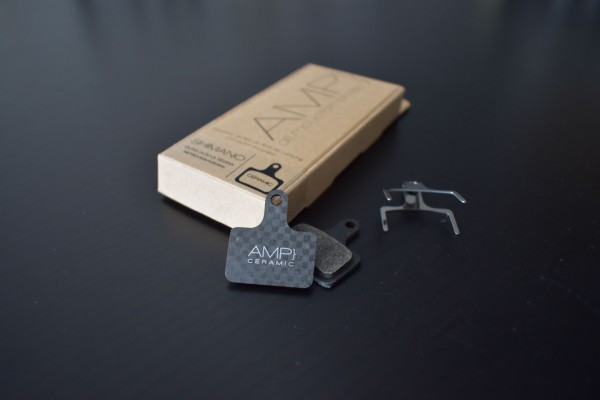 AMP pads eliminate overheating, reduce vibration, reduce weight and increase performance.
Carbon brake pads 
Electric trimmer and shaver
Historically body hair and cycling have not been good companions, and if you're one of those who likes to keep your legs waxed you'll certainly appreciate a hair shaver that can be used underwater.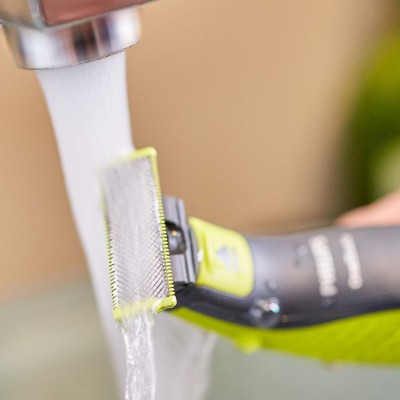 For example, the Philips QP2520/30 OneBlade is the best seller on Amazon, costs less than 45 euros and can be used for the face as well as the rest of the body hair both in dry and wet conditions.
Philips QP2520/30 OneBlade 
Wend Wax to lubricate and paint the chain
This is a high quality wax that, in addition to lubricating the drivetrain, paints the chain in the colour of your choice. Wend Wax is one of the products of the year and is a perfect gift for any cyclist. If you know it, you will surely want to try it out and if you don't know it yet, you will be surprised.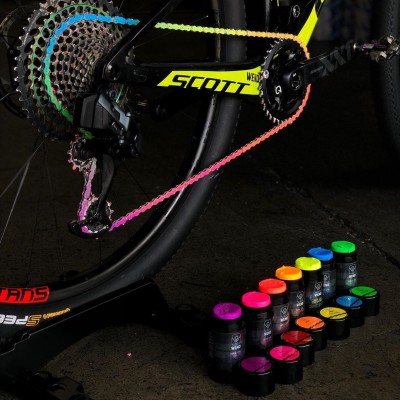 WendWax 
Original and high quality bicycle gloves
Like socks, all cyclists like to have more than one model of glove to choose from. Handske gloves are of high quality and have very original designs. They can also be used to operate your smartphone without having to remove them.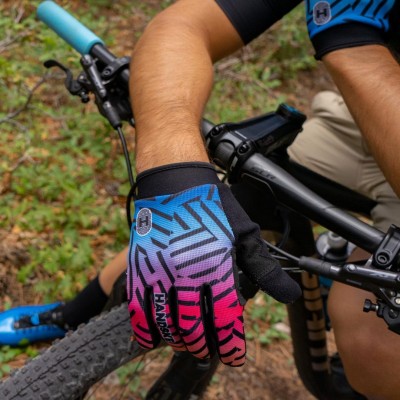 Handske gloves 
Strava subscription
This year Strava changed the options it offered with its free account and among many others, now only subscribers can see the complete classification tables by segments. If you're one of those who spends a lot of time researching new routes and comparing times at Strava, an annual subscription can be the perfect gift.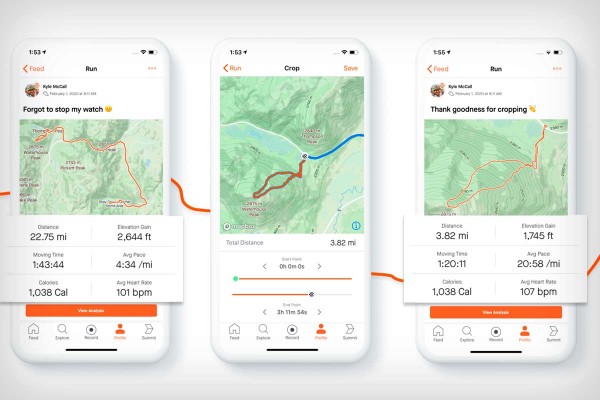 Strava subscription 
Turbo trainer, the best gift to never stop pedalling
Indoor cycling training in 2020 has gone from being boring to being a real life saver. So if you don't already have one, maybe it's time to check one out.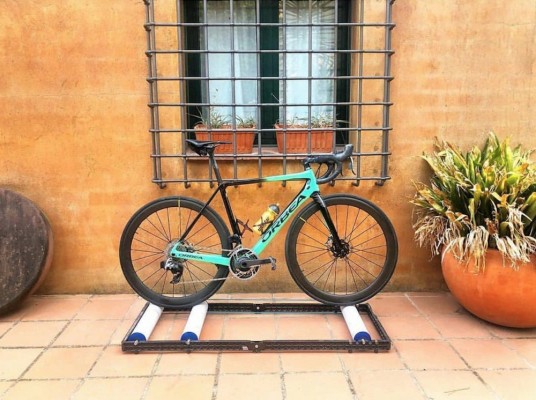 The simplest are the rollers and they take up the least space for storage at home, but the intelligent turbo trainers offer more possibilities. Now is a good time to buy one, as just a few months ago almost all the stock ran out.
Turbo trainer  
Massage guns
It is one of the last years new devices appeared to improve the preparation and recovery of the sportsmen, but the massage guns are taking the lead.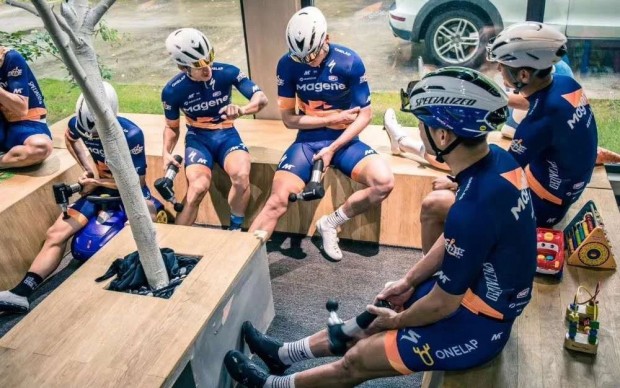 Just a few months ago they were only available to elite athletes but today you can find massage guns for less than 100 euros.
Photochromatic glasses
When cycling, it is very common that during the same route we find sunny and shady areas or even that we go out during the day and get dark. For this type of circumstance it is best to wear photochromatic glasses that lighten or darken automatically as the amount of sunlight varies.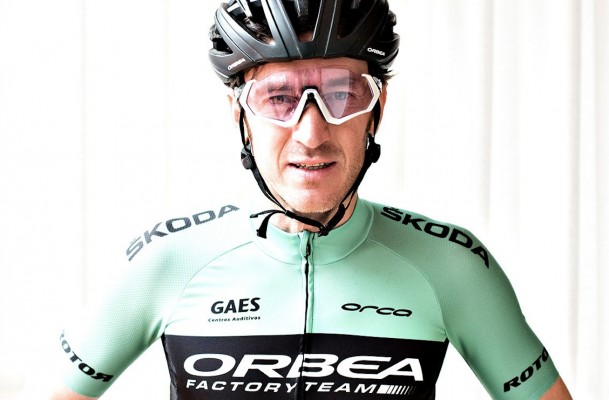 So a photochromic pair of glasses is a great gift idea for a cyclist. Here is a selection of 10 photochromic glasses for less than 100 euros.
Sports Action Camera
It's true that you can record and take pictures with your mobile phone when you go out cycling, but the probability that you will break it or lose it increases considerably. The best thing is to carry a sports action camera that is small and resistant to shocks and even water. In this field GoPro is the reference.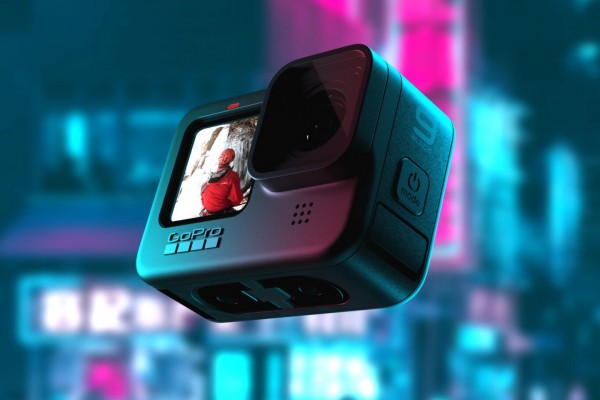 With the release of the new GoPro Hero 9 you can find the previous model, the Hero 8 Black at a great price and includes the Hypersmooth, its stabilization system that ensures that your videos on the bike do not sag.
GoPro 
Drone
Cyclists who are already in the habit of recording some videos of their cycling routes will surely dream of some aerial shots. Luckily there are already a large number of cheap drones (around 100 euros) offering near-professional quality.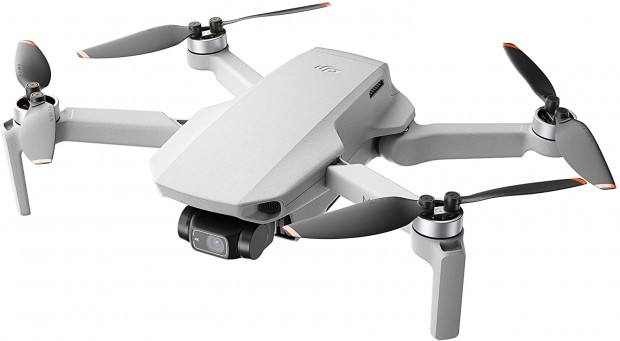 But recently the DJI company has presented its Mavic Mini II, a tiny professional drone that you can carry in your backpack and costs just over 400 euros.
Mavic Mini 2
Multi-tool
The same goes for tools, a cyclist is always looking forward to a new multi-tool that has something special. For example, this multi-tool from CrankBrothers.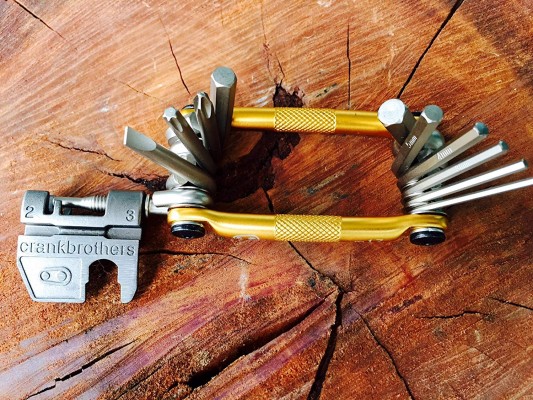 Crankbrothers Multi-Tool 
Socks
The socks worn by a cyclist are like the tie that accompanies a suit. In this case, as well as fulfilling an important function, it is a complement with which all cyclists like to stand out.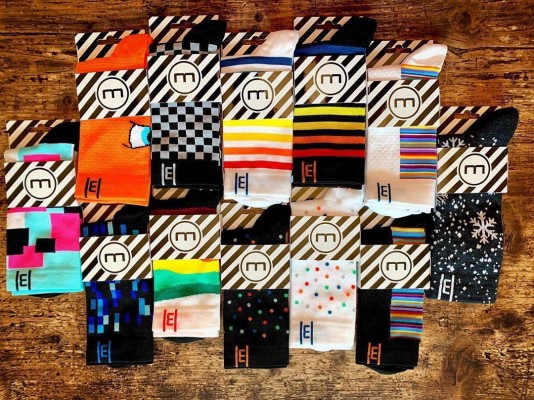 It's a good gift for little money and there are very original ones like these from the Marconi Collection that come with a gift jerrycan.
MARCONI SOCKS
Spotify or Apple Music subscription
We all like to listen to music during our training sessions, so a subscription to Apple Music or Spotify is a very original gift that a cyclist will surely appreciate.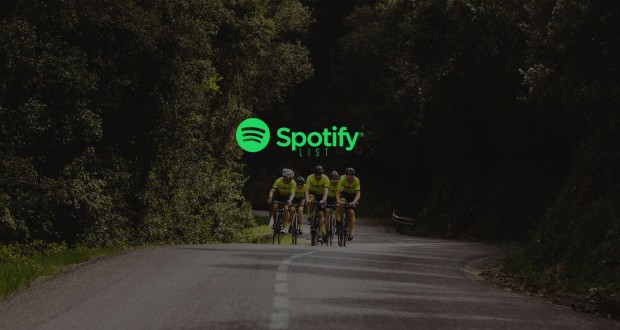 Neck warmer with mask protection
The gift of a neck warmer Buff is always a good idea. Whether you ride a MTB or a road bike, a buff is always necessary as basic equipment. In winter it will protect you from the cold and in summer from the sun and sweat. But this year the mask has become an indispensable element and this model of Buff already has the filter incorporated.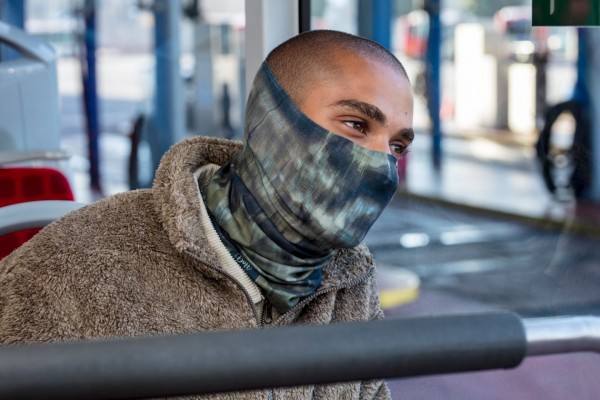 Here you can see the models and prices of the Buff Filter Tube.
Stickers to personalize your bike like a Pro
Sometimes it is very small details that make you most excited, and this is certainly a great gift idea for a cyclist. From the Pegatin website you can order personalised stickers with your name and flag to put on your road bike or mtb in the style of the professionals. The pack of 10 stickers costs about 11 euros.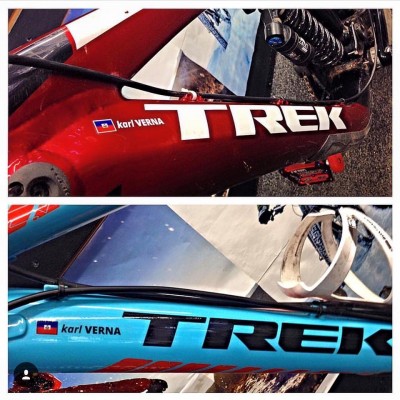 We will continue to update this list of gift ideas for cyclists, so if you want to contribute any ideas you can do so on our social networks.