Evie Richards will not go to Leogang World Cup, her back problems continue
The British Evie Richards has announced that she will not be at the next World Cup event in Leogang. She continues with the back problems she has been suffering since the beginning of the season and has decided to stop and try to recover completely.
Evie Richards will be absent at the Leogang World Cup
In 2021, Evie Richards won the Elite XCO World Championships and several World Cup events, but this season has been very different for her.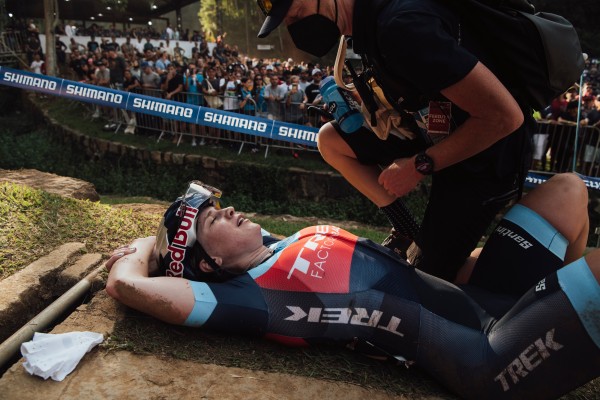 Since the beginning she has been suffering from severe back pain that has prevented her from competing normally. In Petrópolis she was out due to illness, in Albstadt she finished 16th and in Nove Mesto 36th.
Although she has not explained the origin of this injury, it may not even be due to something specific, this problem reminds us of the same one suffered by Van der Poel, which forced him to stop completely for a few months.
In any case, the world champion has decided to prioritize her recovery and will therefore not compete in the Leogang World Cup, from June 10 to 12 in Austria. 
I have been suffering from severe back pain since February. I have put up with the pain as much as possible, but now it is time to fix the problem and take a step back from racing. It breaks my heart to say that I won't be in Leogang, but I'm doing rehab to recover as quickly as possible.