Guide to choose mountain bike tyres
We all have two. We're talking about mountain bike tyres. Do you know how to choose the ones that suit you best? We guide you.
This is a key component. Think about it: they are the only element of your bike or mountain bike that is in contact with the ground. Your mountain bike tyres are your feet, and your traction, so you shouldn't underestimate their importance. It doesn't matter if your saddle is semi-rotary, or if your grips have lost grip, because in those conditions you can ride decently. But if your mountain bike tyres are in bad condition, you lose a lot of riding ability and even compromise your integrity, because a failure in them can send you to the ground.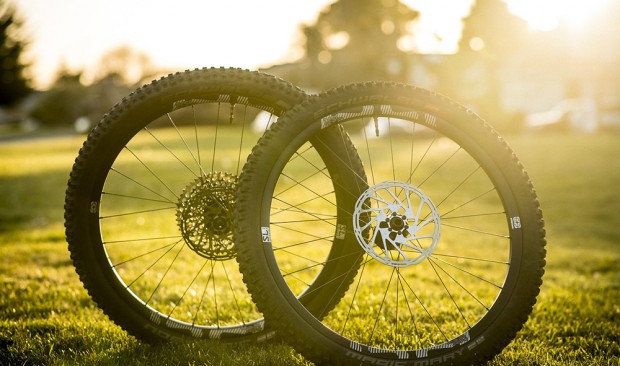 3 general indications about mountain bike tyres
We would like to give you three ideas that are very clear about mountain bike tyres. Never forget them.
First of all, consider that what works or has worked for you is usually something particular. That is, a tyre that works for you can disturb the riding of another cyclist, because each one has very particular physical characteristics and because each one rides the bike in a unique way. There are no two cyclists alike, not even similar.

Secondly, it is time to forget about versatility. It sounds rough, but it is. Those cyclists who come to the shop to buy their mountain bike tyres and ask for a tyre that has good traction, but also rolls well on asphalt because there are sections of asphalt road, and that doesn't get stuck in the mud, and that grabs on downhill, and that doesn't crack with time, and a thousand other things at once... Well, that's impossible, we've already told you. Impossible. There are multipurpose tyres if you are versatile and undemanding, but normally what you earn on one side you usually lose on the other. Keep that in mind.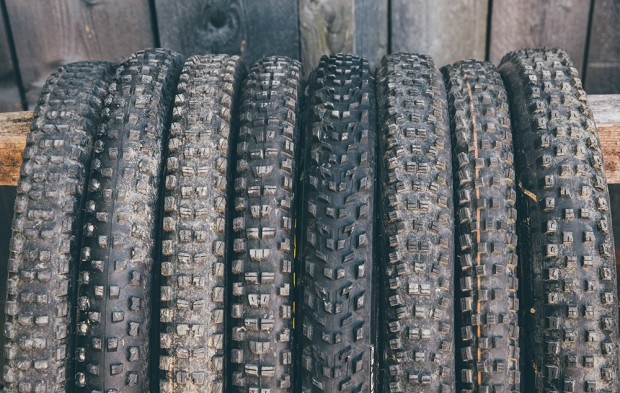 And finally, there are no good and bad tyres. Well, actually there are, but not on paper. Actually, there are mountain bike tyres adapted to some needs or not.
3 fundamental aspects to take into account when choosing your mountain bike tyres
We will also give you 3 fundamental points to pay attention to when you test some mountain bike tyres and also when you decide to buy new ones. With this set of tips, you'll find it easy to choose what suits you best according to your requirements, your terrain, your riding style and your budget. Take note:
1.- Tread pattern is fundamental. Examine the factors that define you as a cyclist and when choosing a mountain bike tyre, look carefully at the tread pattern. The formula is simple and focuses on two main aspects: the size of the knobs and the distance between them.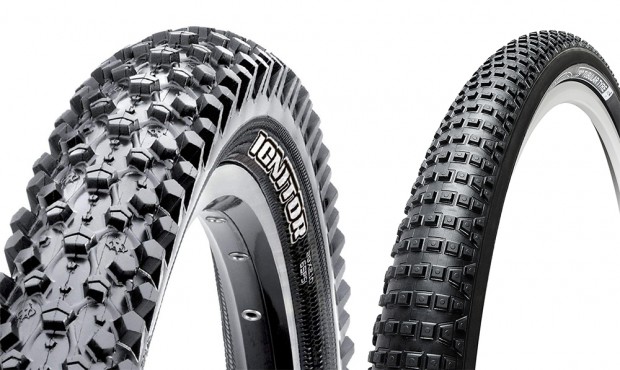 The formula for choosing the right mountain bike tyres is as follows: the bigger the knobs, the more traction you will have but also the more weight you will have when riding on a flat or compact terrain. The smaller the knobs, the more speed you will be able to achieve and the less weight you will have but the less power you will have when climbing. Secondly, very close knobs will be efficient for hard and dry terrain and separate knobs for very loose and muddy terrain. It's as simple as that: consider the size and distance of the knobs on the mountain bike tyres you examine and choose the best for you.
2.- Secondly, the measurements of the wheel itself. Of course, the size of the wheel, but this is obvious because if you don't buy your size you won't be able to fit the mountain bike tyre on your wheel, it's that simple. But there are also more transcendental measures: the width of the rubber is perhaps the most important, since the wider it is, the more traction it has, and the more it can hold and brake. On the other hand, the narrower it is, more agility, faster but less traction. You have to choose. There are more factors and numbers in the rubber: the recommended values of pressures or, more striking and overlooked, the number of threads, the famous TPI (if you are very pro and want to consider the TPI, the formula is: more threads, less rubber, less weight and less resistance). One last note: maybe you never thought about it, but you can ride different front and rear wheel widths with different mountain bike tyres. In fact, professionals do it, usually with a wider front to improve traction.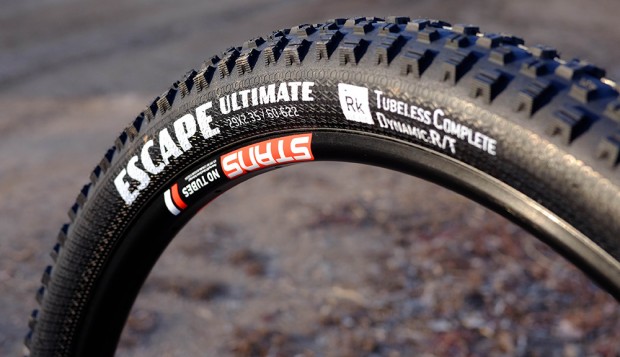 3.- Finally, other factors could be the type of rim, which can be made of Kevlar or steel (steel makes the mountain bike tyre not foldable, and it costs more to assemble them and they weigh a little more), but above all the tubeless. In fact, the big question is tubeless or not. It depends, as always: the tubeless is a safer system, avoids flat tyres, above all the pinching ones, avoids bursts, allows lower pressures without so much risk and is lighter; but it is more expensive, more difficult to mount and more demanding in its care and maintenance. So you can decide if you need tubeless or not. Finally, if you have cracked tyres, change them in a short time, do not hesitate.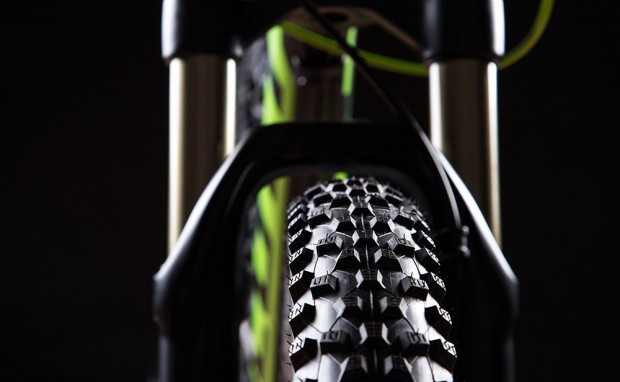 These are the three basic aspects to look at when choosing your mountain bike tyres. If you thought we were going to tell you a brand, you were wrong. Because there is not a solution for everyone, and our mission is not to advertise a brand, but to explain the fundamental aspects to look out for in order to choose the ideal mountain bike tyres for you. There are dozens of brands: Maxxis, Hutchinson, Continental, Schwalbe, Michelin, Good Year or Vittoria are perhaps the most famous, each with dozens of models. But if you know how to identify the tyre you need, you can choose correctly without being governed by brands.