Lachlan Morton on his epic victory in the Badlands: "It's about putting yourself in difficult situations often enough that they're no longer difficult"
Australian Lachlan Morton won the first Badlands last Tuesday. An ultra-distance race in which the cyclists do not have any assistance or refreshments during the more than 700 km with 15,000m of vertical drop and had extreme temperatures ranging from 40º to 6º. But Lachlan wanted to push the limits of this challenge even further and managed to complete the race in a time that many already describe as beyond human.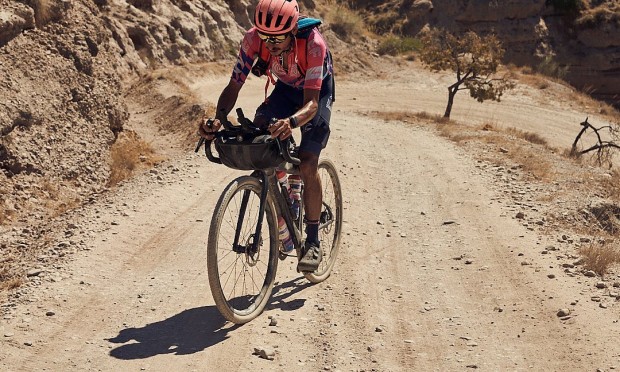 Lachlan Morton reflects on his victory in the Badlands
Badlands began in the city of Granada, in the south of Spain, and from there the participants had to complete a journey that took them to sea level to pass through the most arid area of Europe and up to the highest mountain pass in Europe at over 3,000m. The Education First professional cyclist, Lachlan Morton thought this would be the perfect training to prepare his performance in the next Giro d'Italia 2020.
If completing the Badlands is already an achievement, doing it without sleeping for a minute and stopping just to buy food or refill water seems like something from another planet. And that's exactly what Morton did when he finished the race in 1 day, 19 minutes and 30 minutes. He reflects on his performance in a recent interview published on his team's website.
It was awesome. I didn't have a plan or anything going in, but I sort of had an intention to test myself in some sort of way. And that was really my only goal in it. And that kind of manifested into me just seeing how long I could continue to ride for. And it was a really challenging course because you have proper desert, sandy sections where it was 40 degrees. And then also really high alpine passes where it was freezing. So I just enjoyed the ride. Obviously, it was super hard, but I don't know this time around… I felt mentally I was really ready for it. And that made the whole experience pretty enjoyable.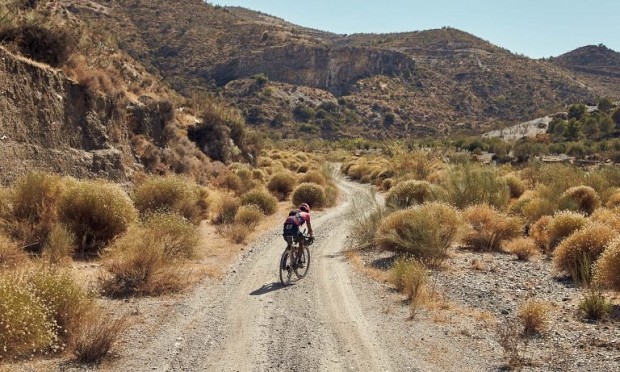 To make the race even more interesting, Lachlan had some setbacks, such as a hard fall on the first afternoon or his phone breaking on the first night.
My phone totally reset on the first night. So 12 hours in, I had no music or no connection at all really with anyone. It was just me and my own thoughts for a few days
This type of event is called a race but the truth is that its essence is far from a competitive event like the ones we are used to watch. The winner, for example, does not receive any prize only the recognition of the other participants.
I had a particularly hard, daunting moment on the last climb when obviously, into the second night, still no sleep, your brain starts doing pretty strange things
It's only a race in a sense that you measure the time it takes you compared to someone else, but the reality is that their race and your race don't impact one another much in any way, because ultimately, you're limited by yourself. It was nice in that I couldn't see where anyone else was. The whole time I assumed that everyone was not far behind. And then after a while, I just stopped thinking about that, and the idea of just pushing through all the way to the end inspired me more than winning. I was like, "that would be special if I could do that just for myself personally."
I had a particularly hard, daunting moment on the last climb when obviously, into the second night, still no sleep, your brain starts doing pretty strange things. Time started passing incredibly slow. It was the weirdest thing I ever felt, like I was stuck. It was a situation where I knew I was like, "all right, there's only you here. It's like a hiking trail, you're so far from anywhere. You're at like 3000 meters. So you have to deal with this." And I I managed to pull myself together in a way that I never had before. So that was really rewarding to pull myself through that situation and just deal with it on my own. I'll take a lot from that.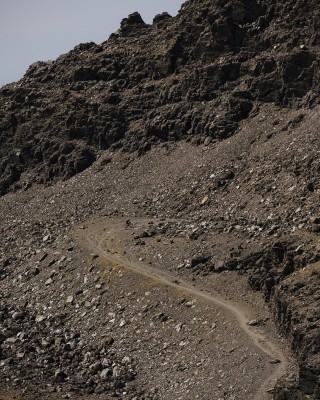 The time Lachlan set, less than 42 hours, exceeded the organisation's best expectation of about 60 hours for the winner. But, what has surprised most is not the lack of sleep, Morton, he did not sleep a minute in almost two days, but his economy on the run. Most participants need to stop for a meal at some point and perform a heavy load, but Lachlan only stopped three times to buy some food that he consumed on the way and refilled water at every fountain he found along the way.
About his preparation for a race like this, Lachan confesses that he realized that it was not enough for him to go out and ride for hours on a regular basis, there came a time when that was as easy as sitting on the couch, so he decided to try to really get lost in complicated areas of the Pyrenees that forced him to walk for several hours to get out of trouble and things like that. 
It's about putting yourself in difficult situations often enough that they're no longer difficult
After winning in the Badlands, Lachlan Morton's next challenge is far from a low profile race, as he will be joining the rest of the Education First team in the Giro d'Italia.
When I got out of bed this morning, I honestly thought about it. I could barely move and I was just like, "No. Giro's out of the question." And then I walked around town for 10 minutes and started thinking. I was like, "Actually, I'm pretty excited about that." Got the body going. It's going to be an interesting challenge to try and turn it around and get myself ready for that. It's an exciting challenge.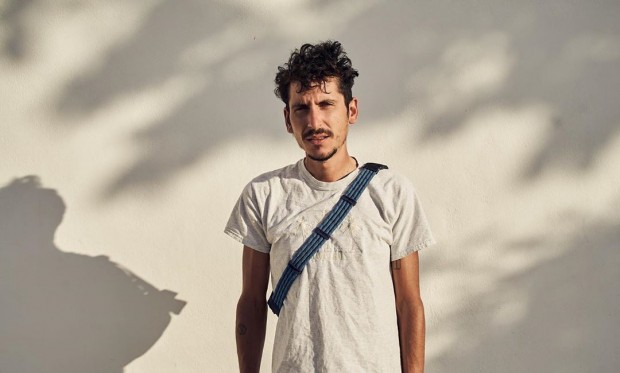 The full interview can be read here on the Education First team website.
Lachlan Morton's numbers to win Badlands 2020
In case anyone wants to take a look and analyse the data, Lachlan Morton has uploaded his activity to Strava under the title "morning walk". We already know that this is the default for Strava, but it sounds more ironic than ever if you discover behind it a 725km activity with more than 16,000m of elevation.

Here you can consult the complete activity and discover that he also had time to take some KOM's on his way.