Iván García Cortina signs for the Movistar Team
The Movistar team has just announced the signing of Asturian cyclist Iván García Cortina for the next three seasons. He is one of the most promising Spanish cyclists and his change of team, Bahrain-McLaren, has been one of the most rumoured in recent months.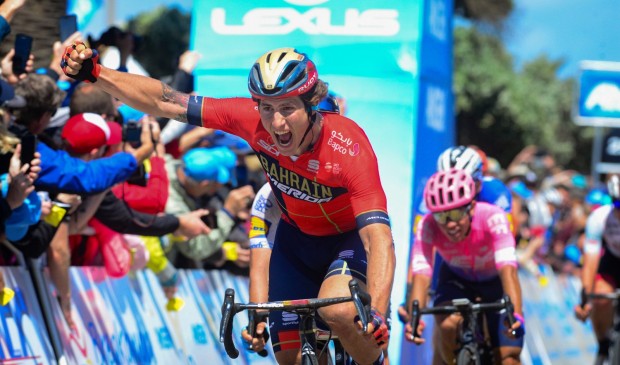 Iván García Cortina signs for the Movistar Team
García Cortina is, at the age of 24, one of the most promising cyclists in classics and an outstanding sprinter, as could be seen in the last Paris-Nice where he beat Peter Sagan and the rest of the sprinters who took part in the third stage.
The arrival of Iván García means the first signing of the Movistar Team for 2021 and although many rumors already placed him in Valverde's team it has been a great surprise for all the Spanish fans.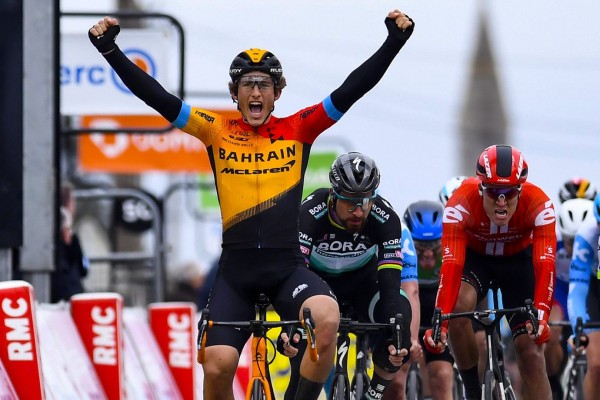 This is how Eusebio Unzué, Movistar's director, explained the transfer: "Despite still being a young rider, Iván has already got the experience of a veteran. He's a competitor which will give us a chance to turn many different kinds of sprint finishes into real winning chances, but above that, he'll allow us going into the big cobbled classics with a real shot at a good result. Iván has to be one of the big favourites at those races in the future".
And that's how effusive the cyclist was: "I'm so happy to become a Movistar Team rider as of 2021. I've been at my current team for four years and always felt at ease there, but I feel like it's time for a change, to seek new ambitions, new goals, new motivation – and I think this is the right team to join this squad. It's our home team, and we're chasing a common goal – I've always had one race in mind, one personal gamble, which at the same time is one of very few big races this team hasn't won yet, which is Paris-Roubaix. Dreams exist to be made real, and we'll fight for it starting next year".