Interview with Hans Becking; "Some cyclists secretly tell me that they envy my bar ends"
The Dutchman Hans Becking had time to win the Costa Blanca Bike Race 2020 along with his teammate Tiago Ferreira before the season was brought to a standstill by Covid-19. He is a very versatile cyclist who, at 34 years of age, is still achieving spectacular results and looks like the best is yet to come.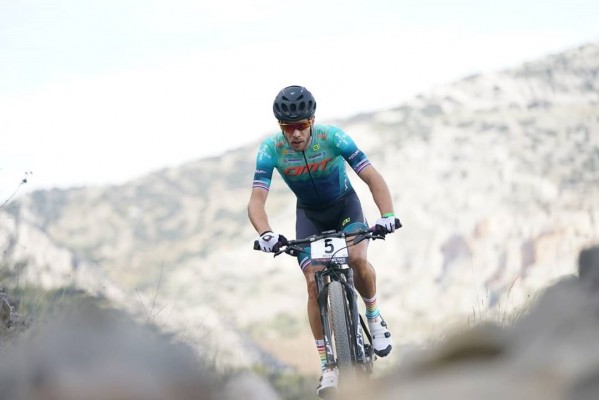 Interview with Hans Becking
Becking had a first phase on the mountain bike dedicated almost exclusively to XCO races where he achieved several top 15 in the World Cup and wore the Dutch championship jersey in 2012 and 2016. Although he already stood out in such important races by stages, such as the Brazil Ride that he won in 2014 and 2015. In 2017, he joined the DMT Racing Team and since then he has dedicated himself entirely to competing in this type of marathon and stage races, where he sets off as the favorite in each of the races he starts.
It's June and the season is uncertain for everyone, but first of all tell us how you are and how the confinement has been for you. Where have you spent this confinement? Have you been able to train?
Ola Espana! These were very strange times. I competed in the Andalucia bike race and suddenly there was no dates when I could race again. Fortunately I had the opportunity to train outside. I felt sorry for all Spanish and Italian fellow cyclists, because you were not allowed to go outside to train. Everyone has taken their responsibility and everything is slowly improving again. That no date was known to race again was difficult for me. Should I continue to train hard or should I rest a bit? Nobody knew.
After this standstill, how do you plan the season? What are your main objectives?
It is all still very uncertain. There is still a lot of strength in the legs and I hope to achieve some nice results. Not only for myself, but also for the team and the future. DMT racing team took a nice step forward last winter and beautiful things were planned. Brasil Ride is a special race, but honestly I will try to race for the victory every time I put a number on. I hope to ride a few stageraces in Spain such as Volcat, Catalunya bike race and Colina Triste. My first race is the MTB trilogy in the Czech Republic. So no more waiting ...
Do you think post-Covid races will be very different?
Probably a few practical things, such as feed zones. What I fear the most is the ceremony. No more kisses on podium unfortunately.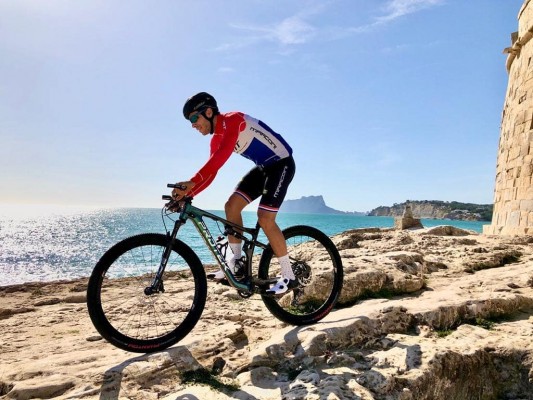 You have always been a very regular biker in terms of results and podiums, but after winning again in the Brazil Ride 2019 along with Tiago, ahead of Avancini-Fumic and Kulhavy-Ulman, and starting 2020 winning in the Costa Blanca Bike Race gives us the feeling that you are in a very good moment. How do you see your sporting career nowadays? Are you feeling better now than in your XC stage?
Yes, things have changed. XCO is very intense and very specific. The planning of a XCO season is very predictable and I spent a lot of time in the same places year after year. I got tired of that. I am happy that in my last XCO year I got some very good results, such as top 15 in world cups. All those years of trying hard have paid off. Then I was adopted by the Marconi (DMT) family. It is now my 3rd year and I feel very good in this Italian team. At age 34, my engine is adjusted for the long distances of the marathon. Actually a logical choice to switch to long distance around the age of 30. As long as I enjoy cycling, they are not yet rid of me.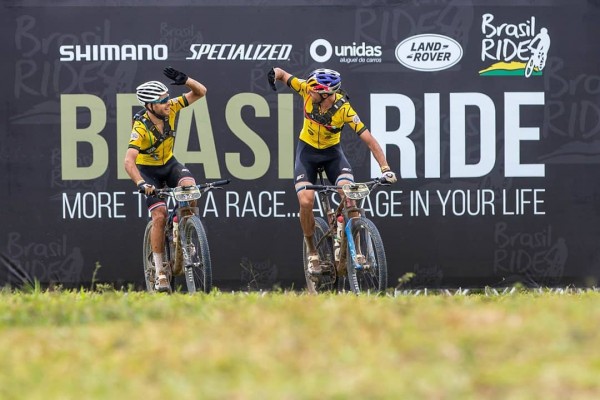 From the results achieved, it is clear that you and Tiago have a perfect understanding. What is your secret?
3 things I think. First, we are good friends. No jealousy, but respect. We travel a lot together and there is never a dull moment. The second is that we complement each other well. I have my xco history and Tiago has a lot of experience in the marathon. The multi-day races are a mix of long stages and xco stages or short time trials. So there is always someone who knows how best to approach a stage. Finally, it's not between Tiago and me, but the way our team works. We always have a rock-solid backup team that we can count on. This is absolutely a must if you want to be successful in multi-days.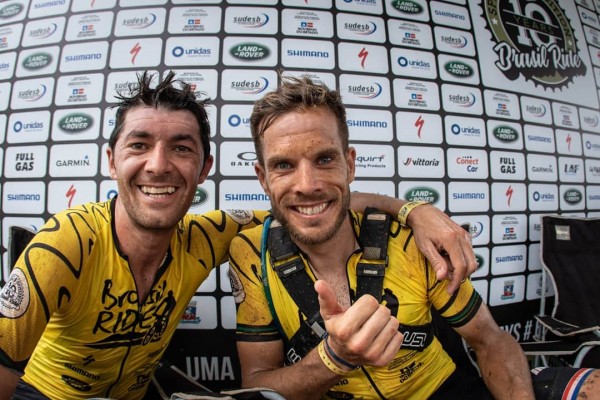 Will we see you compete in the Cape Epic soon?
A question I often get. The Cape Epic is a nice race, but requires a lot of a body in the beginning of a normal season. Logistically it is quite an operation and above all expensive. We are a small team and prefer to invest our money in other things. Who knows, maybe Tiago and I will show up one day as a surprise in South Africa.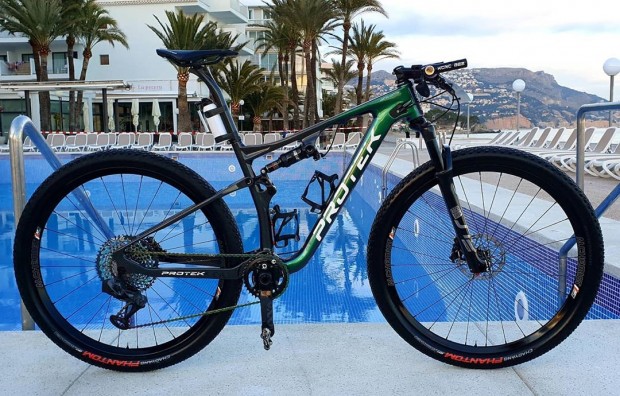 One of your identity signs is that you still mount bar ends on your mountain bike handlebars. What is the size of your handlebar? Why do you use them?
Hehe, yes that's old fashioned habit. After my crash in Andalucia I take them off during races where it is technical and narrow. I like the change in my position of the wrists. That is nice, especially during long distances. In a steep climb, when I pull the bar ends I sometimes get a comment from a fellow racer that they are secretly jealous of my bar ends. It doesn't look nice, but I like to be a bit stubborn. My handlebar is 68 centimeters and preferably as straight as possible so that the bar ends are not angled outwards.
Since you started, bikes and equipment have evolved a lot in a short time. What do you think has been the most important development? Or the one you value most?
I have cycled with cantilevers and handlebars 50 centimeters wide. So much has changed. The lightweight full-suspension bikes nowadays are unbelievable. A recent change that I find important is the width of the rim. This is a huge difference. I prefer to ride with a 26 millimeter rim with a 29 x 2.25 tire. The biggest change I've experienced is the transition from 26 inches to 29 inches. Suddenly you no longer had to choose every line in a descent and you could just pop straight over everything.
How is a week of training for you? Do you train every day? Do you use the road bike and the gym a lot? Do you like the turbo trainer?
There are no challenging single tracks where I live. Only wide paths and cobblestones, so I train a lot on the road bike. My trainer, Guiseppe Toni sets up my training schedule in training peaks. I try to do what he asks as much as possible, but I listen carefully to the body. Especially if it doesn't feel right. Sometimes 4 hours are planned, but I am back home after 5 minutes. I prefer to rest for a few days rather than keep training hard. A normal week is between 18 to 22 hours of training on the bike plus 1 or 2 sessions in the gym. Not cycling for a day rarely happens. Since this winter I also regularly ride Zwift, but my preference is to train outside.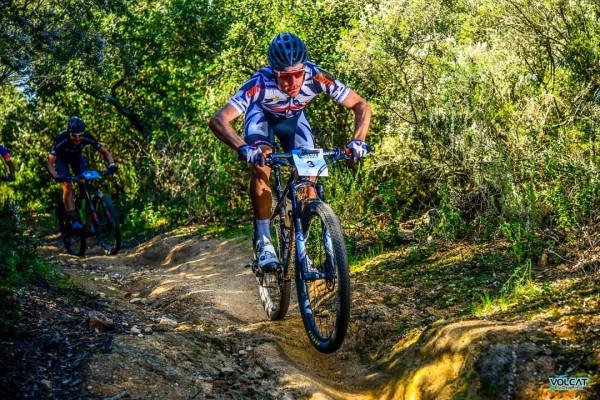 Finally we would like to ask you where you see yourself in 6 years time and what advice you would give to someone who is starting out and wants to pursue this sport professionally.
In 6 years I will be 40. I want to stay fit and I still compete for fun at the master. Mountain biking is in my blood so I hope to do something related to cycling. I would like to run my own team or organize events. My golden advice is that you should regularly ask yourself what is holding you back to make your dream come true. Always take responsibility and build relationships with people who have experience and who can teach you a lot. The nice thing about racing is that even after 20 years of experience like I have never finished learning. Thanks Brujula for the questions and hopefully we'll meet on the trails soon! Until then, stay safe!
Thanks again for your time Hans and we wish you all the best for the rest of the season.