Interview with Milan Vader: "I've ridden hardtail bikes all my life"
In 2019, Dutch cyclist Milan Vader had a great season, winning the national championship jersey, the European championship bronze medal and a sixth place in the World Cup in Val di Sole. Vader has become one of those cyclists who must be followed and we could talk to him just before the SuperCup Massi in Banyoles.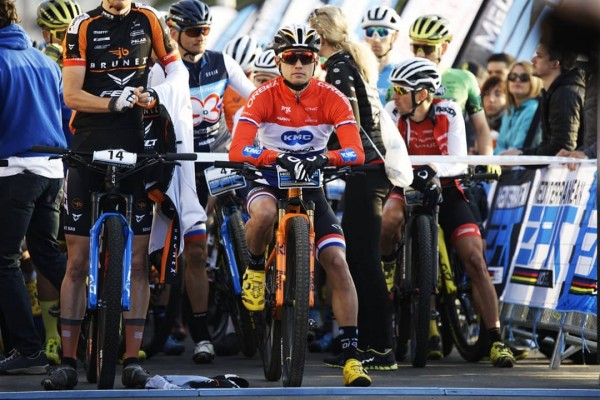 We interviewed Milan Vader before Banyoles
How do you evaluate your last season? Was it better than expected or did you have something left to achieve?
2019 was really a dream season for me! It was my first year in the elite category and also the year in which I wanted to qualify for the Olympics. It was also my first year with my current team KMC-ORBEA, so it was actually all new. Luckily I was warmly welcomed by the team and I felt right at home. This certainly helped me and by focusing fully on the process, the results came naturally. Of course it took me some time to get used to the elite category, but normally this takes much longer. In the Netherlands we have a strict qualification requirement for the Olympics, but fortunately I met that requirement very early on because of the 3rd place at the European Championships!

If last season went well, 2020 has begun with a great second place in the Mediterranean Epic. How do you see the season? Do you already have a place secured for Tokyo? What will be your main objectives?
I think I'm now a more mature athlete with more experience. I've learned a lot in the past years and I'm trying to apply that now. For me this year is all about the Olympics, that's a dream I've been working for since I was 15 years old. So also my season is set up in such a way that I am at my very best there. I've spent quite a lot of time in Spain this winter to build a good foundation. I did this last year to a slightly lesser extent and that worked out well. I felt ok for the Mediterranean Epic, but not really in shape yet. So I was quite surprised that I would compete for the win! According to plan there is still a lot of stretch on my form. The ticket for Tokyo is for 99% in the pocket. We just have to make sure we get enough points as a country, but this seems not to be a big issue.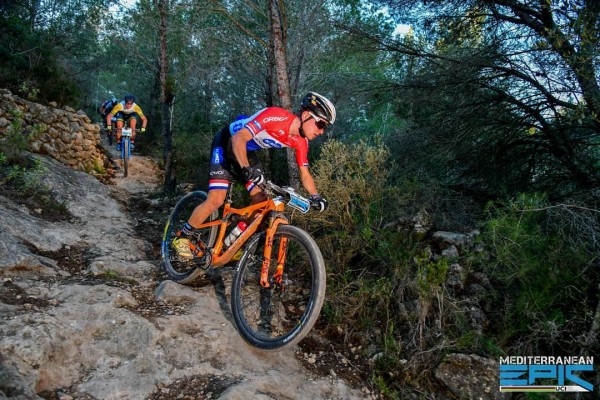 What is it like to have Van der Poel as a teammate in the National team? What do you think of what he is achieving by combining three such different disciplines?
Haha, a name that often comes up in my interviews! And only rightfully so, if you ask me. I have a lot of respect for what Mathieu does and am grateful for the attention he brings to our sport! I think mountain biking deserves more attention in our country, because we also do well with the ladies. As it looks now we are going to the Olympics with 4 and we have a chance to win a medal in both categories!
Last year you achieved your best results between the end of July and the beginning of August, the same dates as the Tokyo Olympics. Have you changed anything in your preparation for this year?
It's no coincidence that I was good at that time. Over the years I have worked very closely with my trainer and we know what works and what doesn't work. At that time the focus was on qualifying for the Games and winning the Dutch title. I was able to continue that form with an incredibly beautiful result in the Val di Sole World Cup. To perform this as the first year elite was mega cool!
This year the approach will not be much different than last year. Of course no season is the same and I'm always learning new things, so there are small changes in my approach, but those are really details.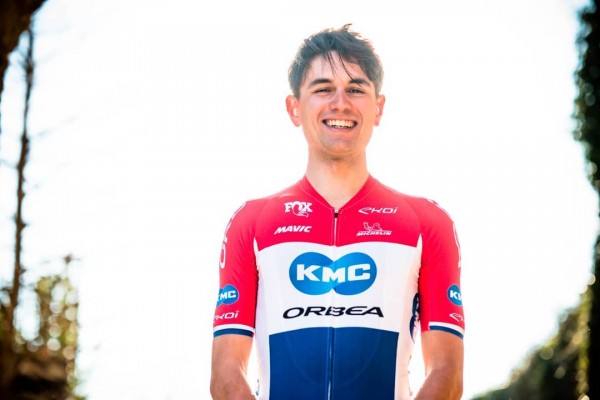 The Short Track in World Cup is a handicap for some bikers. What do you think about this race?
I understand it's a handicap for some, but I think it's good that the sport is developing. It's not so much the race itself that some riders are facing now, but more the peripheral issues. The races are always in the evening and it's hard to sleep well after a shortrace. It's also a change in the routine for a lot of riders, but I think everyone is well adapted after a year.
For me it was in any case extra tough, because it coincided with my first year in the elite category. Luckily the team gave me the freedom to choose. So I skipped a couple of times to fully focus on Sunday.
This year I'm another year older and I'm definitely looking forward to it.
Now let's talk a little bit about bikes. Last year you started with Orbea, how were the sensations? Which is your favorite model? Are you introducing something new this year on your bike?
Oohh bikes!
I grew up in Holland, which is as good as flat. So I've actually ridden a hardtail all my life. During my U23 period I rode some races on the full suspension, but I never fully committed to it.
It requires a completely different riding style and that takes time. But at the same time I was very impressed by the Oiz.
Orbea, in cooperation with Fox, managed to combine the best of a full suspension and a hardtail. From the first moment the bike felt super ''racey''. It wants to move forward and you can feel that! Besides that the Oiz is super comfortable on rough World Cup courses that we ride. That made the transition to a full suspension very easy. Furthermore we have a lot of adjustment possibilities with the partners of the team. With our handy mechanics we can find the best setup on almost every terrain.
We can only wish you all the best for 2020 and hope that we can talk to you again to celebrate more successes this season.