Interview with Victor Koretzky
In 2011 Victor Koretzky won his first World Junior Championship. Since then he has won another titles like the World Cup, the National Championship, Internacionales of Chelva or Banyoles Copa Catalana. This year Victor obtained the second position in Banyoles and after the race we could talked to him.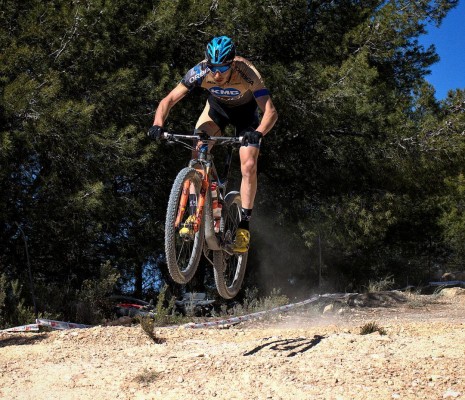 Interview with Victor Koretzky
After your second position at Banyoles, we could see you are in a very good shape. Can you tell us how was your preseason?
I'm not in very good shape i do some long training with french team and i do the Mediterranean 1 week before so isn't the best preparation for a XCO race. But i'm happy about the result and shape after this big mouth of training.
Your team, KMC-Ekoi-Orbea, has changed sponsor this year (BH/Orbea) and it has been reinforced with new members. How do you rate those changes?
This year team change with new bike brand and with lot of news riders. I'm happy because before the olympic it's always nice to restart with something new. My new teammates are really cool and now in Chelva it's first training camp with all team (just Helene Clauzel because injury) 
What is your opinion about Orbea Alma and Orbea Oiz? Was the adaptation easy? What do you like the most of these two mountain bikes?
It's big brand, last year wen my team manager spoke about this possibility, i say : yes for me it's really nice bikes! I tried the Oiz on first time and i love it because it's more stiff than my oldest frame, i have better feeling on so it's perfect for the season 
I ride with Alma just 4 days before Banyoles and it was difficult for me to have perfect settings and feeling on but with more time to setting i think i used for some races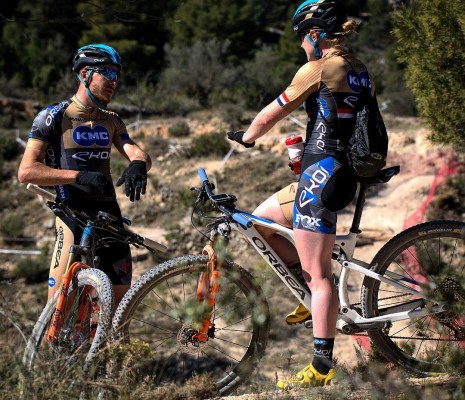 How is your training in a regular day? Do you use road bikes? and the gym?
My favorite training it's to take my Oiz to do lot of technicals singles tracks during 3h and for take lot of pleasure, i use too Orca Aero road bike, for example in February with french training camp i used just my road bike. I do sometimes gym, but no big musculation just balance games…
What are your main goals for 2019?
I hope to go a new times on the world cup podiums for take selections of olympics games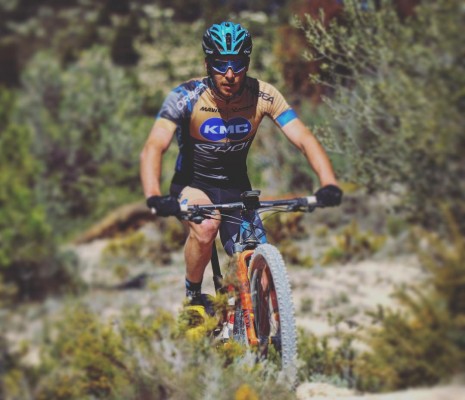 Are you thinking on Tokyo 2020 Olympics?
Yes for sure and the beginning it's on July for french selection.
Thank you Victor ang good luck for this season.