Interview with Filippo Colombo "It was crazy to beat Nino Schurter"
The young Swiss Filippo Colombo has been one of the most powerful mountain bikers in the U-23 category and this year he will make the jump to the elite. In Banyoles he has already given a first warning being seventh in front of a good number of the favorites that will be in World Cup and there we could talk with him.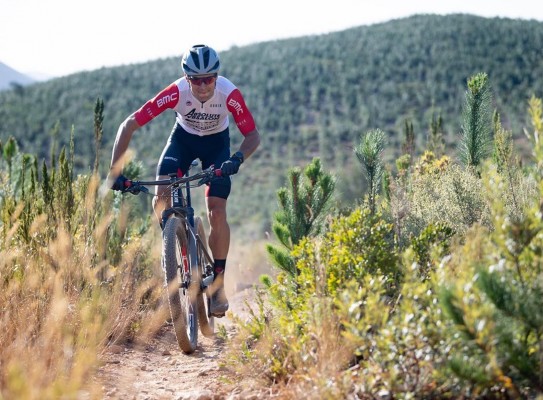 Interview with Filippo Colombo
The level of the U-23 category in 2019 was very high, partly thanks to the duels you
and Vlad Dascalu had, but this year you both jumped to the elite category. In Banyoles, where you finished seventh, we have already seen that you will also be ahead in this category, but what are your goals for 2020?
Yes, last year was an amazing year, with Vlad we had some real nice fight. I think he
helped me to increase my level. I had a good start in the new season, it's true. But yes we are just in February, the season is just started. I don't have some "real goal" for me the mean thing would be to increase the experience in a worldcup field. But if I have to tell a result, I think it will be a good start a top 15 in Nove Mest.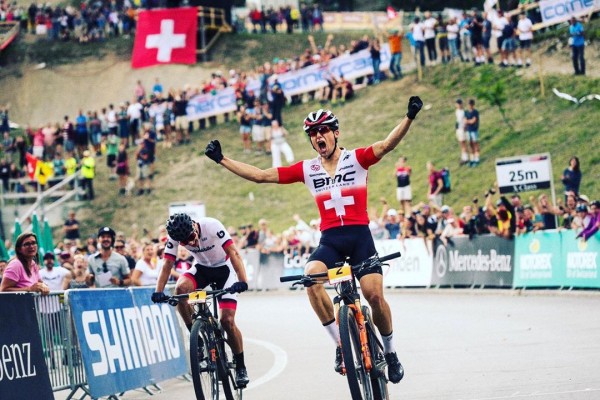 This year you are competing in the Absolute Absalon, the bikes and components are supposed to be very similar to last year, but how do you feel about your new team?

Yes, the frame is the same, and it fits perfectly on me, so I'm really happy I could
continue with BMC.
Having as a team manager one of the best mountain bike rider of all the time [Julien Absalon] is for sure an advantage. And with my teammate everything works perfectly.
Besides winning the silver medal at the European Championships and the World Cup, in 2019 you also managed to beat Nino Schurter in the Lugano Proffix Swiss Bike Cup. How does it feel to beat Nino Schurter?
To be honest, it was a short race, not a real cross country. But yes anyway, was crazy, a mix of really nice feelings.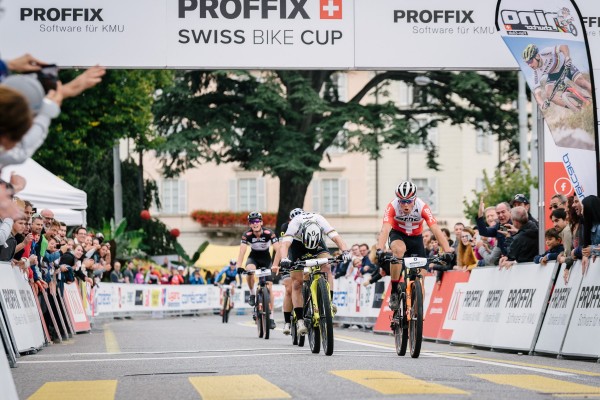 Speaking of Schurter, what do you think of Van der Poel's irruption in 2019? Is Nino's dominance in danger by 2020?
As a fan of this sport, I really enjoyed watching these two champions battling. For sure Nino this year will have some real work to do to keep his dominance.
In the World Cup this year you will also have to compete in the Short Track on Friday as well as in the race on Sunday. Have you changed your preparation?
Yes, I hope I will be able to start the first short race in Nove Mesto. About the preparation, no in general my preparation has been almost the same then the past year. I just increase a bit the hours in the saddle.
How is a "regular" training week for Filippo Colombo? Do you train a lot with the road bike?
I go one day a week in the gym. The rest is either on the bike or road bike.
In Winter I'll say most of the time on the road bike, but then, closer to the races more on the bike.
I train around 18 hour a week.
What about your diet? Are you very strict about food?
No, I eat basically everything. For sure I watch out on eating healthy foods.
Looking back over your last few seasons, you've clearly specialized in one-day XCO competitions. Are you attracted to XCM and stage races? Do you see yourself one day competing to win a Cape Epic?
Yes, I'm completely specialized in XCO, I think I's the main race for a mountainbiker. For the moment not really, but maybe with a good partner could be a nice experience.
Thank you for your time Filippo and we look forward to enjoying your exciting finals, as much or more than last year.
Gracias por tu tiempo Filippo y esperamos disfrutar de tus emocionantes finales de carrera, tanto o más que el año pasado.