We interviewed Lars Forster: "I like the feeling of not wearing gloves"
In 2019 he joined Scott SRAM and has been an indispensable part of the team from the very beginning. Switzerland's Lars Forster has become Schurter's best teammate for the Cape Epic and has shown that he is capable of winning a World Cup after a season marked by a rough start. Forster is already in South Africa and has answered a few questions from there.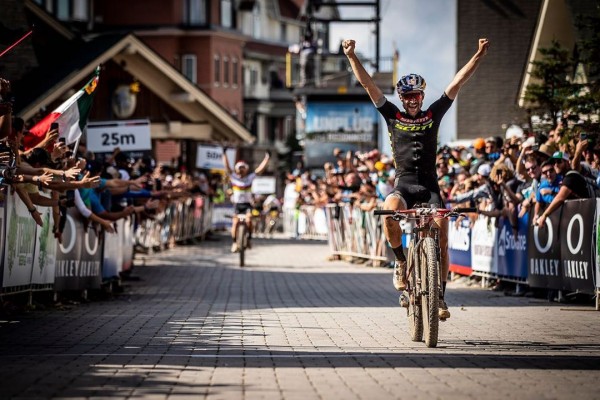 Interview with Lars Forster: "It's not impossible that the Cape Epic gets canceled. Let's hope not"
Last year you made your debut with the Scott SRAM team, you started winning the Absa Cape Epic with Nino Schurter and ended up winning the Snowshoe World Cup. Not bad for your first year on a new team, how did you feel last season? What are your goals for 2020?
From the beginning i felt very welcome in the team and enjoyed the time with them. Spring was perfect racing for me, with the win at the Cape Epic with Nino and 2 wins at international races. After my crash at the first World Cup in Albstadt i missed some races and had a lot of struggle afterwards to settle my mind again to do good races. But i manage to overcome that and was very happy to ending the season with a big BOOM.

For 2020 for sure the Olympics, but there are many more races, a podium at Worlds in Albstadt would be a Dream.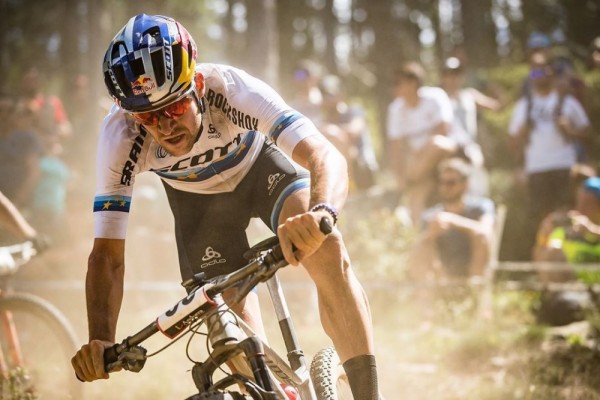 We saw you with Scott SRAM at a training camp in South Africa at the beginning of the season. How are you facing this year's Absa Cape Epic? Who do you think will be your main rivals? Do you think the race could be canceled because of the Coronavirus?
We did the same preparation as last year for the Cape Epic and for the rest of the season. I'm feeling good and looking forward to start racing again. We expect as last year to have a good fight with the Cannondale guys again. But you never know, you have to watch out for everyone. Many races have been canceled because of the Coronavirus, in the moment we should race, but it's not impossible that the Race gets canceled. Let's hope not.
Now that you combine XC and XCM, which modality do you like best?
For sure XC!
One thing that still catches the eye of many fans is that you always ride without gloves. Why is that?
Haha. I just like the feeling without. I wear them when it's below 4 degres.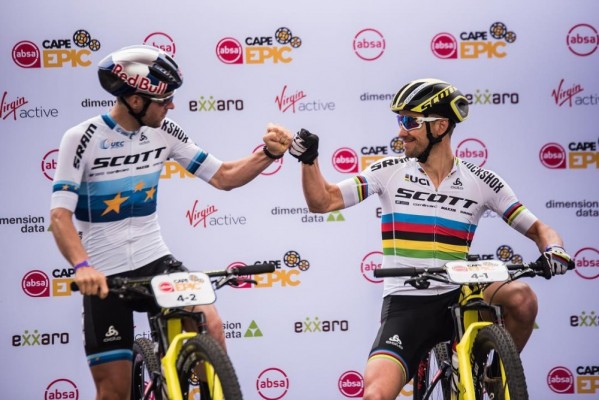 You won the Snowshoe World Cup by attacking Nino Schurter at the last minute. How is it to share a team with Nino, have you ever been disadvantaged because the team's strategy benefits him in some race?
Nino is a great Teambuddy, he is open to help me when needed and we're having good times beside the races as well. A lot is builded around Nino, but i don't feel a lot disadvantaged. Sometimes it's even easier for me, because he has to do for sure more sponsor things.
How do you feel about the Scott Spark and the Scale? Which one do you prefer?
I prefer the Scott Spark, because you have more fun with it.
Tell us about your training during a "normal" week. Do you go to the gym a lot? Do you combine other sports?
Usually 2 trainings a day, 2 times gym a week. I like to go jogging, in winter I enjoy crosscountry, skiing and skitouring.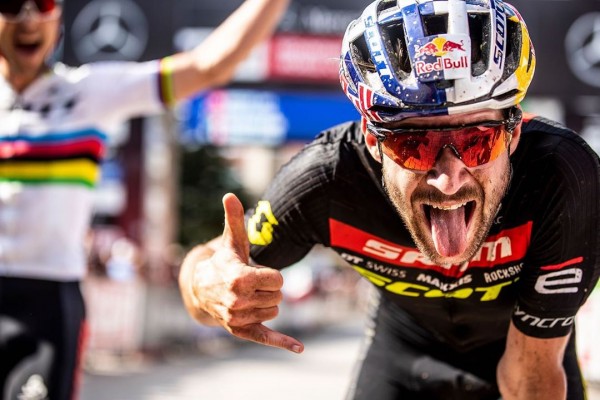 And regarding the diet, are you strict with the weight? Is there any food that you like but you consider it forbidden?
Because I train a lot, I can eat a lot as well. I like a healthy lifestyle so it isn't a big problem.
Since when do you go into professional MTB? If you hadn't been a cyclist what would you have done?
Since 2015 I'm professional, before I worked as a polymechanic. Maybe I would have study something to upgrade my job.
Thank you for giving us some of your time Lars, we hope you will have many successes in 2020