New GoPro Hero 9 Black with dual screens and better all round
The new benchmark action camera is here, the GoPro HERO9 Black comes with the long-awaited dual screen and features that are all better than its predecessor.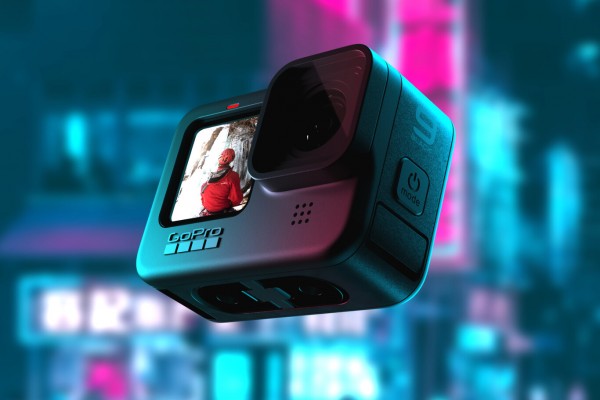 GoPro HERO9 Black: features and price
More battery, better resolution, more powerful, improved stabilizer, two screens... GoPro seems to have reserved nothing in this new HERO9 Black. Let's take a look at it in detail.
The main new feature is obvious, the GoPro HERO9 Black has a 1.4" LCD front screen on which you can see yourself and be framed while recording. This is something that users have been demanding from the brand for years and which they have finally solved. The main screen, the rear one, is now 16% larger than the previous model.
On the outside there is another great innovation, the lens. The GoPro HERO9 Black comes with the ability to interchange lenses and an ultra-wide angle lens called MAX. This accessory is sold separately for a price of 99.99 euros.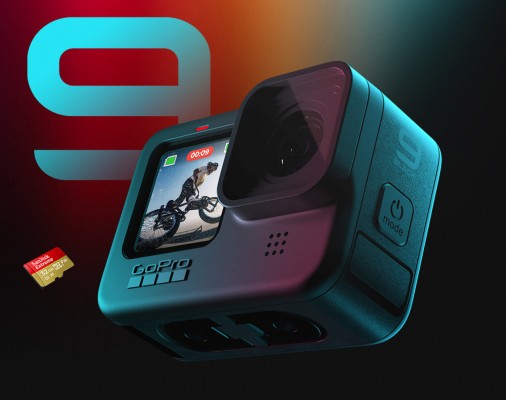 But it's inside that the GoPro Hero9 Black has the most potential to stand out. Featuring a new 23.6 megapixel sensor, it's the biggest change the brand has made in six versions, with the ability to record video in 5K quality at 30 FPS, 4K at 60 FPS or FullHD up to 240 FPS. The feature of this HERO9 Black that cycling and mountain biking fans will undoubtedly appreciate the most is HyperSmooth 3.0, an improved version of the stabilisation system that promises to further reduce the amount of climbing in any situation and improve the alignment of the horizon. This system is available for any resolution.
It also significantly improves the battery life of this GoPro HERO9 Black which increases its battery to 1720 mAh, 30% more than the previous model. The brand claims that this camera can record up to 1 hour and 40 minutes in FullHD quality at 60 FPS. The bad news is that the battery model is not compatible with the previous versions.
In terms of structure, the GoPro HERO9 Black maintains the aesthetics of the previous design and remains waterproof up to 10 metres without a casing, but its buttons increase in size to make them more functional.
The GoPro Hero9 Black is available worldwide from today 16th September at a price of 479.99€ and can be obtained slightly cheaper for 379.98€ when purchased together with a yearly GoPro subscription.
As mentioned above, the Max ultra-angle lens is priced at 99.99€