Eassun Mortirolo Photochromatic, a pair of glasses with many cycling details
Lightweight, comfortable and with a high quality lens designed by and for cyclists, these are the new Mortirolo Photochromic glasses from the Spanish brand Eassun. A perfect option for those who are looking for glasses to forget about wearing them on long cycling days.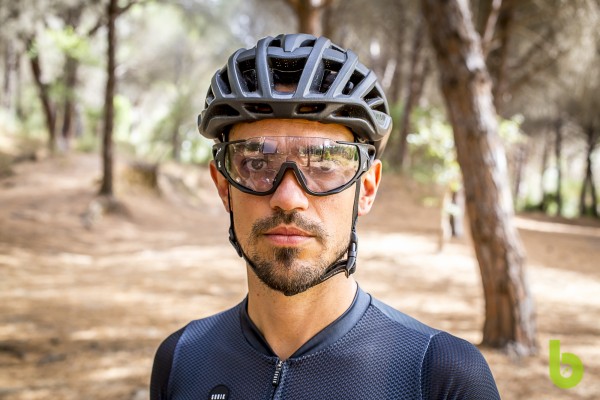 Eassun Mortirolo Photochromic glasses, features and price of a pair of glasses full of cycling details
The first thing that attracts the attention of the Eassun Mortirolo Photochromic is its bold aesthetic with a large panoramic lens without upper structure. But this is only at first sight because the Eassun Mortirolo are full of details designed for cyclists.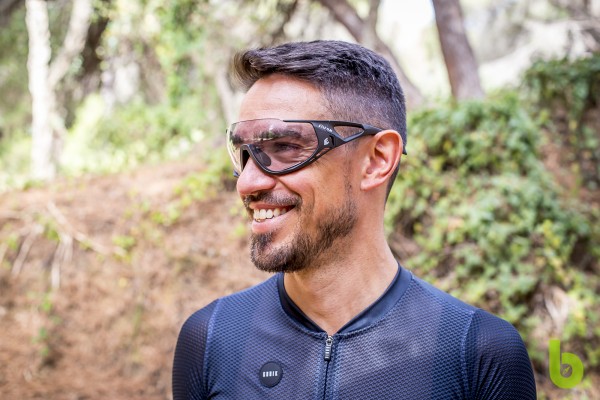 One of the strong points of this model is its ergonomics, since through its adaptable nose bridge, the anti-slip system of its arms and a very light weight of only 34 g, these glasses adapt perfectly to any cyclist and once worn give that pleasant feeling of not wearing anything.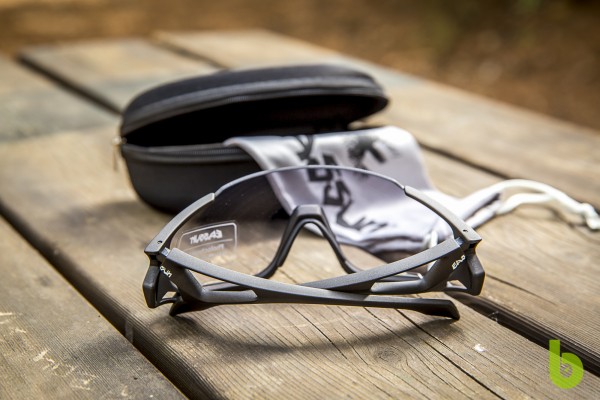 The panoramic design of the Mortirolo eliminates the upper part of the chassis, something that contributes to its racing aesthetics and is designed so that the rider's vision does not encounter visual obstacles when in a coupled position on the bike. It also contributes to reducing neck fatigue by not having to force movement to try to see from the top.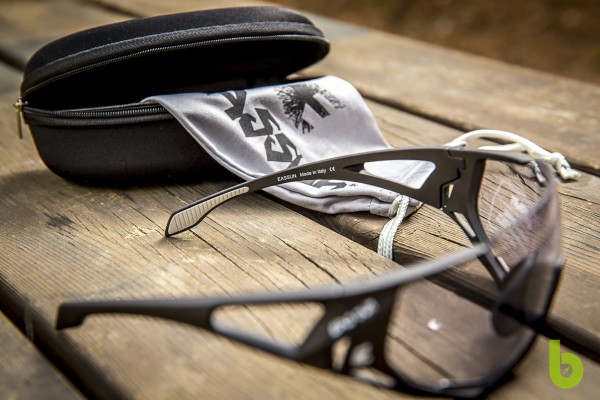 From its photochromatic polycarbonate lens we can say that it adapts easily to light conditions, getting darker and lighter depending on the sunlight, and becoming completely transparent without light. Something that not all lenses of this type offer and makes them usable even at night.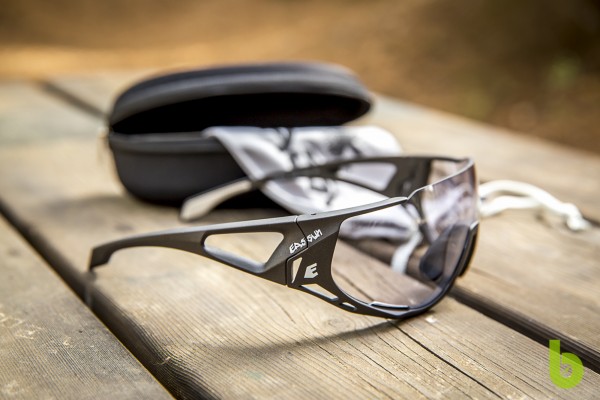 The lens has an anti-fogging treatment that makes it difficult to fog the frame structure itself, which favours ventilation. And on the outside it includes a water-repellent treatment that expels sweat and rain to the outside of the glasses.
To ensure that the glasses are protected at all times, they include a hard case and a cloth case, the latter being perfect for wearing on the jersey and for cleaning them at a stop.
The Eassun Mortirolo Photocromatic have a price of 172.5 euros but now they can be purchased with a 20% discount on the manufacturer's website. The Mortirolo are also available in other colors for their non photochromic mirrored lens version at a price below 100 euros with the current offers.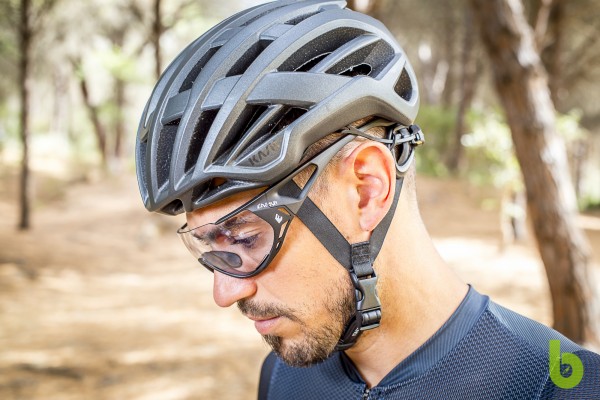 Eassun Mortirolo Photochromatic Glasses
Panoramic photochromatic lens
Anti-fog and water-repellent treatment
CAT 1-2
Adaptable nose bridge
Anti-slip temples
Lens material: polycarbonate
Frame material: Grilamid TR-90
Weight: 34 g
Special design without upper frame and with ventilated structure
Price: 172,5€ // Now:138€
Eassun Mortirolo