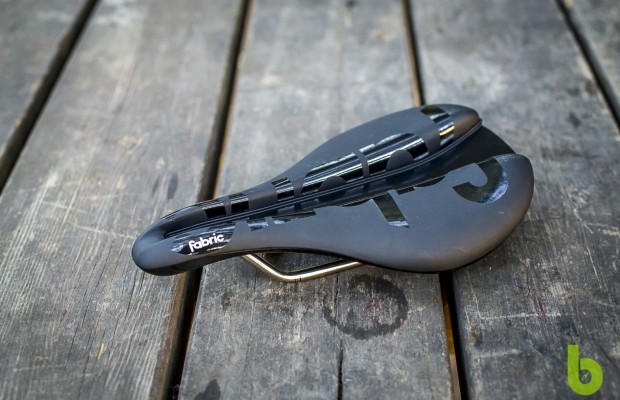 We tested the Fabric Line S saddle: good design and comfort
Fabric presents a very well designed collection. A very attractive graphic and a very comfortable range in a series with three combinations whose main variant are the rails: carbon, titanium or steel that also mark the price list. We have tested the Fabric Line S saddle and these are our thoughts.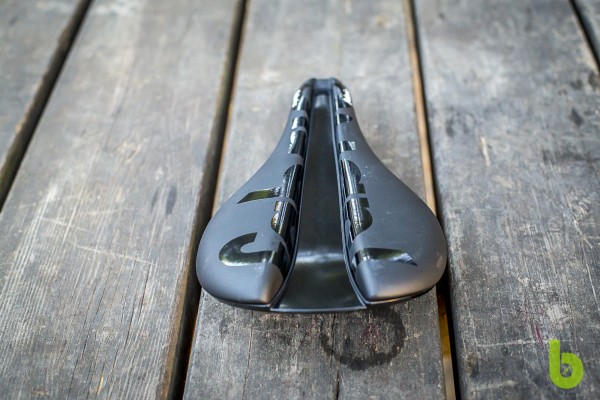 The construction and finish of the Fabric Line S saddle
Fabric has made a careful collection, with a very visual aesthetic that combines perfectly with those cyclists who love monochrome and elegance. Because the graphics they have created are based on pure black, which only varies according to the matt or gloss finish. With that simple shade they have been able to print the logo on this Fabric Line S saddle.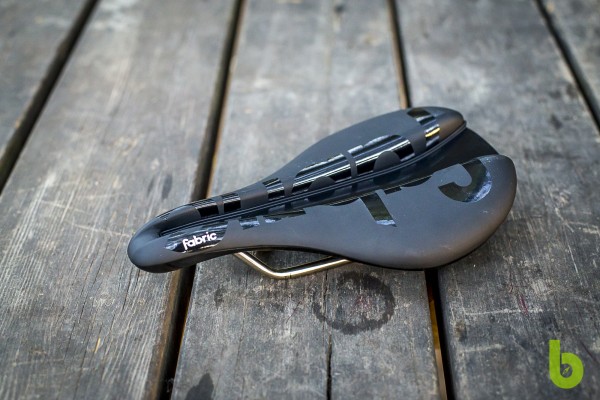 It is very remarkable the effort for the finish of a saddle in which not a single staple is seen. Because in its lower part, the nylon plate is perfectly hollowed out to accommodate the two pads. Two, because it leaves a perineal band whose seat is the same as the lower plate. The way the rails come out from the four attachment points is once again a sign of good taste. The fabric, a waterproof microfibre, prevents rainwater and sweat.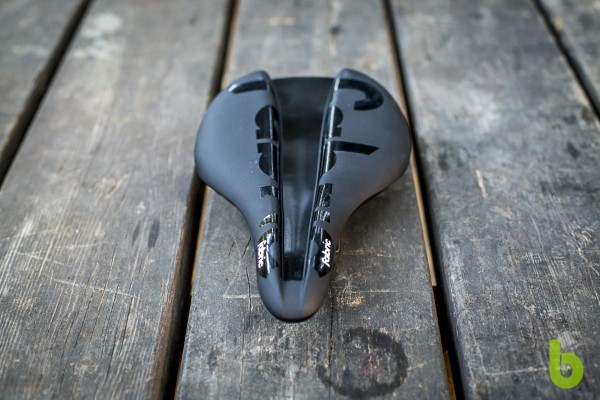 Padding is important. It is not extremely thin, but it is not so bulky as to be rough. And in its design, two distances stand out: its length and its rear width.
Firstly, it is a short saddle that reaches 240mm. Secondly, its width is slightly wider than usual. There are two versions, of 142 and 155mm. Even the narrower one allows excellent support, with a slight tail lift to avoid sliding up the slopes.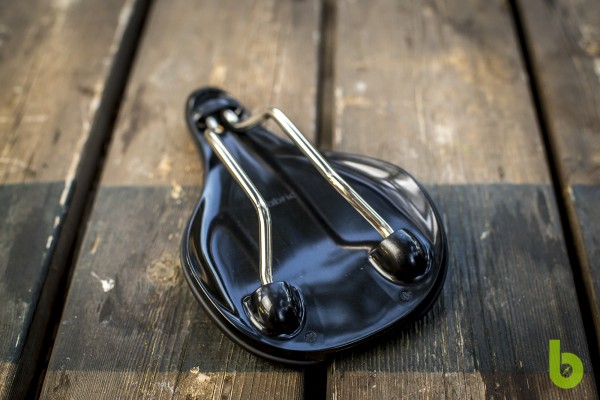 Feelings and conclusions after testing the Fabric Line S saddle
In order to evaluate a cycling saddle, it is essential to ride a few hundred kilometres on it. That is what we have done, and these are the results.
The supporting surface is excellent. Also because of our own constitution, we have found this back width to be extremely comfortable. The Fabric Line S is fully upholstered, so you never feel like you're missing out on anything - no support, no padding, no comfort.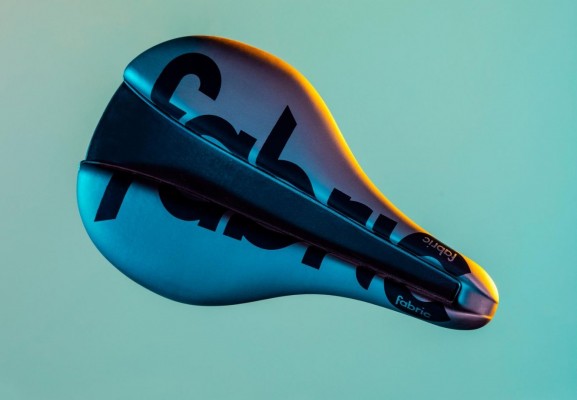 The model we have tested is the simplest of all, the steel rail model. It is about 240 grams of saddle. It is not extremely light, but neither does its price demand it. If you want less weight, there are the lighter versions, especially the carbon one.
It has an excellent feel. As we said at the beginning, the graphics of this Fabric Line S are brilliantly finished. This matt and glossy mix is super attractive, it doesn't clash with anything, no matter what your bike or your clothes, it's elegant.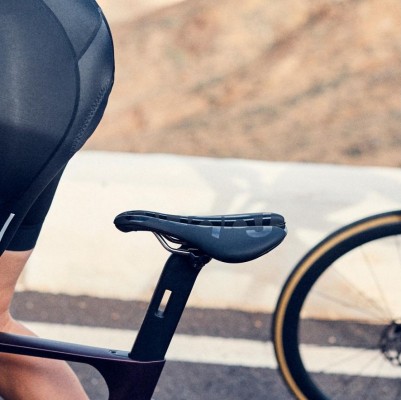 The perineal band makes the Fabric Line S a prostatic saddle that also does not attack this sensitive part for the most demanding cyclists. The fact itself is important, and the finish in this case is excellent. Very well designed and manufactured. There is a completely matt version, it is only a very light change, but as we say these glosses do not clash at all.
Our model has some rough rails, but we insist that it is the most basic version. If you are looking for extreme lightness, it is not this version of the Fabric Line S that you need, but the carbon version. If you're looking for strength and durability because you're adventurous and long-winded, titanium is your choice. If your budget is tight and you want a good saddle, this one with steel rails is a great option.

There are two versions, depending on the width as mentioned above, 142 and 155mm. but the width does not influence the price. Within each of these two widths, you can choose the material of your rails: carbon, titanium and steel. Thus, a total of six Fabric Line S saddles that look like this:
Fabric Line-S Pro Flat (carbon) – 179,90€
Fabric Line-S Race Flat (titanium) – 99,90€
Fabric Line-S Elite Flat (steel) – 79,90€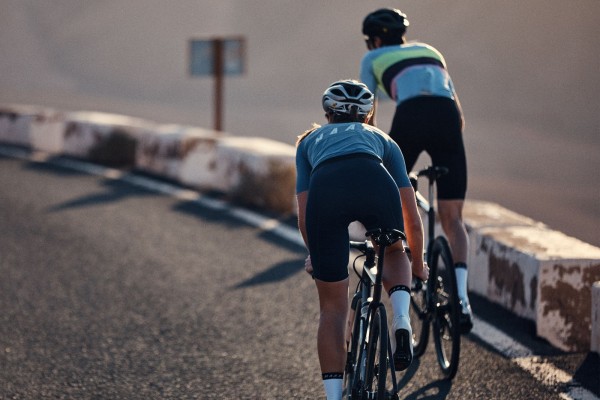 Our conclusion is that it is an excellent saddle. Great supporting surface, very comfortable, careful with the perineum, nose trimmed so as not to damage the pedalling, elegant and waterproof graphics. A great option even in its basic version this Fabric Line-S.