How to adjust the saddle with a smartphone
It is very important to correctly adjust the saddle and choosing the right bike size for our body. In doing so we achieve a double advantage: we reduce the chances of suffering certain physical problems and increase our performance on the bike optimizing pedaling.
To perfectly adjust the saddle to our measurements there are several options, we can do it by taking measurements manually, requesting a complete and personalized service of bikefiting or doing it in a simple way with our smartphone. (The option that we propose here in no case can replace a bikefiting service).
How to adjust the saddle with any smartphone
The operation can not be easier. Just go to the Google Play Store if your mobile is Android or App Store if it is Apple, once there, look for the "Saddle Adjust" application and download it for free.
You can download Saddle Adjust for Android here (Free)
You can download Saddle Adjust for iOS (Apple) (Free)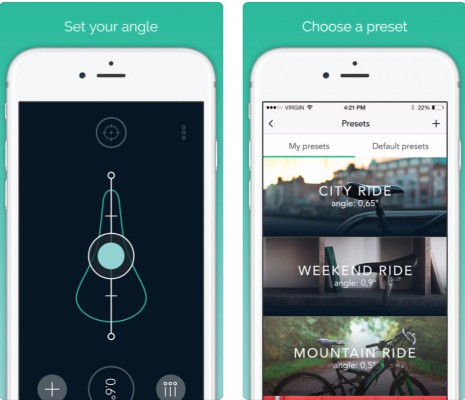 Once downloaded the app, it's enough to follow the steps set by the application to configure it and place the smartphone on the saddle, so that it can be adjusted in a millimeter way. It is a minimalist app in which it is difficult to get lost in its menu. It will not take you more than 2 minutes to discover all the options available to you.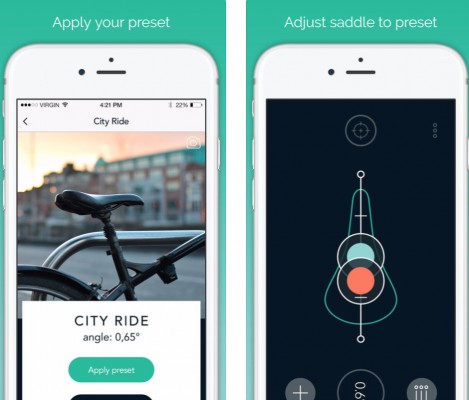 The application has some presets depending on the type of bicycle we are going to calibrate (city, XC or descent), which will guide us to start
The app allows us to save different preset saddle settings once we get the exact position. It is very useful if we share the same bicycle with someone, or if instead we are the ones who use more than one in our outings, for example a mountain bike and a road bike. Although our body is the same, being a different bike the calibration of the seat with our smartphone may vary.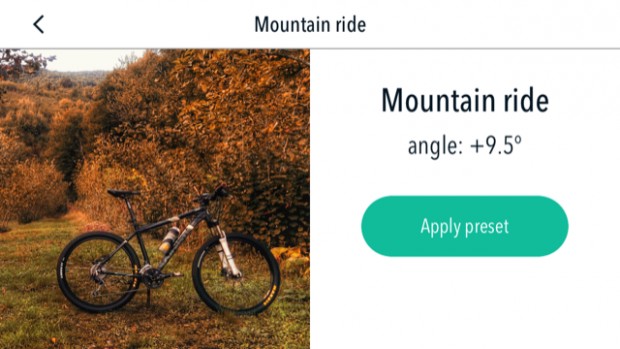 In case we change the saddle or we change some of the components, we will not lose more than a minute in calibrating it. Thi is another advantage of the app, we will save a lot of time using it.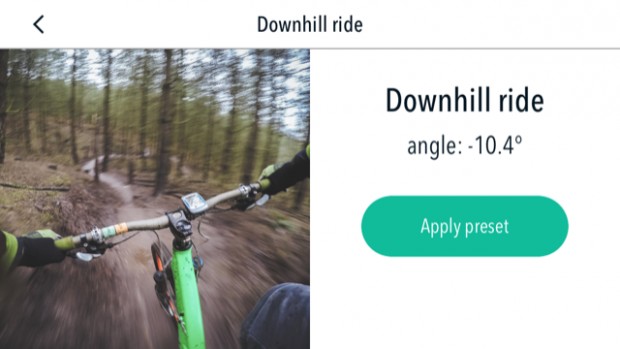 So if you have any trouble while pedaling and you want to adjust the saddle correctly, this is a quick and easy way to calibrate it.