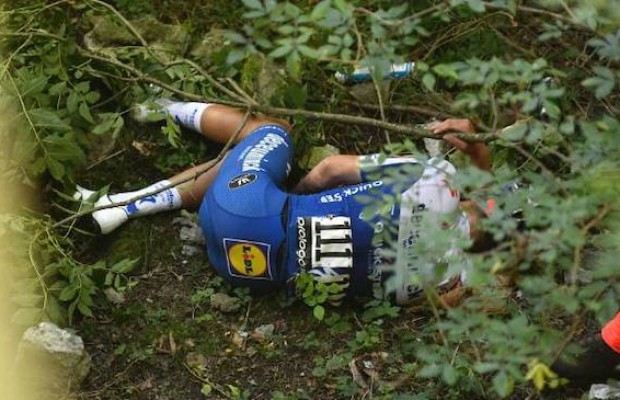 Was Evenepoel hiding something in his jersey? The UCI is currently investigating it
The accident that Remco Evenepoel suffered a few weeks ago shook the whole world. The Belgian cyclist from the Deceuninck-Quick-Step team miraculously saved his life after falling off a bridge when he lost control of his bike. An accident that left very shocking images, but also a very suspicious action by Davide Bramati, sports director of the Evenepoel team. What did Bramati take from the pocket of the Evenepoel jersey? The UCI is already investigating it. 
¿Qué es lo que le saca del bolsillo trasero del maillot Bramati a Evenepoel para rápidamente esconderlo en su bolsillo?

pic.twitter.com/mjh1SYtyZk

— VISCONTI (@DeBirillo) August 25, 2020
What did Evenepoel have in its jersey pocket that its sports director quickly hid? 
Davide Bramati, ex-cyclist and current sports director of the Deceuninck-Quick-Step in which Evenepoel is part of, was one of the first to arrive at the scene of the accident and left some images that soon raised suspicions on social networks. In the images you can clearly see how Davide Bramati reaches into the pocket of Evenepoel's jersey and pulls out something that is quickly hidden in his trouser pocket.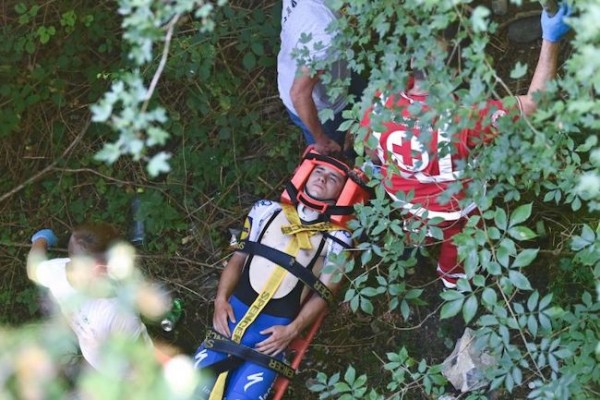 The images do not allow us to see exactly what the sports director of Deceuninck-Quick-Step takes off the Evenepoel jersey, but they are striking enough that the UCI itself has asked the Cycling Anti-Doping Foundation (CADF) to investigate the case.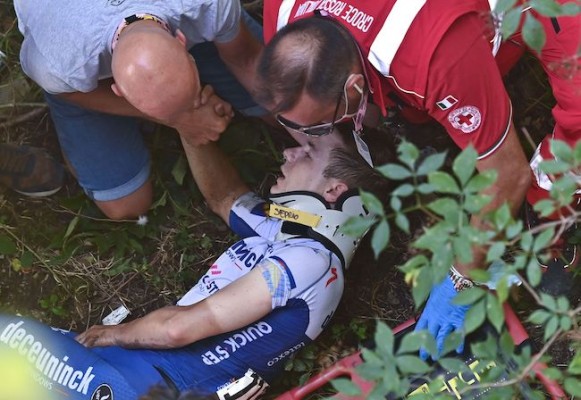 Davide Bramati himself in declarations to the portal Gazzeta.It has stated that:
"It wasn't anything illegal, I don't understand how you can even think about that. I remember very well that these were moments of great tension and that you had to take out the things that were in Remco's back area to put him on the stretcher". "So I took out the radio, the gel, the candy bar, the "can" of sugar and to avoid leaving them on the floor I put them in my pocket. There is also another picture where you can see his helmet being removed. That's it.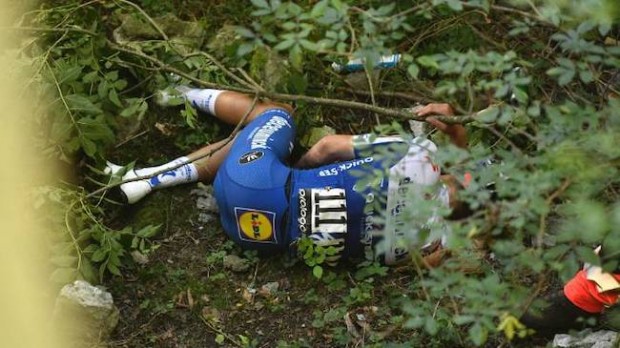 Evenepoel, who broke his pelvis and suffered a lung contusion in the very serious accident, is doing well and has yet to declare anything about this incident. We will keep an eye on the UCI investigation to clarify this issue as soon as possible. What do you think Bramati took from the pocket of the jersey of Evenepoel? We read you!