New SRAM AXS Rocker Paddle
Not everything is going to be presentations of bikes, mountain bikes or collections. There are also launchings in the small things. And so today SRAM presented its new SRAM AXS Rocker paddle.
SRAM AXS Rocker paddle: Redesigning what works
Why touch something that works, right? Well, that's what they probably thought at SRAM, preserving the whole part of the mechanism of a paddle that has given exceptional performance and improving what can be improved.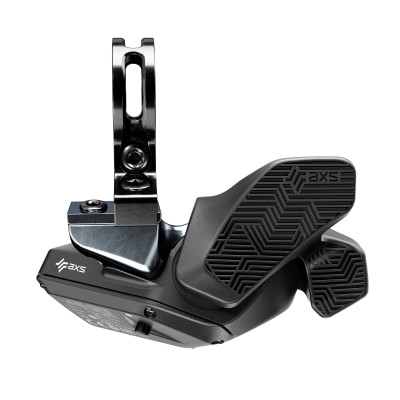 And what can be improved? Well, the SRAM AXS Rocker has been redesigned to make life easier for cyclists. Indeed, to ensure that the switch is not a totally different kind of brutal shock to what it has. But also, to make the operation really different.
In other words, the SRAM AXS Rocker maintains certain contact and pressure sensations very similar to the traditional format, but its operation is totally electronic. This means that any user will be able to familiarise himself with the new electronic switching technologies implemented by the American manufacturer, but not in a brusque way, so that the user will not feel disliked due to the great difference with the traditional switch.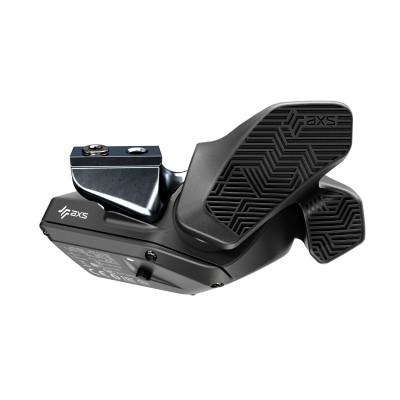 It's true that the SRAM AXS Rocker doesn't need to make much of an effort to force the switch, but its feel also retains that old-fashioned essence.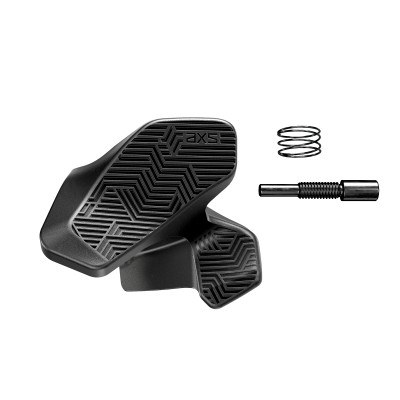 SRAM AXS Rocker: prices and availability
If you are new to AXS, you won't notice much of a difference and will find it hard to get used to the idea that this world of change is a totally different one from the one you knew. If you are an AXS user from the start, the ergonomic design will not be at all strange to you. On the contrary, the SRAM AXS Rocker will be very familiar to you.
Furthermore, the button, being electronic as we say, allows a configuration of its actions. This configuration can be done through the SRAM AXS app, where it is possible to assign the SRAM AXS Rocker the function that suits you best.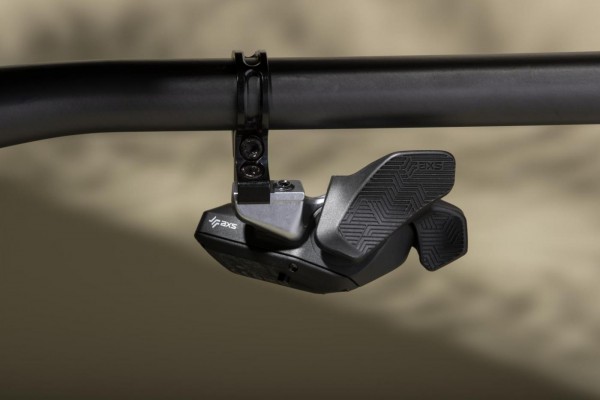 Available as a complete system or as a single button for use with the rest of the Eagle AXS range, it allows inward or outward shifting and is not exorbitantly priced, speaking as we speak of a top quality item and a brand with the SRAM baggage: 200 euros is its price for the right hand, 20 euros more including the entire system. Now on sale.