LOOK presents the first platform pedals in its history
The French brand LOOK invented 60 years ago the ski binding as it is known today. In 1984 it made history again by adapting this binding to cycling. It can be said that they invented the clipless pedal. Now, almost 40 years later, it has just introduced a range of platform pedals for city and mountain biking.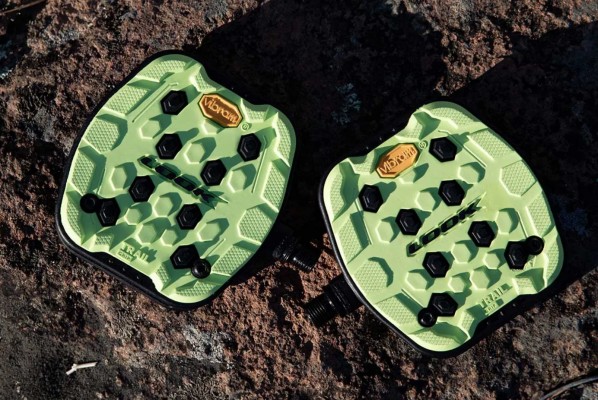 New range of LOOK platform pedals
For the first time in the history of the brand, LOOK presents platform pedals and they come in two different models: LOOK Trail and GEO City Grip. The former is designed for mountain biking (Enduro, Trail, DH or BMX) and the second for safe and comfortable city or urban travel.
LOOK Trail, ROC y GRIP pedals
Within the Trail range the LOOK Trail Roc are the most aggressive platform pedals of the brand.We are talking about a wide pedal of 110 mm x 110 mm, made of aluminium with chrome axle and bearing system, with asymmetric geometry and adjustable and replaceable grips of 10mm in height at the front and rear and 8mm in the central area.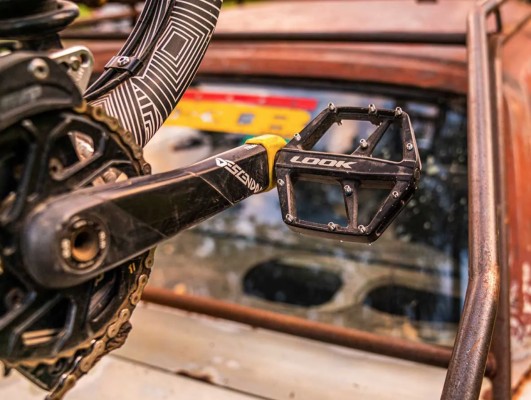 The resistance of the LOOK Trail ROC is one of its main assets but it is still a lightweight pedal of 430g per pair. Its price is 69 €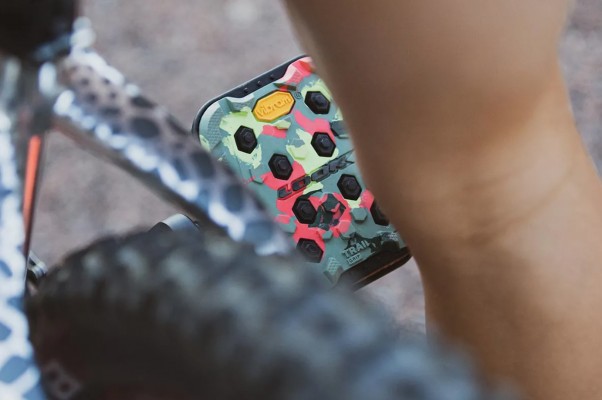 Alongside the ROC Trail, LOOK has presented a second model intended for mountain biking but entirely covered by a Vibram rubber surface. They are the LOOK Trail Grip. This model aims to be an intermediate step for those who are looking for a pedal with which they can ride comfortably in the city and do some gravel with their mountain bike.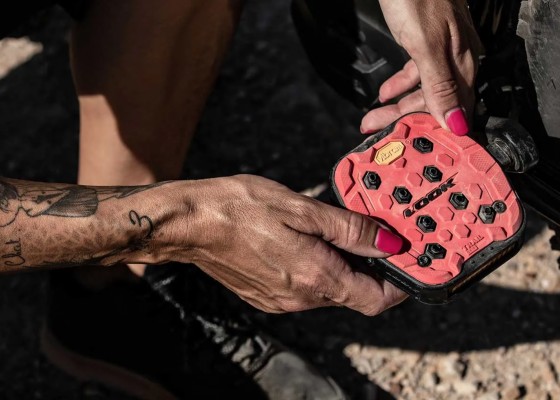 The LOOK Trail Grip pedals have a 107 mm x 103 mm surface with 8 studs and are coated on the surface with Vibram Megagrip compound.  Their price is 59,90 €.
LOOK Geo City pedals
Along with the Trail range, LOOK has presented three more models of platform pedals for urban use. They are comfortable pedals of 110 mm x 107 mm perfect for pedalling through the city safely.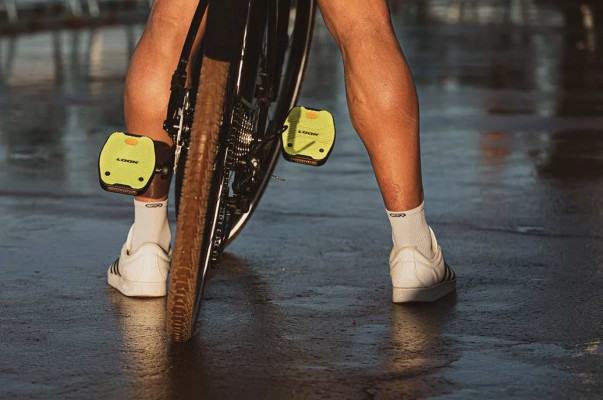 The Geo City LOOK is the basic model and features large gripper and reflector areas. The LOOK Geo City Grip also includes a complete surface covered by Vibram rubber. And finally we find the Geo City Vision LOOK, with the same Vibram surface but which also includes 50 lumen front and rear lights and a range of 900m.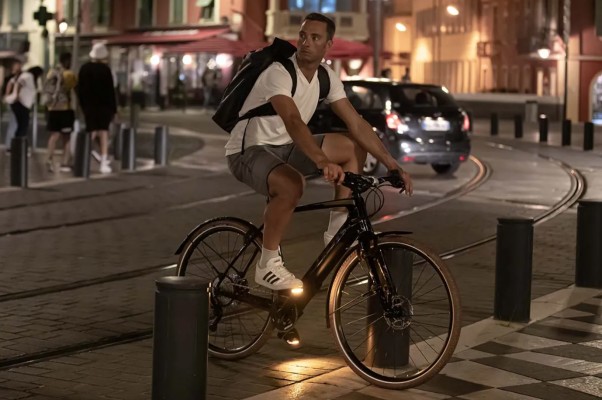 The Geo City Vision LOOK light has four modes to adjust to day or night and has a motion sensor that activates the light when you start pedalling. They are waterproof, IPX 7, and the battery has an autonomy of 20 hours and is recharged in 2 hours via USB.
Look's Geo City range is priced from 29.9€ for the single model to 119€ for models that include light. 
LOOK Geo City Grip Vision: 119.90€
LOOK Geo City Grip: 59.90€
LOOK Geo City: 29.90€
LOOK platform pedals