Pidcock could be developing a new intelligent suspension system on its BMC
At the Nove Mesto World Cup we had the opportunity to see and photograph Tom Pidock's BMC Fourstroke, a very particular mountain bike because of its eclectic set-up, here we analyse it in detail. But that bike was not the one Pidcock competed with in the Nove Mesto Short Track and between the two there was a very significant change, the suspension.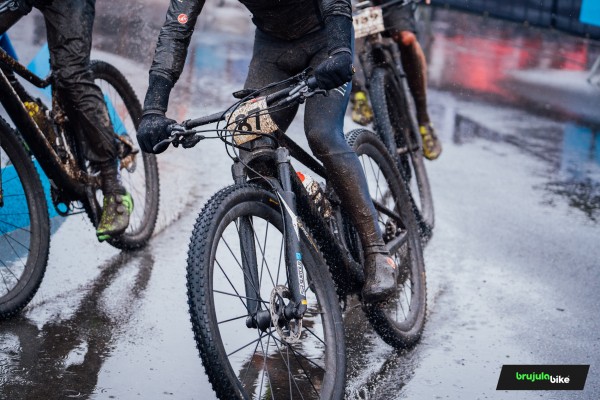 What is Tom Pidock testing on his BMC Fourstroke?
As we said in our review of the Pidcock Fourstroke, we found it odd that the team hadn't used any mechanical resources to integrate the wiring and levers for the fork, shock absorber and telescopic seatpost. And that's when it became clear to us that on the short track there was no such tangle of cables in front of the handlebars, so what had happened?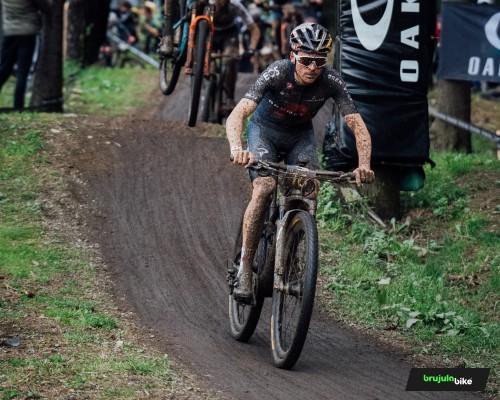 Furthermore, he didn't use the same fork or the same shock. On Friday Tom Pidcock went out on the short track without any remote control to lock his suspensions, something unusual in XCO. A little research revealed that the Italian media pianetamountainbike had also noticed this detail and theorised that it could be an evolution of the intelligent suspension system that Pinarello, sponsor of the Ineos Grenadier, already has for its road bikes.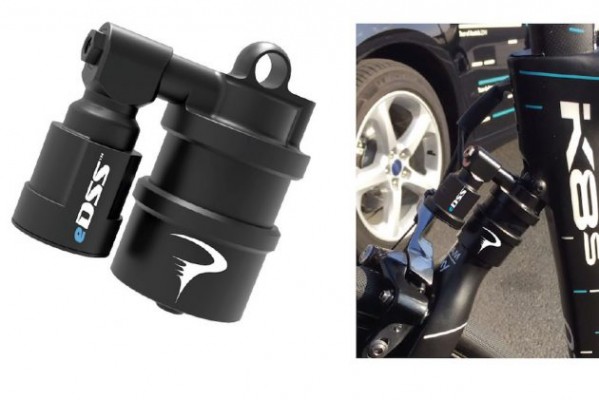 For the 2017 Paris Roubaix, Pinarello introduced the eDSS 2.0 (Electronic Dogma Suspension System), an intelligent, electronic suspension system for its road bikes that automatically adjusts to the terrain. It was billed as a revolution in cycling, but it hasn't really caught on. 
In mountain biking we already have some examples of this type, such as Specialized's BRAIN system or Fox's Live Valve, but it would not be unreasonable for Pinarello to try to present a new mountain bike model with its own intelligent suspension system.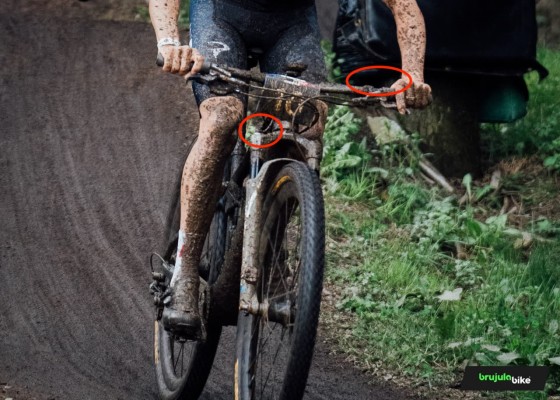 So far all we know is that the BMC Fourstroke that Tom Pidcock used on Friday at the Nove Mesto short track did not have manual locks, but its fork and shock did have cables running directly into the frame.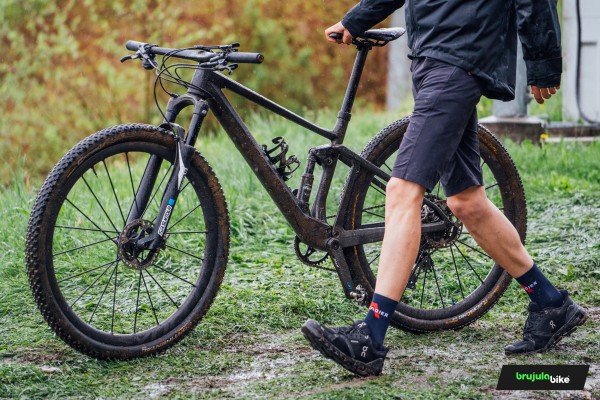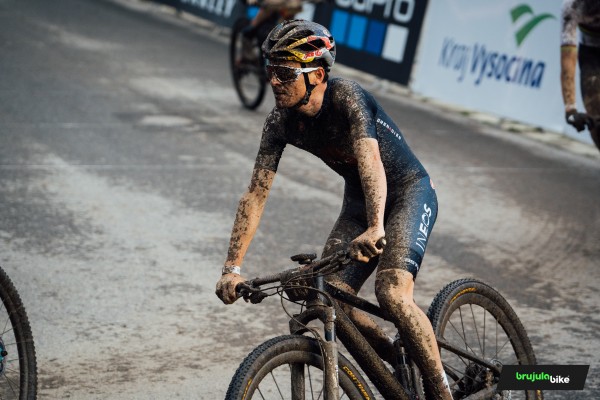 As we said in a previous article, it is also curious that on a bike where there is no logo, due to sponsorship issues with Ineos there are only those of Shimano and Continental, but they have left those of SR Suntour. In fact the choice of SR Suntour could be justified if we understand that they are participating in the development of this new technology.