We tested the Handske winter gloves: the perfect balance between comfort and mobility
If more than once we have claimed the use of long gloves on mountain bikes in summer, in autumn and winter they simply are essential. The problem is often that warm, more protective gloves detract from mobility and touch, but this is not the case with Handske's winter gloves. We tested them and here are our impressions.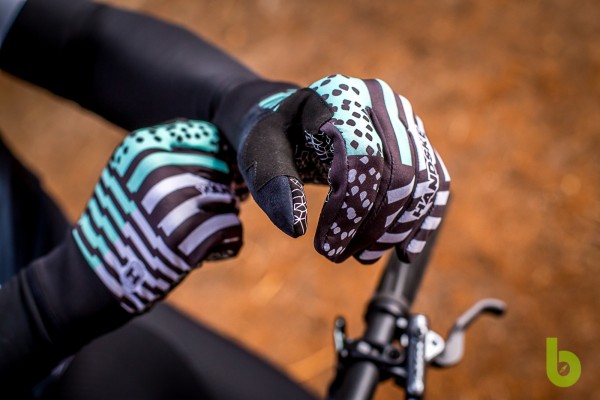 Handske gloves for the cold season: design, protection and grip
Hands and feet are sensitive areas where cyclists feel the cold very much. A long downhill after a sweaty uphill ride is enough to virtually freeze your hands and feet if you are not well protected. In that case it doesn't even have to be too cold, as long as the temperature is low, the wind will do the rest so that our fingers turn into ice floes with which it sometimes becomes impossible to even squeeze the brake lever.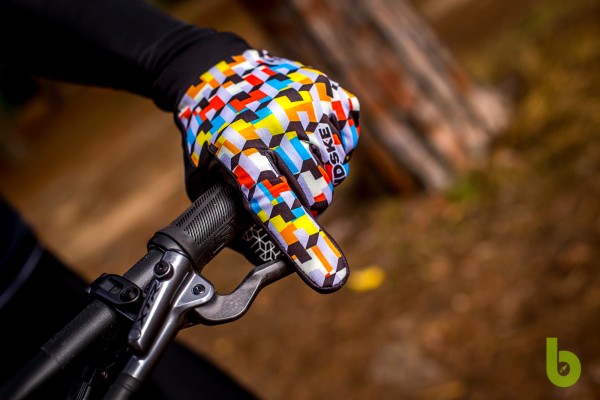 The big problem is to find gloves that sweat enough on the climbs and protect us on the downhills without being bulky, with the Winter Handske we can say that we have found them.
The first thing that catches the eye of these gloves are their original and colourful designs but also how distinctive and unique their construction is, from the inside to the outside. The part of the palm has been manufactured with the grip in mind, for which it has a complete silicone mesh that forms a pattern along the whole length of the palm, in addition it includes micro-perforations that facilitate perspiration without losing heat. Of course, the index finger on the tip of both hands has an area with which you can manipulate any touch screen, whether it is your GPS or smartphone.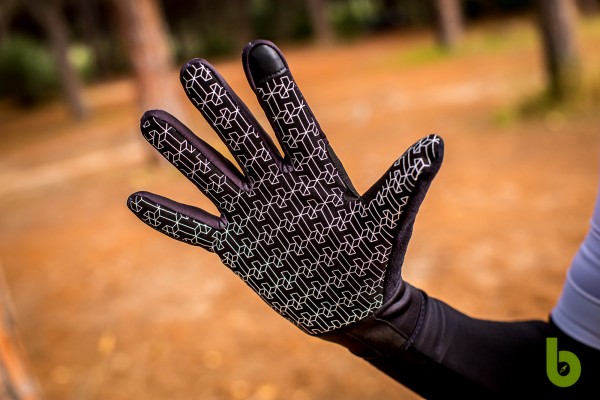 The upper part includes a thin windproof layer with a warm filling that hardly adds any volume. Something very different about these gloves is their fit, and that is that once worn they really look like summer gloves in terms of mobility and feel. You don't lose your sense of touch, obtaining the same amount of information as the handlebars, and it's just as easy to manipulate the brakes, gears, locks, etc. as if you were wearing thinner gloves or directly with your bare hands.
These Handske gloves do not have any adjustment system, instead they include a slightly longer cuff in the wrist area that allows for a perfect fit of the glove. The only drawback we've found to this system is that if you're used to rolling with a watch, you'll have to put it directly on this cuff, which is also the case with jerseys or long-sleeved jackets.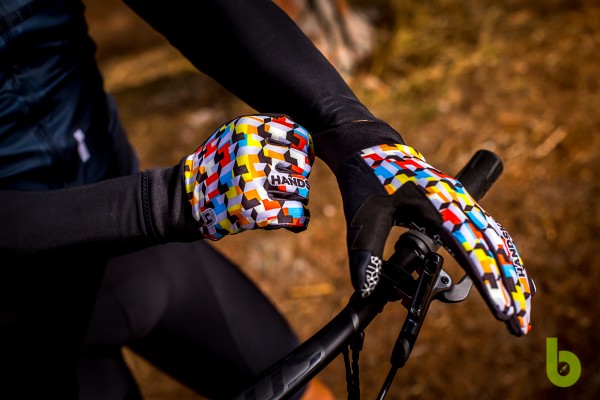 After a few weeks riding with them we find them to be a perfect combination of comfort and feel, as one of the main reasons why we as cyclists are hesitant to buy this type of glove is because they tend to limit movement a lot. This is not the case with the Handske gloves. 
The manufacturer advises their use in a temperature range between 0º and 10º, and we must say that in our case we have not tested them below 0º but with a temperature close to 0º and with the wind typical of downhills, which increases the thermal sensation of cold. In any situation they have behaved well and we can even say that we are willing to sacrifice a little heat, with even lower temperatures, in exchange for the mobility they offer.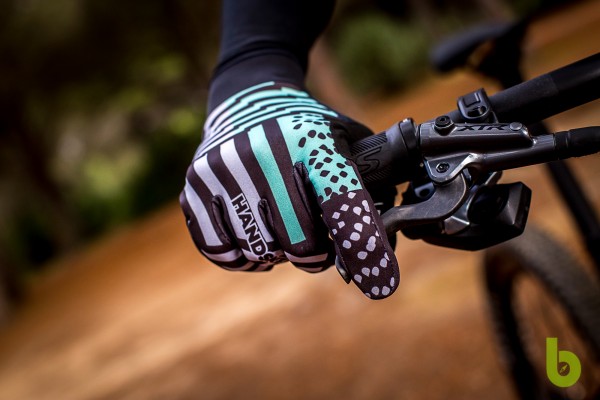 There are several models of these Handske gloves and their price is 49.90€ although they can be found discounted at bikefactors.com.