RockShox is testing a new 120mm SID fork, Superlight?
There is no longer any doubt that the start of the 2023 MTB season is happening in South Africa, where most of the XC teams and riders are located, and that is leaving us with a lot of information about the new material we will see in the coming months. Among others, there's a new 120mm RockShox SID Superlight fork that seems to be in the final stages of development, or directly the final model.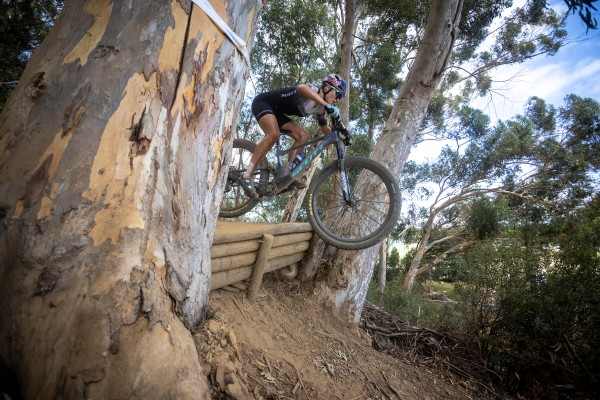 New RockShox SID SL 120mm?
XC full suspension mountain bikes have undergone major changes in their geometry in recent years and what was once a standard, such as 100 or 110mm travel, are giving way to new trends that are betting on bikes with more downhill capacity. The best examples are the latest models from Orbea Oiz or SCOTT Spark that go straight to a single 120mm front and rear option.
This has meant that teams like SCOTT SRAM couldn't choose RockShox's lightest fork, the SID Ultimate SL, because it simply didn't exist in 120mm, only 100mm. But it seems that RockShox was already working on solving it and in the last week we have been able to see Nino Schurter, Kate Courtney and company training and racing with a prototype fork in which lightness seems to be its main virtue.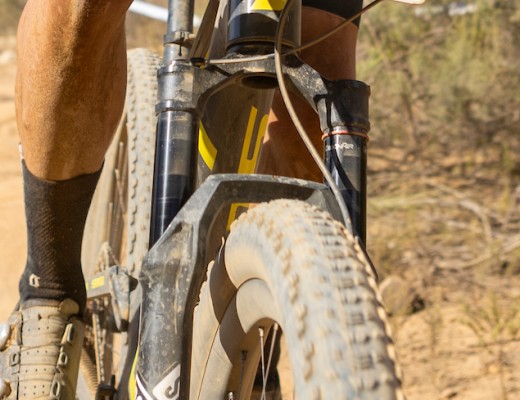 Both Nino Schurter's Spark and those of the rest of the SCOTT SRAM now mount a completely black RockShox fork with striking brand stickers that clearly is not in the manufacturer's current catalog. There is no doubt that it is a 120mm fork with 35 bars and apart from the novelties it may hide inside, the entire external area of the bottles and the crown have a very worked shape and lines with the intention of reducing weight as much as possible.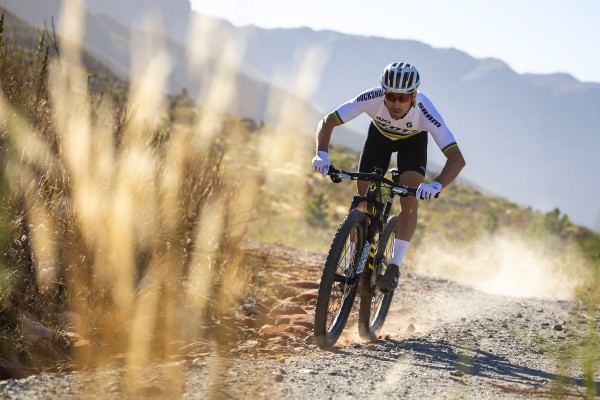 With the new XC MTBs increasingly opting for 120mm, it would not be strange to think that we are looking at the new Superlight version of RockShox for this travel. In addition, this component would go in the same direction of saving weight as the new SRAM groupset that we have already seen in competition.