Italy becomes 2020 European Team Relay champion
The 2020 European MTB Championship has been inaugurated with the Team Relay event. A race that started with rain on the fast natural circuit of Monte Tamaro, in Switzerland, and in which Italy took the victory ahead of France and Switzerland.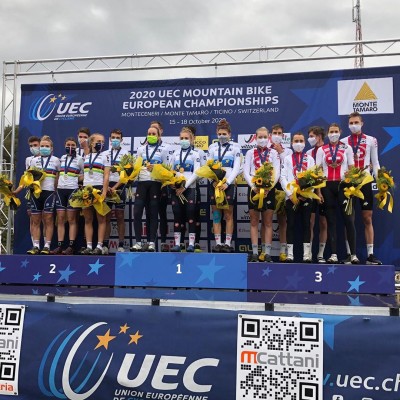 Results of the 2020 European Team Relay Championship: Italy first, Spain eighth
After the Team Relay of the World Championships in Leogang, held just a few days ago in Austria, it was the turn of the European Championship, and the Italian team has taken its own revenge by winning the gold medal ahead of the current World Champion in the discipline, France. Let's remember that in the World Championships Italy was second. Switzerland, however, has closed the podium again, as it did in Leogang.
The Italian team was composed of Luca Braidot, Eva Lechner, Filippo Agostinacchio, Marika Tovo and Juri Zanotti, a team that currently has an enviable combination of youth, experience and good performance.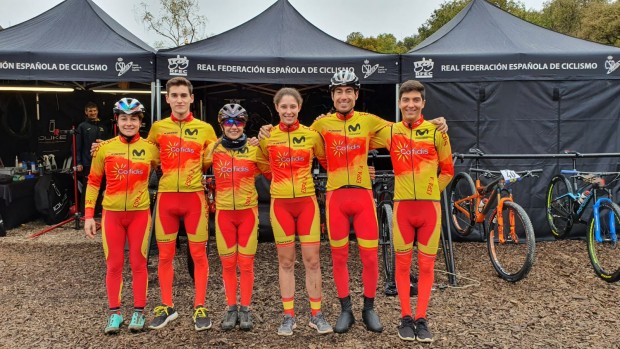 The Spanish team, which this time competed with Alberto Barroso, Francesc Barber, Rocío del Alba García, Lucía Gomez and Sergio Mantecón, finished eighth.
Italy 1:24:35
France +00:00:21
Switzerland +00:00:46
Denmark +00:01:07
Czech Republic +00:01:16
Germany +00:02:23
United Kingdom +00:02:44
Spain +00:06:47
Ukraine +00:08:21