Pidcock admits he faces disadvantage compared to Van der Poel and Van Aert
Next Sunday will be the first time that Pidcock, Van Aert and Van der Poel will meet for the first time this cyclo-cross season. It will be at the CX World Cup in Antwerp, and after a bittersweet start to the season, Tom Pidcock has just admitted that it's hard to beat them.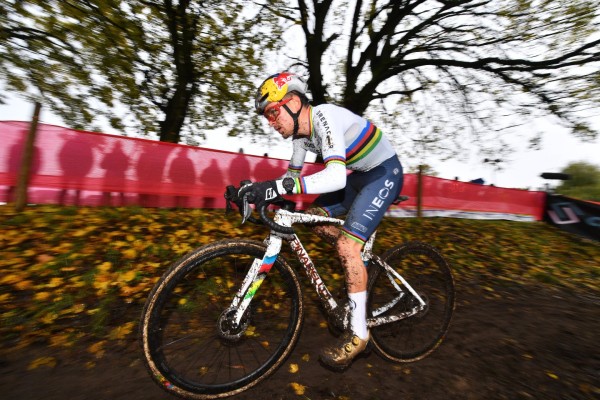 Tom Pidcock and his climber's constitution
A few days ago the INEOS Grenadiers coach, Kurt Bogaerts, claimed that Van Aert and Van der Poel were better than Pidcock in cyclo-cross because of their physique. Something that the British rider now confirms after his first race against Van der Poel.
Speaking to In De Leiderstriu, Pidcock said: "I don't have the same weight and power as Mathieu and Wout". "It's hard to beat them in races like this". He was referring to the muddy Hulst race, where Van der Poel put on an exhibition of power to win his first World Cup this season.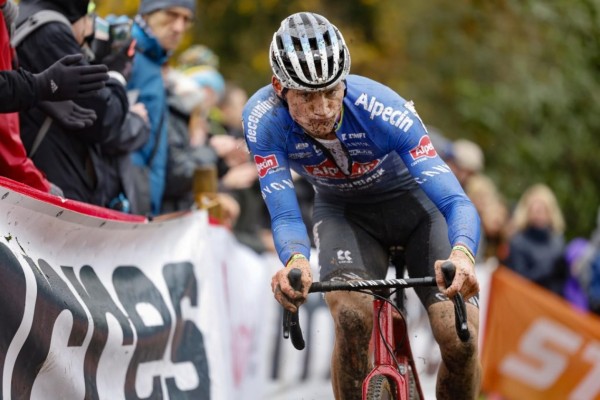 Although he won his first race wearing the rainbow jersey, Pidcock is not having much luck with the mechanics in these first races, something that adds to this physical disadvantage and that we could see last Sunday when he broke his rear wheel when he tried to catch Van der Poel.
His coach, Bogaerts, explained that the British rider currently weighs 60kg, which is very close to his weight for a race like the Tour de France, 58kg. That reduces his power and his ability to move forward on terrain such as mud and sand. Something Van der Poel and Van Aert can certainly do.
Next Sunday will be the first meeting between the three and Pidcock warns: "I'll keep trying and I'm sure the rainbow jersey will help a bit".