Pidcock's coach: "Van Aert and Van der Poel are much better in CX, it's difficult for Tom to beat them"
Belgian Kurt Bogaerts is sport director of Ineos Grenadiers and has been Tom Pidcock's coach for some years. In a recent interview, Bogaerts said that Van Aert and Van der Poel are simply much better than the current cyclo-cross world champion and Pidcock will have a hard time beating them.
Pidcok's coach says it is difficult for him to beat Van der Poel and Van Aert
We don't know if these statements are intended to take the pressure off Tom Pidcock a few days before his first encounter with Mathieu van der Poel at the CX World Cup in Hulst, but what is certain is that Bogaerts' words will give a lot to talk about.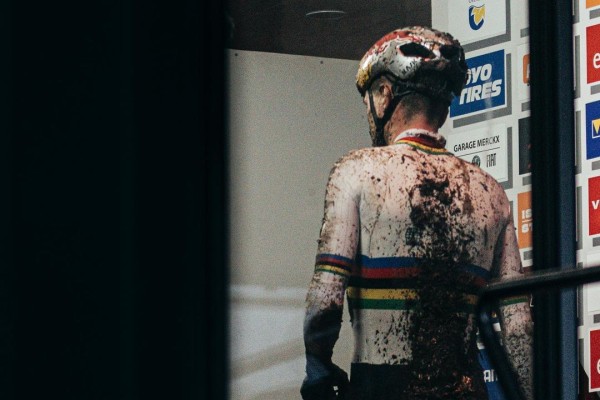 Coach Kurt Bogaerts will also be working with Pauline Ferrand Prevot this year to help her win the rainbow jersey in cyclo-cross, and in a recent interview with the Cross podcast he said that Pidcock won the CX World Championships in Fayetteville in large part because Van Aert and Van der Poel weren't there.
"He (Tom Pidcock) would have won a lot more if those two hadn't been there. He often had to compete in races where they were there so he was almost always the third man. Wout and Mathie are much better at it. It's very difficult for Tom to beat these guys."
"Van der Poel and Van Aert are more powerful riders, which is more useful in the mud and sand. Tom is a lightweight, weighing 58kg, not far off his Tour weight."
A week ago Pidcock started his cyclocross season with a second place in the OverijseCX World Cup after suffering a mechanical problem on the first lap and a crash on the second lap. 
Both Van Aert and Van der Poel have set their sights on the CX World Championships to be held in February in Namur, Belgium. While Pidcock's approach seems to be to take the cyclo-cross season as a transition to the road season and it is unlikely that the British rider will take part in the CX World Championships.