Pauline Ferrand-Prévot could change to the road after Paris Olympics
Frenchwoman Pauline Ferrand-Prévot is 31 years old and a living legend in the history of cycling. She has been World Champion in road, CX, mountain bike and gravel, and last year alone she won 4 World Championships, in XCC, XC, XCM and gravel. For 2023 she has signed with the powerful INEOS Grenadiers, the first and only woman on the team, and now says she could move back to the road after the Paris 2024 Olympics.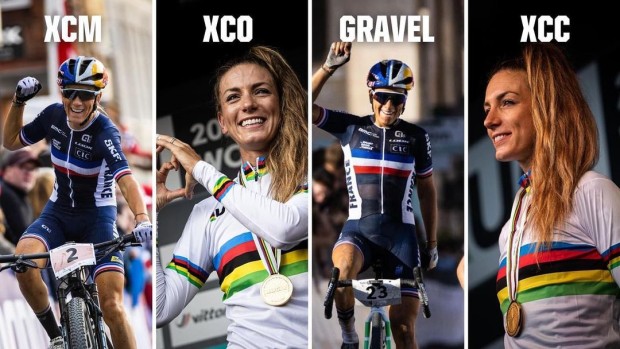 Pauline Ferrand-Prévot could return to the road
After an abrupt injury break during her 2023 CX season, French rider Pauline Ferrand-Prevot has been 100% dedicated to her recovery for the start of the MTB season. And although we have not yet seen her in any race of this category this year, the fact is that in 20 days the XCO World Cup will start in Nove Mesto and Pauline will take the start wearing the World Champion's jersey and the colors of her new team, the INEOS Grenadiers.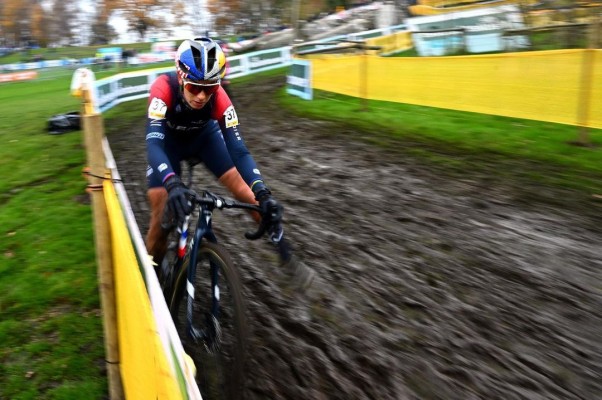 The arrival of Pauline to INEOS has generated great excitement because she is the only woman in the team and also came to race mainly in MTB and cyclocross, two modalities in which the structure only has Pauline and Thomas Pidcock as riders. And although we say that only has two riders, the truth is that with Pidcock and Prévot we are already talking about one of the strongest teams currently in both modalities.
But part of the expectation was to see what the team's next steps would be. And in that direction the rumors pointed in two directions. That INEOS, with the arrival of Discovery to MTB, would create in the near future an independent structure only for MTB and increase the staff with MTB specialists. Or that they would consider creating a complete women's road team where Pauline could combine several modalities.
The truth is that there is not much more information to date, apart from the fact that Pinarello was commissioned to develop a MTB bike for INEOS, but recent statements by Pauline Ferrand-Prévot to Cyclingweekly suggest that the Frenchwoman could return to the road after the 2024 Olympic Games in Paris.
"I come from road racing originally, so of course I'd like to return to the road one day." "But not right now, after the Olympics in Paris."  
When asked if she could see herself in an INEOS women's road team, the Frenchwoman replied as follows:
"I don't know." "It's not up to me to say these things. But women's cycling is evolving really well. It's really interesting to see the evolution and to see that the sport has grown enormously." 
"What's good in women's cycling is that there's no standard template for races, so it's really interesting to watch."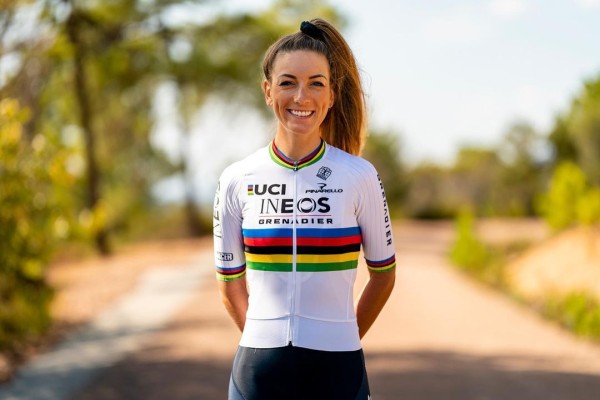 Regardless of her medium-term future, there is no doubt that Pauline will be one of the riders who will get the most attention at the next XCO World Cup in Nove Mesto 2023, and there we will be able to see if she has recovered 100% from her hip problems or if she will be riding a new Pinarello XCO, among other things.