Pauline Ferrand-Prevot focuses on her recovery and ends CX season
Pauline Ferrand-Prevot has announced that she is ending her cyclocross season. The INEOS rider, who thus renounces to race at the CX World Championships in Hoogerheide, wants to focus her efforts on recovering from her injury and arrive in shape for the MTB season.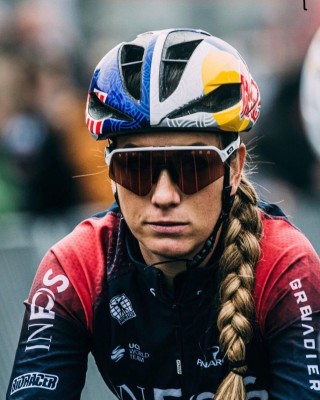 Pauline Ferrand-Prevot says goodbye to the mud early to recuperate
The French rider started the season on the mud with the ultimate goal of winning the rainbow jersey of the specialty. A way to round off an excellent year for her, as she had already proclaimed World Champion in Marathon, XCO, Short Track and Gravel.
However, her return to cyclocross was more complicated than expected. Discrete results blamed in part on a hip injury that was not improving already put in doubt her participation in Hoogerheide a few weeks ago after the Gavere World Cup.
As if this were not enough, the INEOS rider suffered a crash in this same race that caused a leg injury. A wound that left her sick a few days ago after it became infected, as reported by the rider herself through her social networks.
After these problems, Ferrand-Prevot announced that she is saying goodbye to the CX season with the aim of regaining her fitness to face the MTB calendar in full condition and forget an injury that prevents her from giving her best version.
"I have made the decision, along with my coach and team, to focus on recovery so that I can arrive fit and strong for the start of the MTB season in April," the rider explained in a team statement.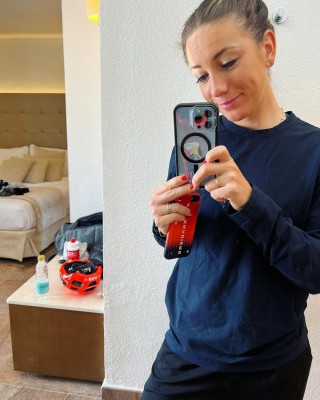 Ferrand-Prevot admitted that she "would have loved to compete in the World Championships", but that "my leg has not healed as quickly as we would have thought".
"I'm looking forward to having some time off and then coming back and seeing what we can do together for the rest of the year," emphasized the Frenchwoman. Rod Ellingworth, deputy team manager, expressed himself in the same vein: "Now it's important for her to take her time so she can come back stronger."