Nove Mesto XCO World Cup 2023: how to watch, favorites and schedules
The 2023 UCI XCO/XCC World Cup starts in Nove Mesto from 12-14 May and it will be here where we will see for the first time in action the new format with which the UCI aims to increase the visibility of MTB worldwide. As usual every year, here is all the information about how to watch the Nove Mesto World Cup, favorites, schedules, etc.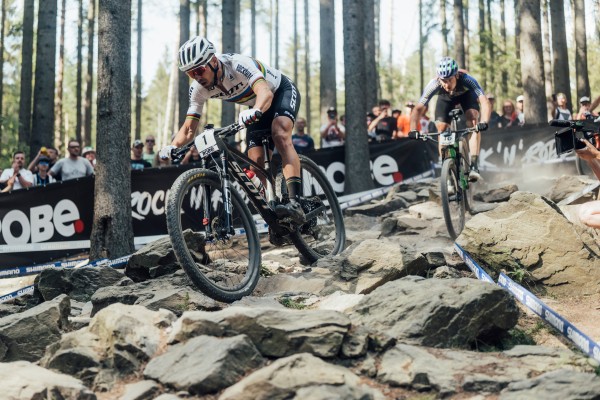 Timetables and how to watch the Nove Mesto World Cup 2023
As we already know, among the great novelties of this year, we will have more hours of broadcasting that will include the XCC and XCO races of the U-23 category or the celebration of one of the XCM races on the same weekend of Nove Mesto (the XCM will not be broadcast live). Here we leave you the schedules with all the competitions of the weekend and we remind you that this year it will not be possible to watch it online for free and you will have to follow it through the GCN+ and Eurosport platforms or through Discovery+.
Thursday 11/05/2023 (No live broadcasting)
17:30 Short Track Women U-23 
18:15 Short Track Men U-23 
Friday 12/05/2023
18:00 Short Track Women (Pending link to watch live)
18:45 Short Track Men (Pending link to watch live)
Saturday 13/05/2023
08:00 XCM Men (No broadcasting)
08:15 XCM Women (No broadcasting)
15:00 U-23 Men's XCO World Cup (Pending link to watch live)
17:00 U-23 Women's XCO World Cup (Pending link to watch live)
Sunday 14/05/2023
11:30 XCO Women Elite World Cup (Pending link to watch live)
14:30 XCO Men Elite World Cup(Pending link to watch live)
Favorites for the first of the year: Pidcock, Fluckiger, Schurter, Dascalu, Valero, Vidaurre...
Long gone are the years of Swiss Nino Schurter's (SCOTT SRAM) aboslute authority, when betting on him as the winner was hardly a risk. On the contrary, in recent seasons the number of favorites for victory has been exponential and today it is very difficult to stay with only 5 names.
Tom Pidcock against everyone in Nove Mesto
The Nove Mesto XCO World Cup will be the first on the calendar and therefore adds even more uncertainty as to who will be the favorites for victory. If we go by what we have seen in preseason, there is no doubt that Tom Pidcock (INEOS Grenadier), who already won in Nove Mesto in 2022, must start as the top favorite for the victory. The British rider had a "strange" race a week ago in Chur, but when he had to show his face in the final laps he proved that his first half of the season on the road has allowed him to reach a higher level of form than the rest.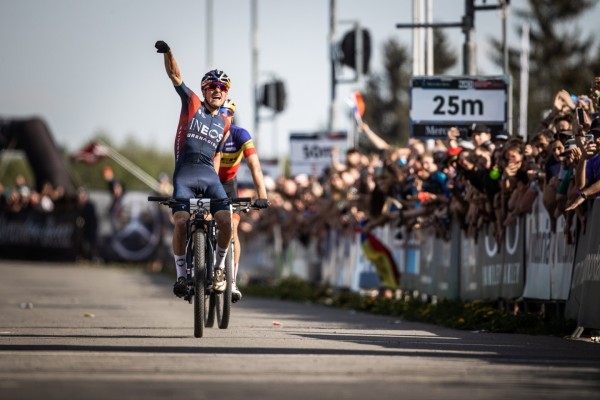 But nobody is going to give anything to Pidcock and perhaps his two surest rivals are the Swiss Mathias Fluckiger (Thomus Maxon) and Nino Schurter. We have already seen that after his forced break Fluckiger has returned to his best form, in fact he was the only one who could keep up with Pidcock in the only race they have contested, and a victory in Nove Mesto would be the best way to reaffirm his comeback. For his part, Nino Schurter continues with his particular path to achieve the record of victories in World Cup, last year he achieved the number 33 and right now he is equal with Absalon, so in 2023 this could be his main goal and he will try it in every World Cup.
But as we said, every year there are more candidates for victory in any race and we cannot ignore that riders like the current number 1 in the ranking, David Valero (BH Colam Team), the Romanian Vlad Dascalu (Trek Factory Racing), the New Zealander Samuel Gaze (Alpecin Deceunick), the Italian Luca Braidot (SANTA CRUZ ROCKSHOX PRO TEAM) or the French Titouan Carod (Team BMC) are also in a position to win any World Cup race in which they take the start. In addition, this will be the first elite World Cup for Chile's Martín Vidaurre (Specialized Factory) and Spain's David Campos (Orbea Factory Racing), and although it should be a first taste for both of them, they are capable of fighting for the top places.
Favorites to win in Nove Mesto
In the women's race, as in the men's, the number of favorites has been increasing in recent years and it is difficult to try to guess a podium for Nove Mesto. So let's try to point out those who could be in the top five.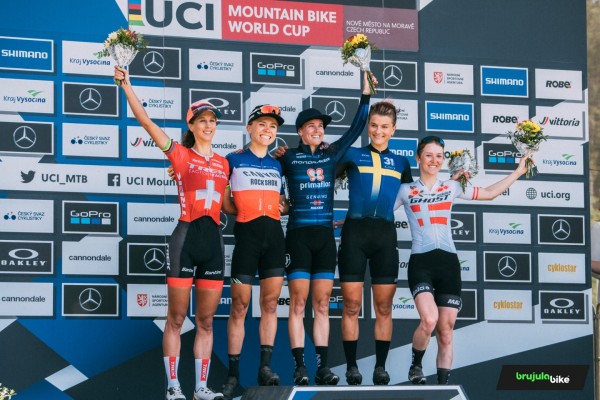 The current world champion, Pauline Ferrand-Prevot (INEOS Grenadier) has us used to make very specific preparations in her calendar and schedule her peaks of form from the middle of the season onwards, to arrive in her best form to events like the World Championships. But the truth is that in 2023 she has only competed in two pre-season races and one she has won and the other she has been second, so clearly she arrives in Nove Mesto ready to win her first World Cup with her new team, INEOS Grenadier.
One of the names we are most happy to mention in this list of favorites is undoubtedly the British rider Evie Richards (Trek Factory Racing). After a perfect 2021 in which she was proclaimed World Champion she had a 2022 season to forget marked by a back injury, but in 2023 she seems completely recovered and we could see her winning in a big way in Chur just a week ago.
Australian Rebecca Henderson (Primaflor Mondraker) won in Nove Mesto in 2022 and in 2023 she has won every race she has ridden so far, including the Australian national and Oceania continental championships. So we are sure to see Bec will also be fighting for podium places.
But as we say, it is very difficult to stay with few names and among the favorites for the victory we cannot forget the current number 1 of the ranking Alessandra Keller (Thomus Maxon) or names like Jolanda Neff (Trek Factory racing), Loana Lecomte (Canyon CLLCTV), Haley Batten (Specialized Factory Racing) or Jenny Rissveds (Team 31).
Nove Mesto World Cup announces new features that will make the event more attractive
Warner Bros Discovery is in charge of broadcasting all the races of the new World Cup from 2023, the whole competition has been restructured and it seems that Discovery is behind all these calendar and technical changes that aim to bring mountain biking to a new audience and grow the sport.
The first event of the XCO/XCC and XCM World Cup will start next May 12 in Nove Mesto, Czech Republic, and there the organization has already announced important changes in the route. This event is one of the fixed in the calendar and one of the favorite circuits for both riders and fans, so it will be a good testing ground and we will see how they affect the competition and the show.
Among the most important changes, the races will start and finish in the opposite direction to the one in which they were done until now, in order to encourage the public present to see directly the areas where the most important movements of the race take place. In this sense, other parts of the route are also being changed and work is being done on an uphill area that promises to be very technical.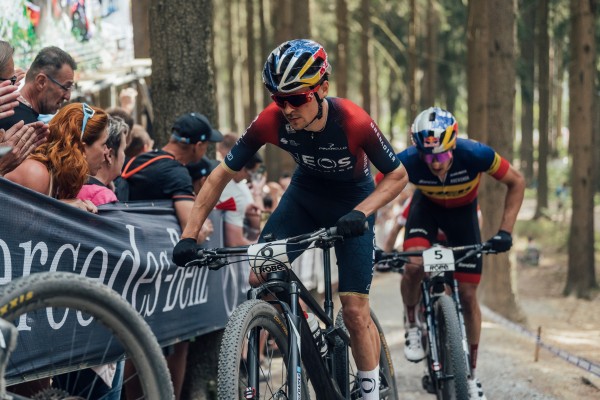 The refreshment and technical points, where cyclists have access to mechanical attention, will also be set up so that spectators can enjoy everything that happens there and it is in these and other key areas where live connections and interviews will be made during the broadcasting of the race.
These changes are aimed at making the races more dynamic and attractive both for the fans who are present at the circuit and for the spectators who follow the race live on TV and online. And there is no doubt that they seem to be going in the right direction, although the vision of the protagonists, the cyclists, when they start riding the new circuit, is yet to be seen.