Pinarello is developing a MTB for Pidcock and Pauline Ferrand-Prevot
Tom Pidcock's renewal with the INEOS Grenadiers team took place at the beginning of the year and although for many it may be a long way off, it has undoubtedly been one of the big signings of the year. At the same time, this news highlighted the fact that Pinarello, the team's equipment sponsor, was missing a mountain bike in its catalogue.
A few months later, the brand confirmed that the project is under development and that the INEOS team will soon have a new mountain bike. Something that takes on a new meaning after the signing of Pauline Ferrand-Prévot and that makes the need to have their own model to compete with even more urgent.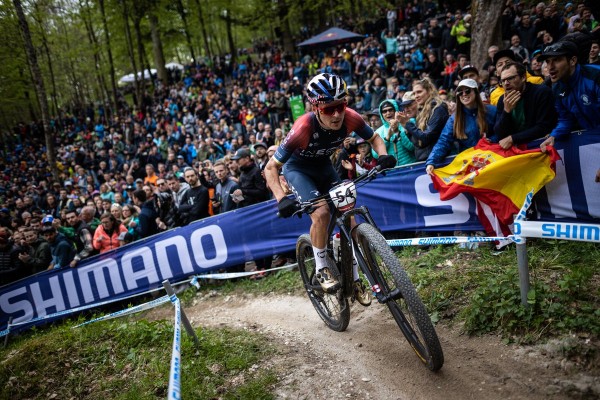 Pinarello prepares a mountain bike for Tom Pidcock and Pauline Ferrand-Prévot
The phenomenon of multidisciplinary cyclists, such as Pidcock, Van der Poel or Kata Blanka Vas, who are able to win in three different disciplines in the same year, is something that is very attractive for fans, for teams and above all for sponsors, who now see how their brands reach a much wider audience.
But sometimes it also puts certain bike manufacturers specialized in a very specific cycling niche in trouble. This has happened to Pinarello.
In recent years, the catalog of the Italian manufacturer was specialized in the most exclusive road cycling and with the arrival of Pidcock at INEOS Grenadier, they had to develop a bike for CX in record time.
With it the British rider won the last CX World Cup, and now Pinarello is facing the challenge of having a mountain bike ready with which Pidcock will revalidate his Olympic gold in Paris 2024, or before.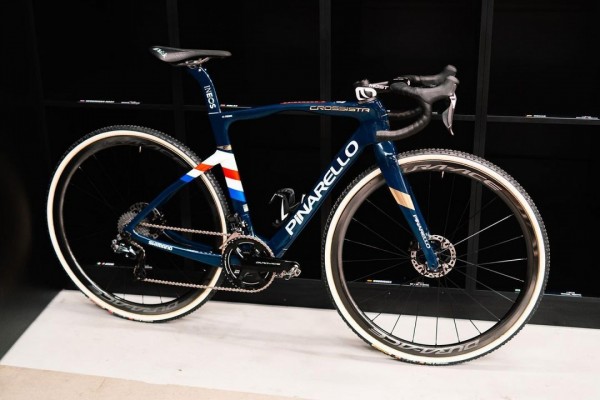 We could already sense that Pinarello was working on something like this, no brand should like that its star rider is winning races with a competitor's bike, (here you can see in detail the BMC with which Pidcock is competing in MTB) but the truth is that there was no official confirmation until now.
A Pinarello mountain bike to be launched before 2024 
Just before the Nove Mesto XCO World Cup, we heard Pidcock say that Pinarello was "maybe" developing a mountain bike for him, and now it's Fausto Pinarello himself who has confirmed it.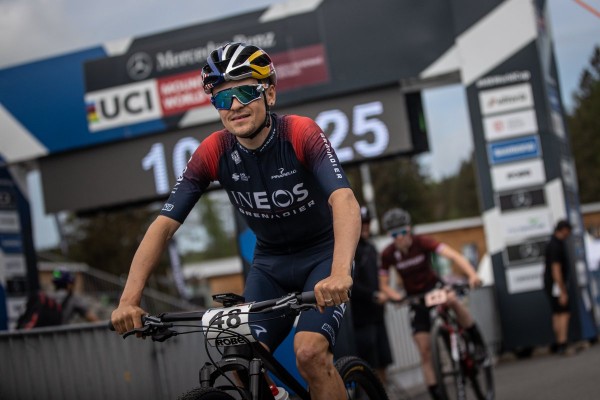 In a recent interview published on the Italian website tuttobiciweb.it, Fausto Pinarello stated that Tom Pidcock had already asked them for a mountain bike in order to compete in the last Olympic Games.
"Yes, before the 2020 Tokyo Olympics, but you can't develop a bike overnight. For sure in Paris 2024 he will have a Pinarello. I don't know if it will be ready for the 2023 season or if we will deliver it the week before the race, but that's the goal."
"Until now we didn't have a real tester to invest in, but with him and the team the course is set".
About the INEOS Grenadier team, there are rumors that it could set up a specific mountain bike structure with which it would be more present in the calendar. Fausto was also asked about this.
"I also heard this rumor and the one that says they want to expand with a women's team. We would like to, we are ready."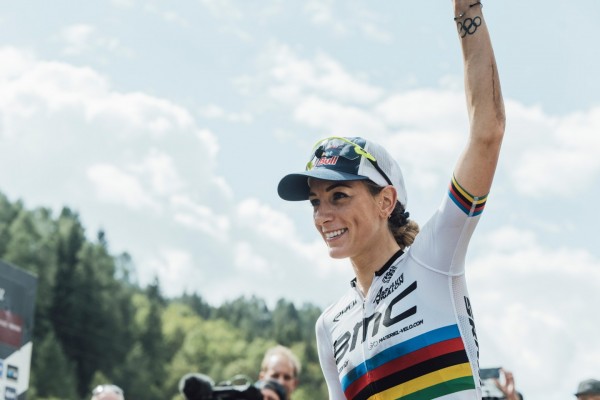 Pinarello is not new to MTB and could have been advancing its work
It is worth remembering that Pinarello is not new to MTB and in the past they have already produced hardtail and carbon full mountain bikes, such as the Dogma XC Full or the more recent Dogma XC 29 MTB, and we can even find an e-MTB for Enduro in their catalog. But Fausto himself recognizes that they abandoned that modality to focus on the road.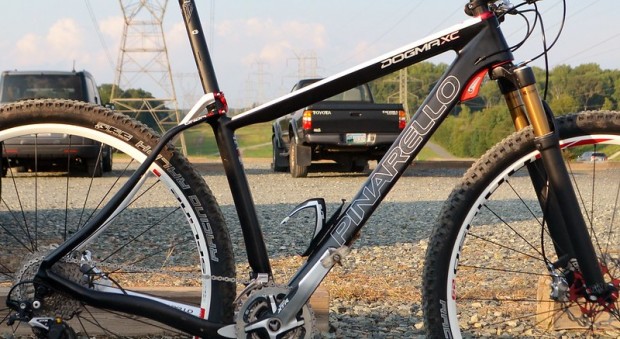 Now that they have taken up the project again, the goal is still to make their mountain bike model as unique and recognizable as possible. And we have a feeling that the SR Suntour electronic suspension system that Pidcock has been testing for the past year could be part of the new Pinarello.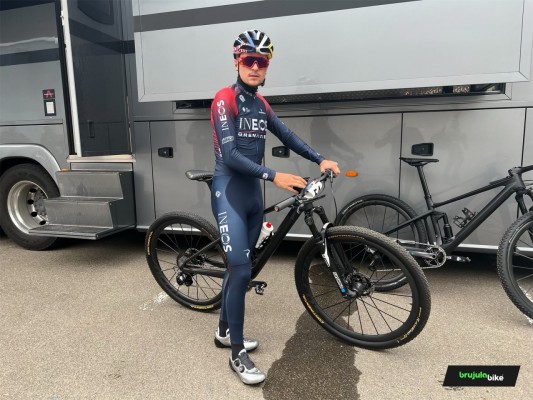 We already know that they are working on a bike that will be unveiled in a year's time at the earliest and the current trend suggests that electronic suspensions will be more widespread in XCO by then. So maybe this Suntour electronic system will be part of Pinarello's new mountain bike.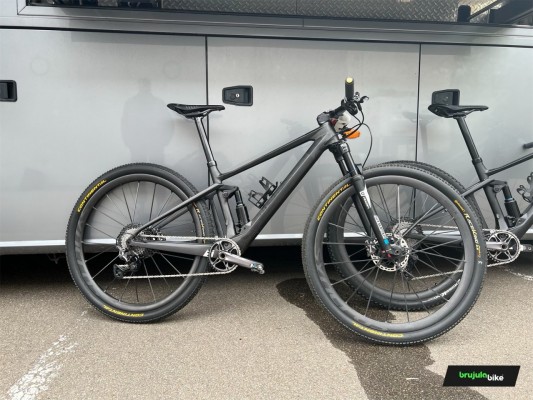 Pidcock's plans for this year and Paris 2024: winning in many different categories
You could say that Pidcock is rushing Pinarello, but the legendary bike manufacturer might be too keen for the British rider to have all its equipment available as soon as possible.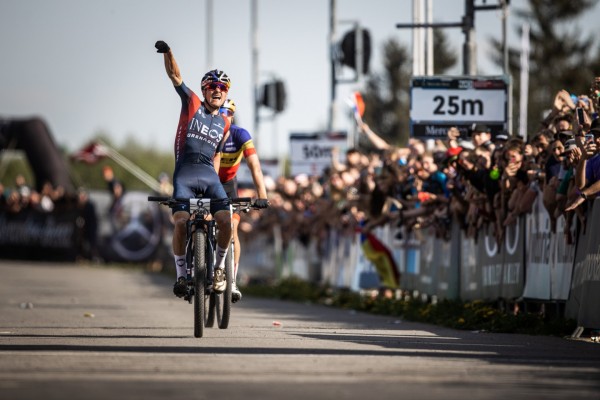 Pidcock has a medium-term plan, and for the Paris 2024 Olympic Games his goals are no less ambitious and he has already declared that he would like to fight for medals in mountain bike, road and time trial.
Any bike manufacturer would be willing to pay anything to compete for so many titles with a single rider, hence Pidcock's million-dollar renovation and the rush with which Pinarello is developing new bikes.