Nino Schurter tests the Scott Spark in the Bike Park
For most people entering a bike park with an XC mountain bike would mean going slowly and choosing routes with as few jumps as possible, but not for Nino Schurter.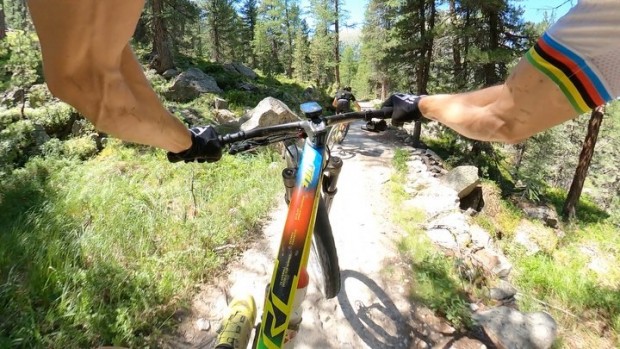 This is how fast N1NO goes down with Scott Spark through a bike park 
In this other video we can also see how Nino Schurter and Vital Albin show off their technique by going down a path full of roots and sharp curves where more than one of us would have to set foot on the ground several times.
Both videos are recorded with the new GoPro Hero9 Black and show that the new stabilisation system works really well.