Nino Schurter, the king of MTB XCO, celebrates his 34th birthday
Nino Schurter was born on May 13, 1986 in Tersnaus, Switzerland. Today he turns 34 years old and is the most successful mountain biker in the history of the XCO.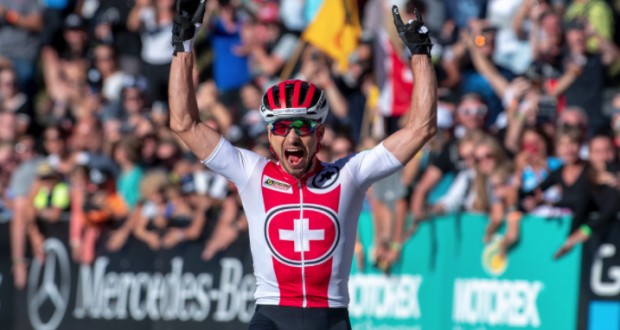 Nino Schurter is already a legend at 34
At 34 years of age, Nino Schurter is still the leading figure in the current XCO and has a trophy record that already establishes him as the best cyclist of all time in terms of world titles.
In the middle of a season that seemed to be decisive for Nino Schurter and which has been twisted by the Covid-19 pandemic, we are going to review some of the best achievements of this Swiss cyclist.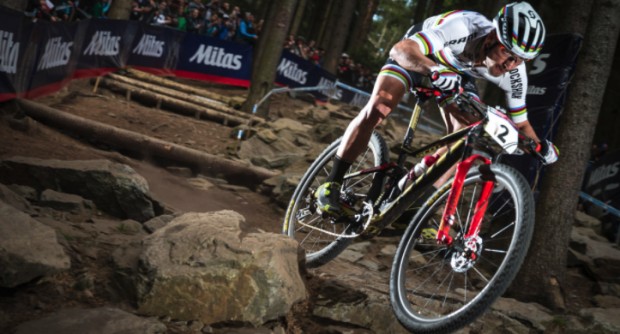 Nino is the third son of a family that inculcated in him a love for nature and from which his love for MTB came from his father and his two older brothers.
Since 2003 Schurter has been a member of the Scott team and in 2004 he already stood out by winning the Junior World Championship, from there his career has been full of successes.
In his career, Nino has had to deal with the difficult task of competing against the best in the history of the sport. He once had to compete with Julien Absalon, and in fact, he still has some achievements left to overcome Absalom in every aspect. Currently, it is Nino's competitors who face the best one in the history of this sport.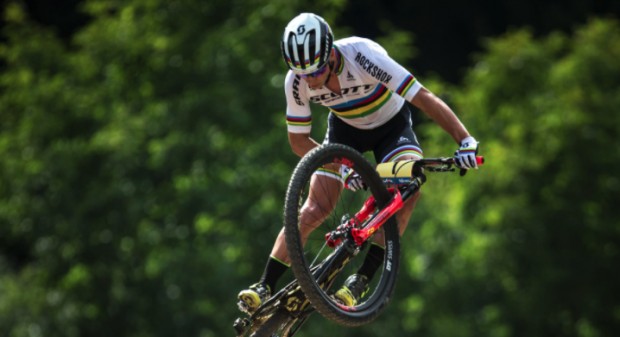 In a track record full of records, Nino Schurter has 8 world championships, 32 victories in World Cup events, an Olympic gold medal achieved in Rio, plus another bronze and silver medals. He has been 7 times champion of the general classification of the World Cup and has two victories in the Cape Epic, considered the most important stage race in the World.
With all this list of successes, the Frenchman Julien Absalon currently continues to hold the record in World Cup events won with 34 and is the biker who has more Olympic gold medals with 2. 
The 2020 season looked like it would be the definitive one for Schurter to secure the victories he needs to completely overtake Absalon, although that included winning the Tokyo Olympics against two of the toughest opponents he has ever faced in his career: his age and the impressive Mathieu Van der Poel.
Nino himself has declared that he is aware that he does not have the same spark as some years ago and he trains hard to compensate for this. We have already seen that this took its toll in 2019 with the appearance of the explosive World Cup Short Track events and the appearance of a rival as strong as Mathieu Van der Poel.
Let's hope that 2020 still gives us a break and we can enjoy seeing Nino Schurter in competition, otherwise we'll have to wait until 2021.