Emily Batty is testing a mysterious Trek prototype in Nove Mesto
The big MTB brands often use their professional teams to test new products and prototypes of their bikes. And that's exactly what the Trek Factory Racing is doing during the Nove Mesto World Cup, where we have seen Emily Batty with a very mysterious new full suspension mountain bike.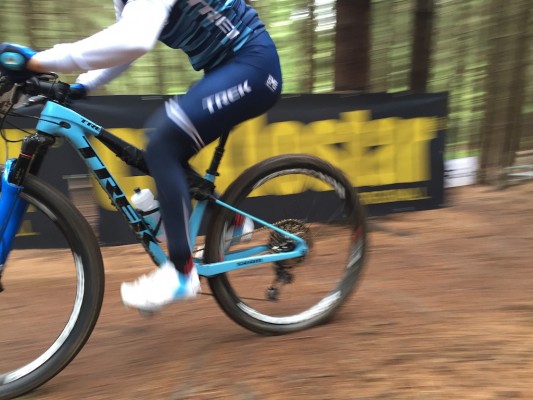 First images of a possible new full suspension Trek model
Since the last World Cup in Albstadt, there were rumors that something was being cooked on Trek. However, the Trek Factory Racing team was taking care so no image of this possible new bike came to light.
It was not until Emily Batty started training with the new prototype on the Nove Mesto circuit when we had the chance to see it, but with much of the rear triangle covered by some kind of black plastic.
At the moment, the only information we have is the one we can deduce from the images, but if you spend a while browsing the Internet you will see that many fans speculate with all kinds of features and there are many who agree that this new model could be called Trek Supercaliber . We will see.
What seems clear is that it is a full suspension bike by the progression of its seat stays and the shock absorber would be horizontal. A radical change with respect to the current Trek Topfuel of which today we know its version for 2020.
We are trying to "hunt" new images from which we can obtain more information, for now we can only wait.