The best attack of the World Cup 2019
During Nove Mesto's World Cup in 2019 we experienced one of those moments that have become part of mountain biking history, one of those attacks that mark the end of an era and the beginning of another.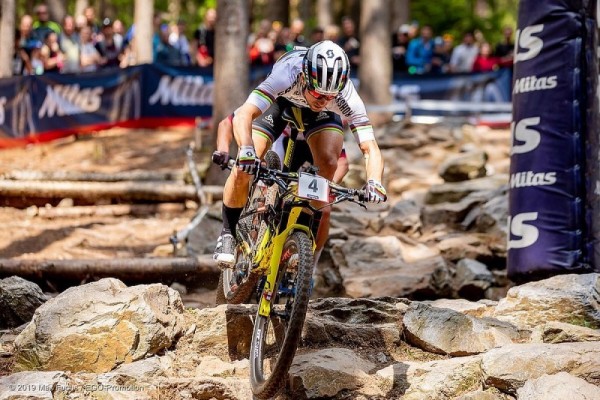 Van der Poel attacks Nino Schurter at Nove Mesto's World Cup 
After a first race in Albstadt that was a difficult one, Nino Schurter and Van der Poel arrived at the Nove Meso World Cup with a great desire to show who was the strongest of the moment. After 7 laps both were racing alone in the lead and we were all preparing to experience a sprint finish, it was then when Van der Poel threw a fulminant attack of almost 1 minute with which he left Schurter completely broken. Something that we hadn't seen in a long time and that is still giving a lot of talk.
What would have happened if Van der Poel had competed in all the events of the 2019 World Cup and even the World Championship? We hope that this year we can see more moments like that.