The Giant XTC ADVANCED SL 29 with which Leo Paez has won the XCM World Championship
The Colombian became a two-time world champion at the age of 38. He defended his title and swept aside his rivals in Turkey to repeat his rainbow. And he did it with his Giant XTC ADVANCED SL 29, a mountain bike that has been riding under his feet since March and which we will analyse in more detail.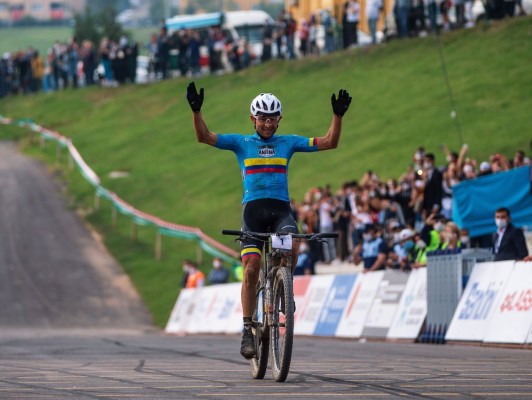 The Giant XTC ADVANCED SL 29 of the two-time World Champion Leo Páez
Many clueless people were surprised that Leo Páez was already driving a Giant XTC ADVANCED SL 29 that included a rainbow graphic. But, of course, the Colombian was already the reigning World Champion in Marathon and came with a mountain bike that Giant customized a few months ago and was going to be his weapon for this season while boasting that color range that only wears those who touch the top.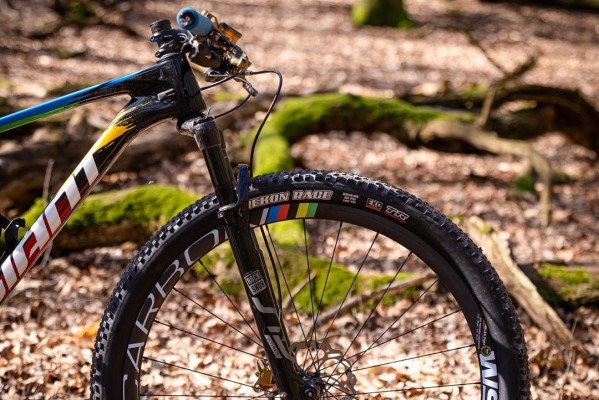 Leo Páez competed on the strange Turkish circuit in a lightweight Giant XTC ADVANCED SL 29. Páez, observing the route, opted for the hardtail. The track didn't have any technical parts that would require a full suspension mountain bike, so Giant gave him a Giant XTC ADVANCED SL 29 with front suspension only. All, in fact, opted for a similar version.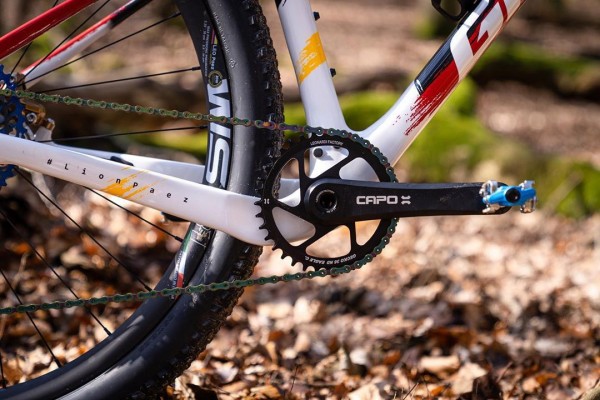 The frame of the Giant XTC ADVANCED SL 29 is manufactured under the tastes and decisions of Leo Páez, who participated in the assembly process. It includes the SRAM XX1 Eagle AXS drivetrain and that unique 100mm front suspension ended up being a RockShox SID Ultimate Carbon. This suspension includes the remote block, the famous TwistLoc.
Space Carbon wheels (as standard, this bike is equipped with the Giant XCR-0) and Maxxis rubbers.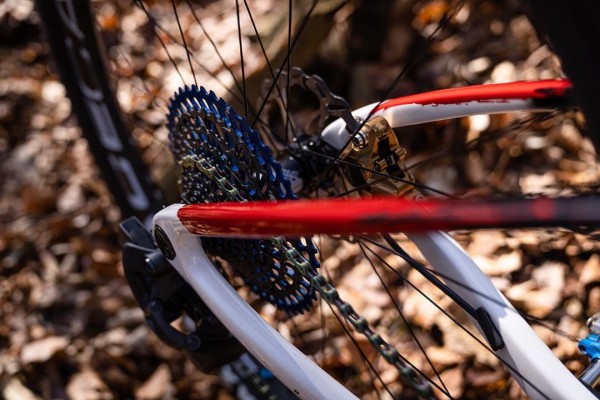 Giant XTC ADVANCED SL 29: Two-time World Champion
Not only did the Colombian cyclist repeat his title, but he also covered the brand with glory. The Giant XTC ADVANCED SL 29 was already a rainbow, as we have mentioned, but now it is a rainbow twice over. Perhaps in Giant they are thinking about how to design a double rainbow, and also thinking about where to make the statue to Leo Páez. The Colombian cyclist has not had an easy life but he has constantly surpassed himself.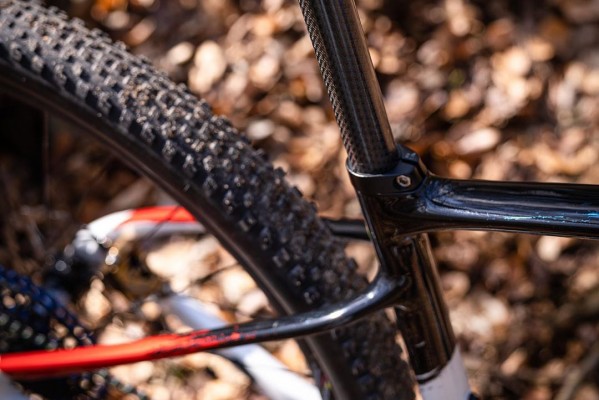 This season's Giant XTC ADVANCED SL 29 made slight improvements over its predecessors, as we said, especially in weight. Giant's motto is not to focus on weight, but on fun, and it seems that on the climbs of the Turkish Paez circuit he even got to have fun with his hardtail. A hashtag with his name, #LionPaez, signs the saddle tube in the sheaths, which in the lower part is set with Leonardi's Capo cranks, who thanked him for betting on them and not on the brand's own standard ones.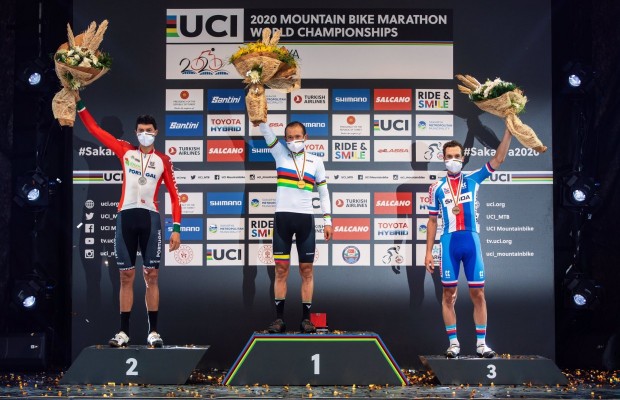 With the Colombian champion jersey and the more than 2 minutes over the second one, this Giant XTC ADVANCED SL 29 rainbow maybe went unnoticed. A great mountain bike for a cyclist who enters the history of the mountain bike marathon.