5 cyclists who marked the 2019 XCO season
With the cancellation of the World Cup in Lenzerheide, we are looking forward to the start of the XCO 2020 season, so to make the wait a little easier, let's take a look at the cyclists who were the stars of last season.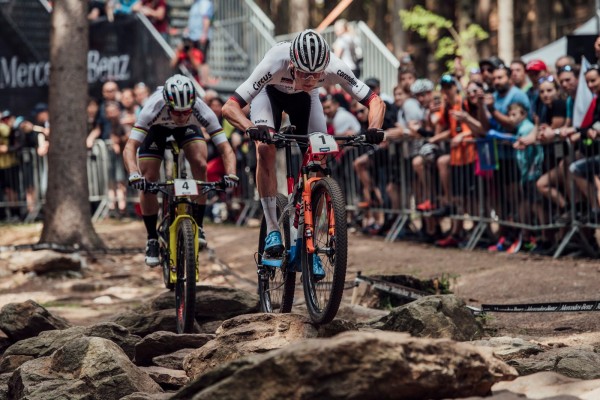 5 protagonists of the MTB XCO 2019
Making a list of 5 cyclists is a really complicated exercise of abstraction that forces us to leave out big names of the season, like Kate Courtney, Jolanda Neff or Henrique Avancini. So we hope to justify our choice well and not raise too much criticism.
1. Jenny Rissveds
The current Olympic champion has undoubtedly been one of the greatest joys of international mountain biking in 2019.
After a couple of seasons of virtual retirement from competition due to severe depression and eating disorders, the 25-year-old Swedish cyclist has shown us all that she is pure talent.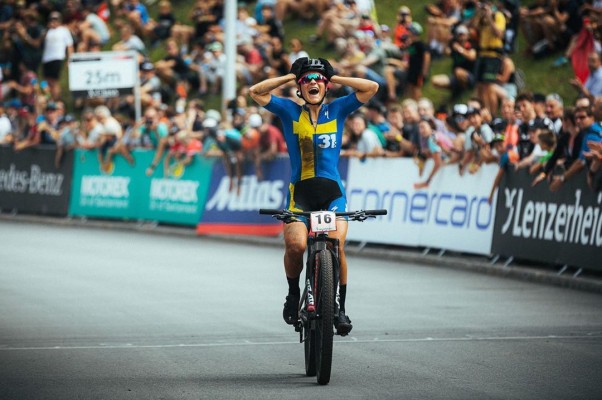 In just one year she has been able, with a huge effort, to return to the elite and win the Lenzerheide World Cup and the Snowshoe Short Track.
After her great performance at the World Cup in Vallnord, Jenny Rissveds said a sentence that has given a lot to think about this year: "Two years ago I didn't want to live anymore. Thank you."
2. Vlad Dascalu
Vlad Dascalu with the Brújula Bike Racing Team was one of the great revelations of 2019. Last season he won everything in the U-23 category and got into the Top 10 of the UCI XCO absolute ranking, something totally extraordinary.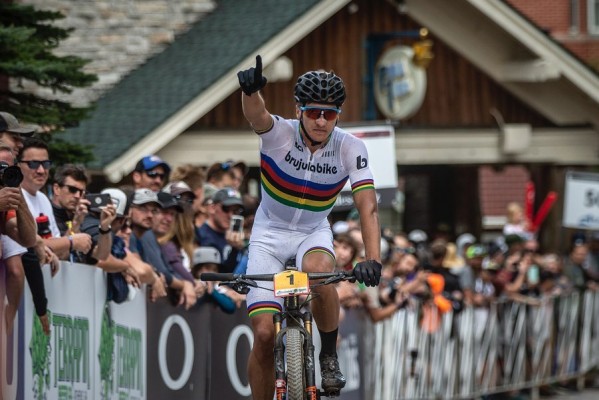 This young Romanian living in Spain was the absolute protagonist of the U-23 mountain bike and managed to win the European Championship, the general classification of the World Cup and the XCO World Championship.
Dascalu is pure talent and in 2019 he made sure that the entire elite category learned his name before facing them in 2020.
3. Pauline Ferrand-Prévot
Another of last year's big stars was France's Pauline Ferrand-Prévot, who proved herself capable of making a comeback when many were no longer counting on her.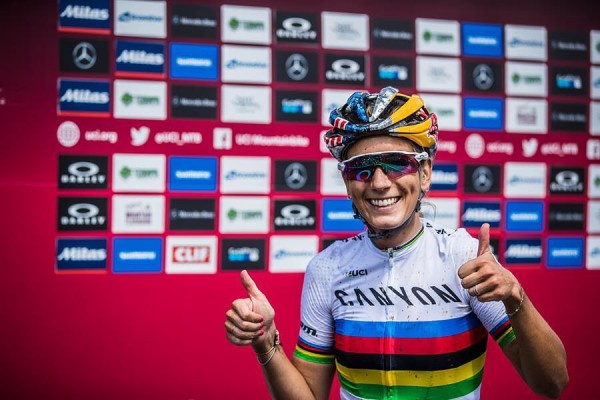 The Frenchwoman had a bad year in 2018 due to injuries and medical interventions. In 2019, without a great team behind her, she managed to win the XCO World Championship and the XCM World Championship.
Pauline Ferrand-Prévot is the best example of what can be achieved with perseverance and work, even when not many people trust you anymore.
4. Mathieu Van der Poel
We are looking at the world's cyclist of the year and obviously Mathieu Van der Poel should be on this list. His mountain bike season was very short and he came to it after winning the World Cyclocross Championship and surprising everyone with several victories during the road classics season. But it still marked the 2019 XCO MTB season as well.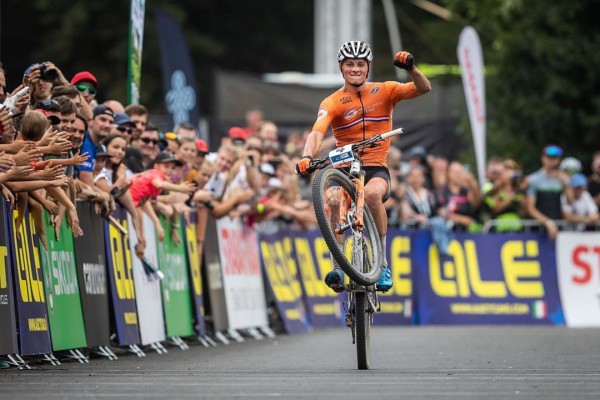 Van der Poel won the European Championship, Nove Mesto's World Cup, Val di Sole's World Cup and Lenzerheide's World Cup, as well as many other ShortTracks. But 2019 will be remembered for his lightning attacks, which on two occasions left Nino Schurter himself behind.
All the fans are asking the same question: What would have happened if Van der Poel had competed in the XCO World Championship? What would have happened if he had participated in all the World Cup races?
5. Nino Schurter
Nino Schurter has more and more opponents but he's still there. In 2019 he was again World Champion and won the overall classification of the World Cup.
He had a very difficult start of the season in which we saw him knocked out several times by the cold and mud, and in general he had to fight hard for everything he achieved last year. He was not seen to win as easy as he did a couple of seasons ago and maybe that is what makes his figure bigger.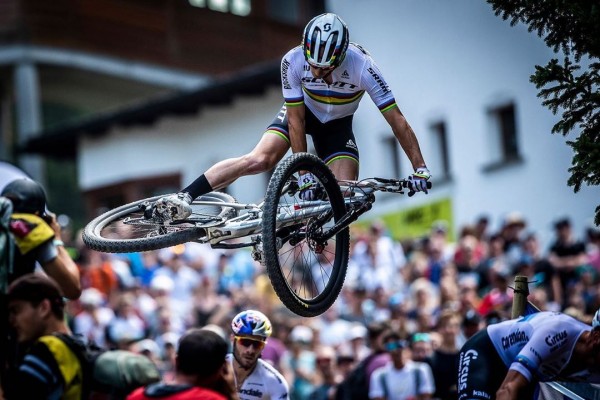 When he no longer had anything to prove and everything had turned against him, we saw a human Nino Schurter, trying his best to overcome his weaknesses and being very humble.
Faced with Van der Poel's extraordinary form in 2019, we heard Nino Schurter say: "There's no shame in being second to a talent like this (Van der Poel)".
As if it were a TV show, the 2019 season left many open questions that we wanted to solve in 2020, but for now we will have to keep waiting.
What do you think? Have we left out any protagonists that should appear? We read you on our social networks!