Daysaver, a multi-tool of only 45g
Multi-tools are one of the great advances we have had in cycling, but they arrived in our world years ago and it is time to start asking them to weigh a little less. This is the concept they have followed to develop the Daysaver, a multi-tool weighing just 45 grams.
Daysaver, nine tools in only 45 grams
In Daysaver they have developed a professional and high quality multitool along with PB Swiss Tools, but it is not the multitool that we could all imagine, but one with which they have tried to solve the common problems that are currently attributed to this type of tool: weight, volume and functionality.
Looking like a simple allen key, the Daysaver holds up to 9 different tools in just 45 grams, and with its quality you don't have to worry because it has a lifetime guarantee.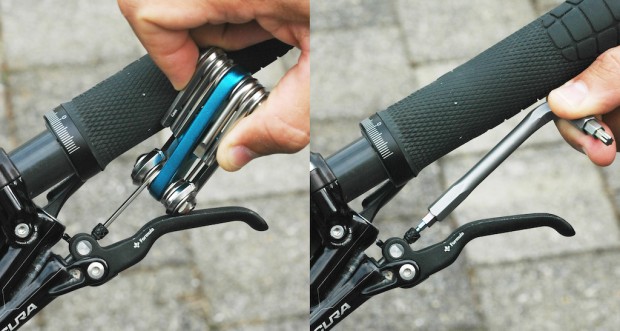 The design of this multi-tool ensures that one of the most important problems of most current models, accessibility, is solved. In some models we have many options but when it comes down to it, they can't be used because we can't reach the screw. With the Daysaver that problem disappears completely.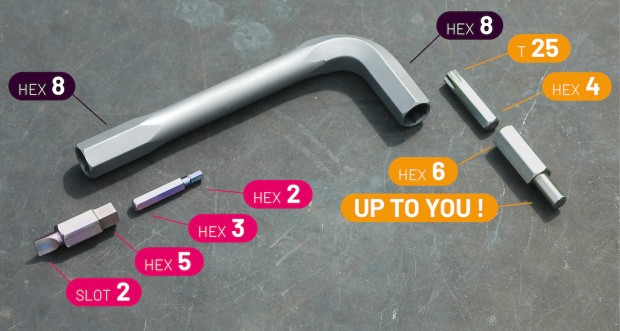 The Daysaver has two hollow points where you can exchange 4 heads containing 2, 3, 4, 5, 6 and 8 allen keys, a flat screwdriver and a torx 25 key. The tools you are most likely to need on any given day.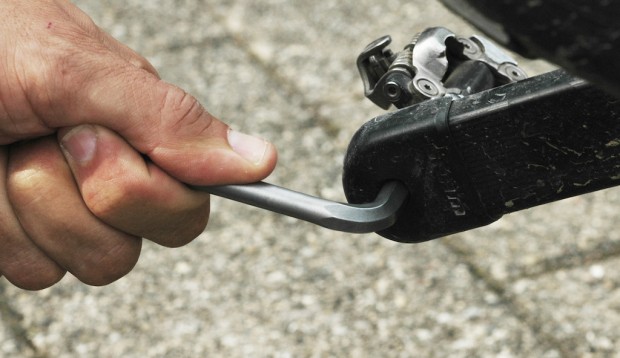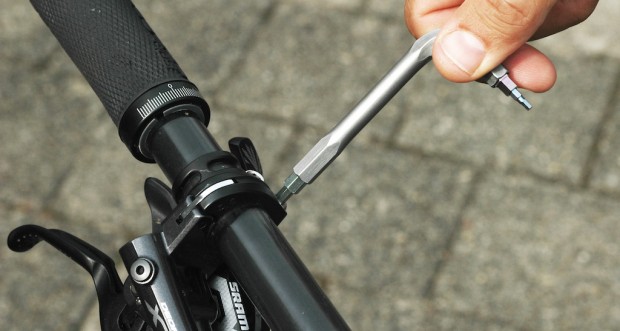 Thanks to its shape, we will be able to apply more or less pressure depending on the need we have without worrying that it will end up bending. The Daysaver is 100% Swiss made and its quality standards are clearly above average, just remember that it comes with a lifetime guarantee.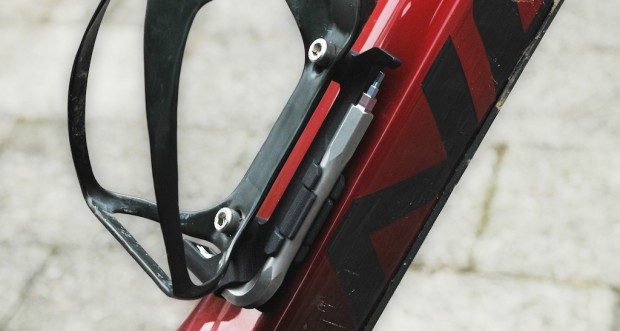 This multitool is so small and compact that it can be carried in any pocket, but still has its own adapter for carrying it next to the bottle cage.
The Daysaver, although still in the production phase, has already been approved by some professional cyclists such as the Swiss Mathias Fluckiger, and can now be purchased at Kickstarter for a price of 66 € or 92 € together with the tool holder.