The importance of wearing cycling gloves in summer
Although there is now some debate about why many professionals prefer not to wear them, it is good to remember that gloves came as a protective element to cycling long before helmets did. Here we provide you with some objective reasons about the importance of wearing long gloves in summer for mountain biking.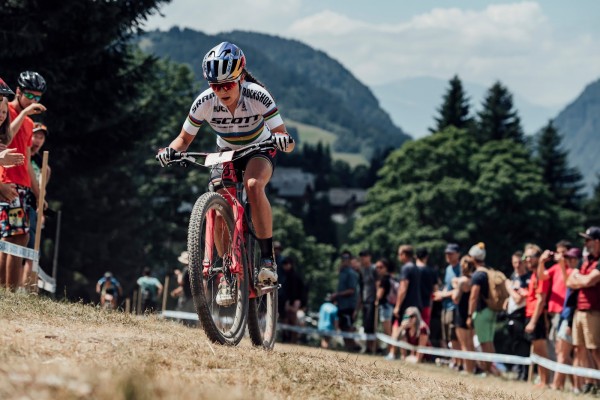 Why it's a good idea to wear cycling gloves in summer
With the arrival of the heat, it is necessary to adapt the clothing for our mountain bike trips, but that should not mean not wearing gloves or short gloves. In the 90's it was very common to see cyclists with short gloves practicing mountain biking but that fashion has passed years ago and now it is difficult to find that type of gloves in the MTB catalogue of any brand.
Thanks to the evolution of fabrics, mountain bike gloves for summer are highly breathable and resistant. So even if they are long, the warmth they provide is minimal compared to the protection and benefits they offer.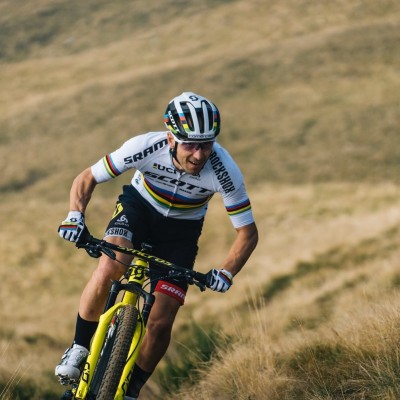 It's just the heat and excessive sweating of the hands in summer one of the main reasons for wearing them. Because with them we will never lose the feel of driving and braking no matter how wet our fingers may be.
Unfortunately, falls on mountain bikes are much more common than on the road, and in summer they happen just like in winter. In addition, our hands are usually the first thing we put on when trying to stop the impact on the ground. So a long glove is the best insurance to protect your palms.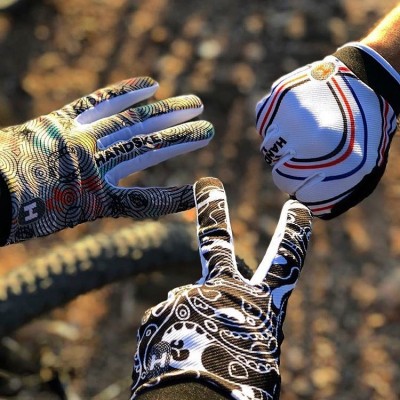 In mountain biking, the hands are very exposed to scratches and impacts with the vegetation when we ride fast through narrow paths or between wooded areas, and in summer that vegetation is usually dry and full of thorns. So it does not seem a good idea to ride with bare hands or short gloves.
Summarizing:
Summer gloves are highly transpirable and barely accumulate any heat
Prevent us from losing our touch with sweat
The falls in summer are just as common as in winter
In summer there is more vegetation with thorns that we can avoid with gloves
We suppose that most of you had plenty of reasons to keep wearing long gloves even in summer, but for those who don't wear them yet, we'll tell you to try them as there are many models and prices.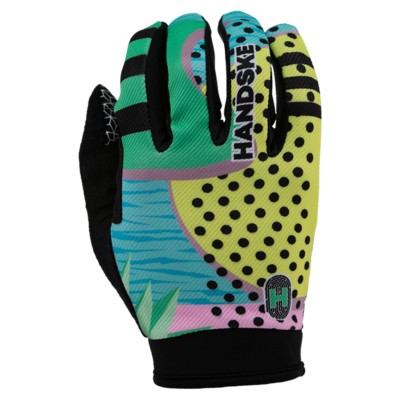 Handske gloves  
The best thing would be to have at least one model for winter and another for summer since it is not an excessively expensive complement and it is also one of the elements that can transmit more personality along with the socks.