Tadej Pogacar's Colnago V3Rs
Obviously, he didn't win because of the bike, but he did win with the bike, so the bicycle deserves its place too. Tadej Pogacar's Colnago V3Rs touched the sky over Paris. The Italian brand became the current winner of the Tour de France by teaming up with the Slovenian.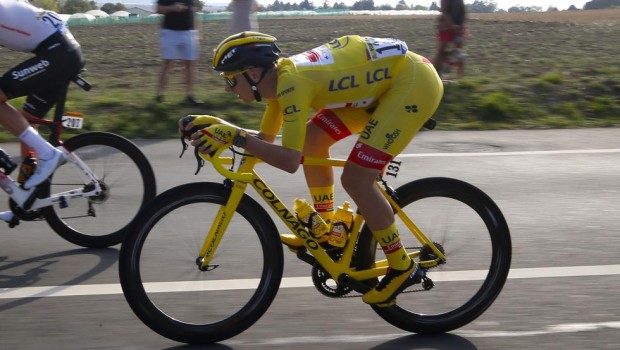 Tadej Pogacar's Colnago V3R
They'll be working hard at Colnago to see how they exploit the success they've just achieved. They're also sure to be celebrating Tadej Pogacar's Tour de France 2020 victory on a Colnago V3R. But there's no time for pauses, and the Italians will be pondering a surprise success.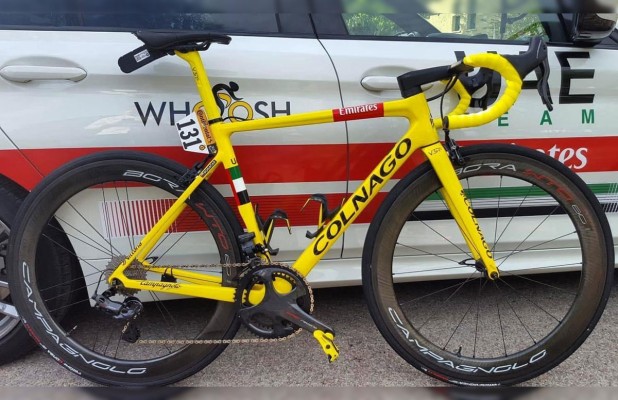 Surprised because Pogacar was a candidate to play a big role in this Tour. In fact, when he won a couple of stages nobody was shocked because the young Slovenian cyclist has been doing very well in recent years. But perhaps victory was too much to dream about. However, dreaming is free.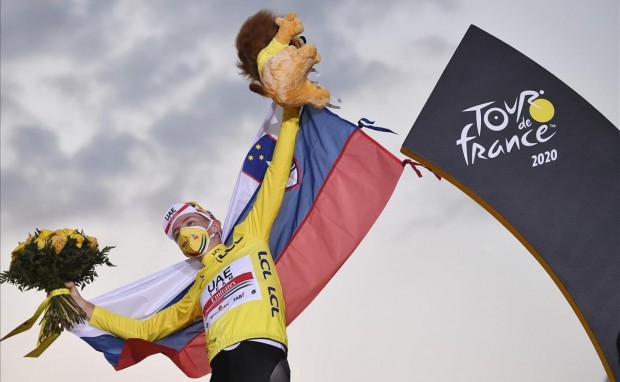 Pogacar has dreamt and made that dream come true on a Colnago V3Rs. The brand's founder, Italian Ernesto Colnago, can now die in peace. At 88, the son of farmers near Milan, Colnago's founder has succeeded in putting his Colnago V3Rs on the cutting edge of cycling.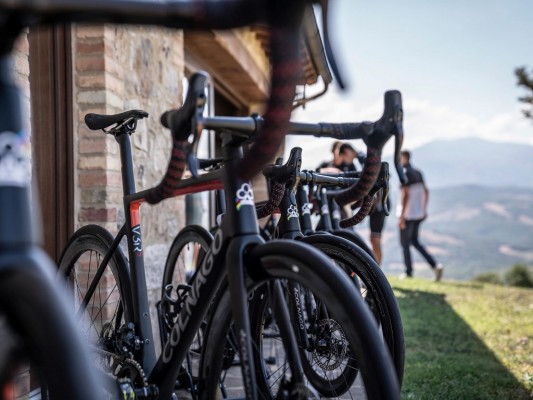 The Colnago V3Rs is a great bike, all things considered. The UAE team uses it because it's well constructed. And that factory had made a yellow frame for the Colnago V3Rs, just in case, because you never know when you're going to win a Tour de France.
And it was on this 2020 Tour de France that the Colnago V3Rs flew. A pure carbon monocoque frame with very good aerodynamics, no fuss but well crafted and the result of more than half a century's experience. The successor to the Colnago V1R and V2R is a little lighter, however, and features Italian technology, of course: Campagnolo Super Record EPS and Bora Ultra Two 60 wheels with Vittoria tyres. Completely Italian.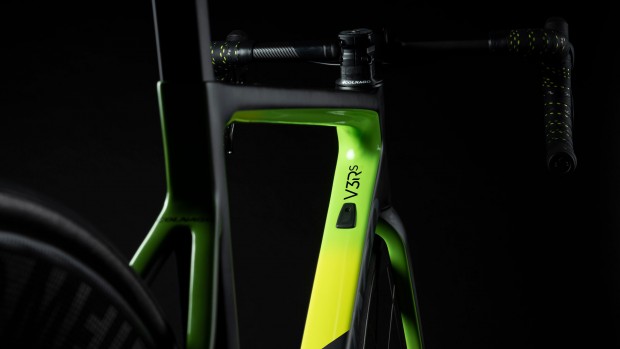 Colnago V3Rs price and availability
There is no online sale of the Colnago V3Rs, but they are priced at around 9000€. When we reviewed the best bikes from the 2020 Tour de France before it started, we included it. We were hoping, admittedly, to see it up there, even winning some stages with it, but perhaps we hadn't seen it in yellow. Now we have.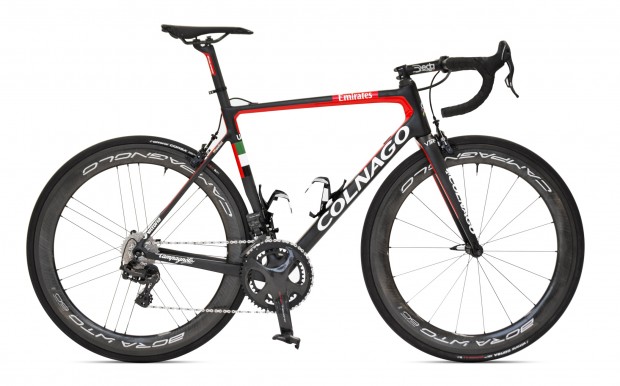 The Colnago V3Rs mounted on Campagnolo is available only from official retailers or through distributors in your country. In Slovenia, it is sure to sell well this season.