How to carry children on a bicycle? Not all popular methods are legal
As cycling fans, we like to share our passion for riding with our children as soon as possible. But sometimes the speed of buying a system that allows us to carry them with us on the bike can lead to serious mistakes that compromise the safety of children. Let's see which methods are allowed in Spain and which are not.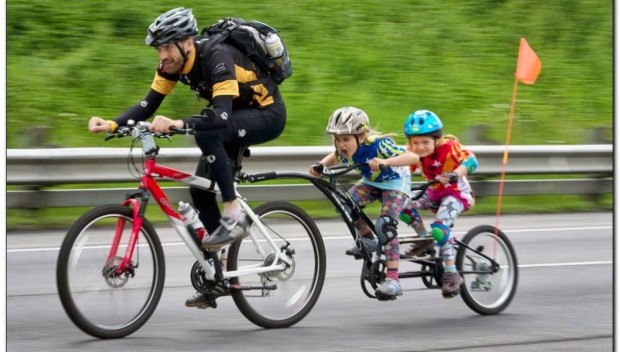 Is it legal to carry a child on a bicycle? Trailer, stroller or trail-gator?
Before deciding how to carry children on a parent's bike, it is essential to know what the law says in each country. Contrary to what many people think, because they have seen it in other European countries, in Spain it is forbidden to take children on bicycle trailers or with the well known "trail-gator" accessory (tandem bar for towing a child's bike). It is not legal and it is forbidden to use them on interurban roads and on most urban roads (it depends on the ordinance of each city).
In Spain it is forbidden to carry children in bicycle trailers or even in the well-known "trail-gator"
It is necessary to emphasize this issue because on the Internet there are a large number of websites specializing in children that overlook this fact when recommending bicycle trailers for children, the current reality is that they are not legal.
Spain does not follow the same European law in this regard and is governed by Article 12.4 of the General Traffic Regulations, which states
Motorcycles, three-wheeled vehicles, mopeds and cycles and bicycles may tow a trailer or semi-trailer, provided that they do not exceed 50 percent of the unladen mass of the towing vehicle and the following conditions are met:
a) Circulation should be by day and in conditions that do not reduce visibility.
b) That the speed under these conditions is reduced by 10 percent with respect to the generic speeds established for these vehicles in Article 48.
(c) Under no circumstances should they transport persons in the towed vehicle.
In urban traffic, the corresponding ordinances will apply.
Requirements for carrying a child on a bicycle
With the exception of children's trailers, we can summarize that in Spain only children can be transported by bicycle in an approved seat. But they must also meet other requirements.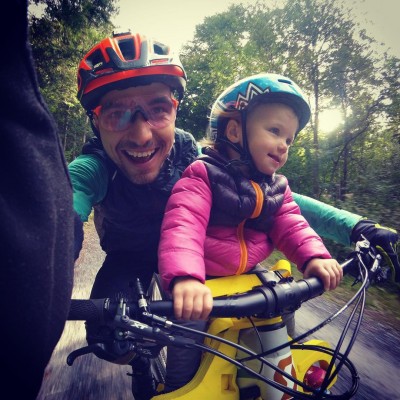 The child must weigh between a minimum of 9 kg and a maximum of 22 kg
The child must be less than 7 years old
The child must wear a helmet
The driver of the bicycle must be of legal age
Only one chair can go with a child per bike, no 2 children can be carried on the same bike
Installation of the chair can be done at the front (handlebars) or rear (saddle) of the bicycle
The chair must be homologated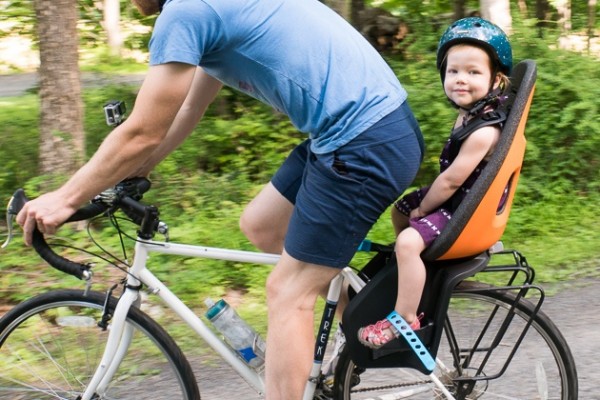 As you can see the legislation in Spain is a little more restrictive than in other European countries, but it is essential to know it before buying any of these components. As with the controversial law on flashing lights, it would not be unreasonable to think that the law could change so that bicycle transport remains more accessible, but for the moment this is what applies.