7 changes in XCO MTB that have revolutionised the discipline
XCO mountain bikes have changed a lot. Although it may not seem like it when you look at a bike from 2022 or 2023, if you look back just a decade, you'll see that XCO has undergone an incredible revolution. Here are seven facts that corroborate this.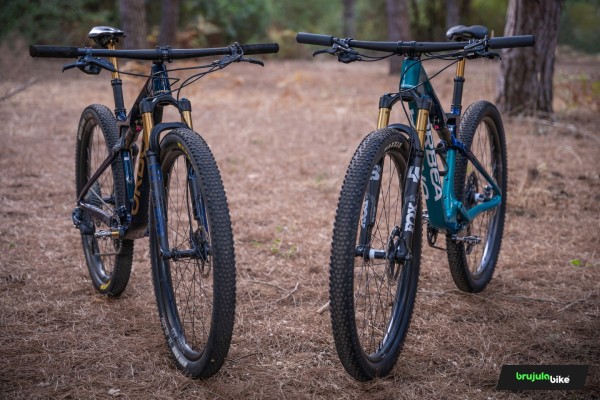 The revolution of XCO
Mountain biking is a constant test tube. In XCO, moreover, the innovations have not stopped for a moment. It's not unusual to see brands presenting new mountain bikes with slight changes or improvements year after year. Sometimes they seem so subtle that we even doubt the improvement, but if we take a longer analysis, a look back in time, we will see how XCO has evolved and what those major changes have been.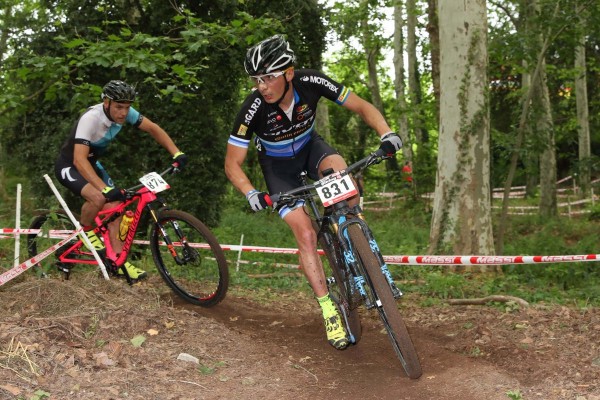 Because with the perspective of the season it is impossible to appreciate these big changes. And there are many of them. And no, we are not referring to the changes in equipment on the part of the riders, which is also something new, but to the profound changes that an XCO mountain bike has undergone in the last decade. Cross-country is not what it used to be. Fortunately.
7 changes in XCO mountain bikes
We recently brought you the keys to the new Orbea Oiz 2023 and how it had changed with respect to its previous version. And its discreet aesthetic change does not do justice to the advances it presents.
This is exactly what has been happening in XCO and mountain biking in general. The industry is on a trend that allows us to see small changes as big future developments. Today we look at 7 of those big changes that we have seen take hold over time.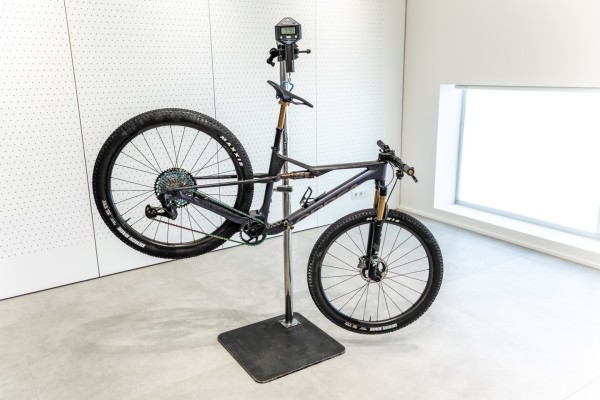 Wheel size
Surely it's the first one you've thought of. Indeed, 29" wheels are such a reality that some young cyclists might think that this has always been the case. But it hasn't. There was an intense debate about keeping 27.5" wheels or switching to 29" wheels. In that merciless war, the latter won and today they are overwhelming because they have been imposed without any doubt.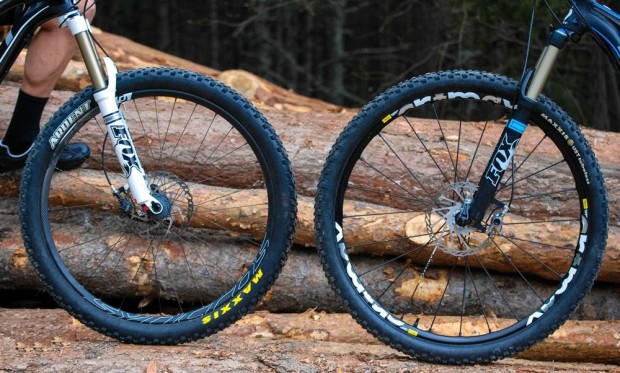 At the beginning, however, the debate was admitted. Especially because many brands adapted 29" wheels to previously designed frames, which meant that their geometries were not designed for such big wheels. But, little by little, geometries have been adjusted and today everything is 29".
It means more traction and more stability, so in a context where technique has taken over in elite XCO, mountain bike control and 29" wheels reign supreme.
Tyres and contact surface
The tyres, of course, have also gone hand in hand with the wheels. But not only in terms of diameter, also in terms of width.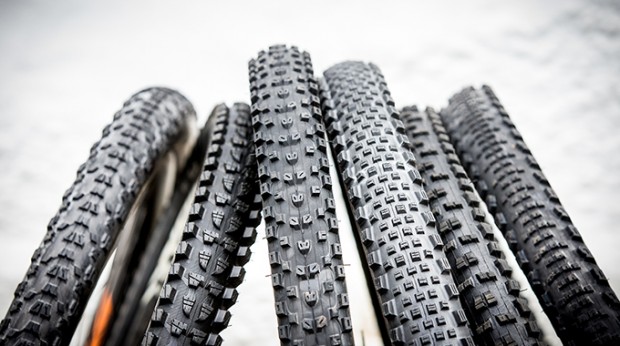 There was a lot of debate, because ten years ago tyres were much narrower. Obviously, far from the width of a road bike, but it was thought that the narrower the tyre, the faster the mountain bike would go. Something similar also happened on the road.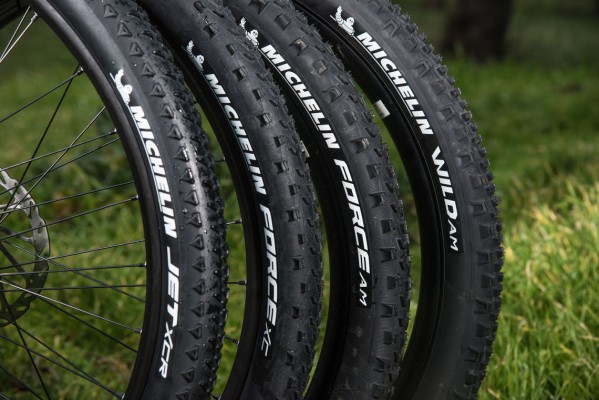 But, big mistake, the relationship is not so directly proportional. Yes, wider meant slightly more weight, but also more stability and grip. However, it did not mean less speed. So in this decision of more weight but more stability, stability won out in a context where the risk of mountain bike tracks was increasing dramatically. That's why today, wider 2.3" and 2.4" tyres are the norm.
Magic seatposts
Rigid seatposts are still the most popular outside the pro circuit, but it's only a matter of time before they spread to the amateur circuit. Because at the elite level, dropper seatposts have won that other battle.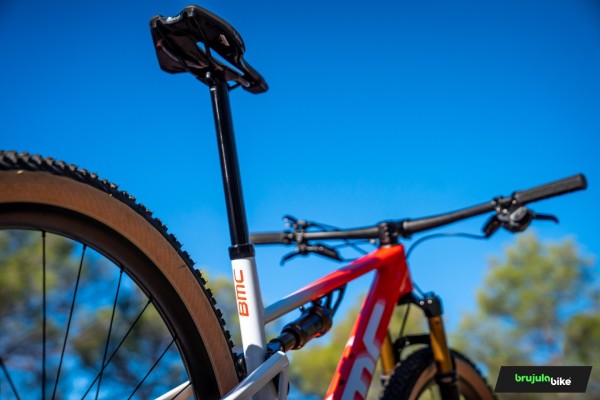 What at first was seen as a sign of weakness has turned out to be just a prejudice. A dropper seatpost provides much more safety when descending, more control of the weight distribution and the possibility to move much better and rebalance the weights backwards. That counterweight can mean a crash or a save.
That's why the dropper seatpost was another winner. Seen logically, it made sense right out of the box.
The cadence of the single chainring
There was a similar debate about chainrings to the one about wheel size. But on the basis of the evidence, the single chainring has swept away everything in its path and no longer admits of debate.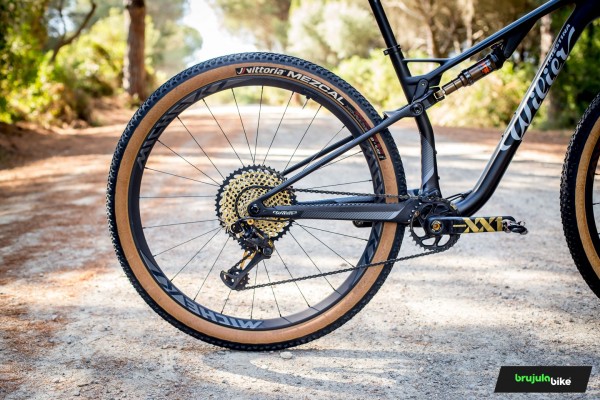 There were doubts about the efficiency range. Obviously, a dual chainring offers more ranges, but not more range. Let's explain: it offers more margins between sprocket and sprocket, by having a dual chainring that makes them vary. But it does not mean more range, because in reality many of those sprockets, on different chainrings, are overlapping in terms of cadence and power. The single chainring was imposed for this reason and for another fundamental factor: less risk of breakdowns, simplicity and less weight.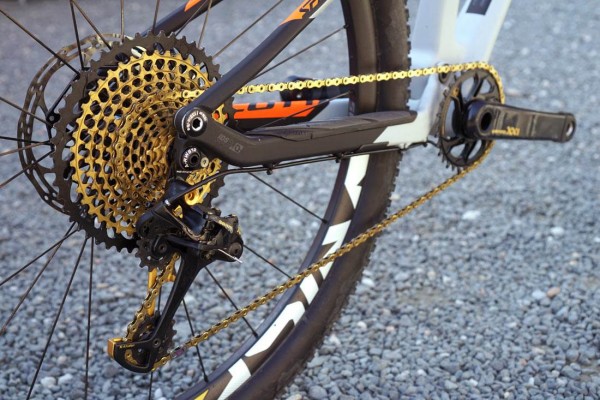 Obviously, risk avoidance is a plus in XCO. The single chainring, with the development of giant sprockets of more than 50 teeth, is much better in the comparison and has also freed up space around the derailleur chainring which has allowed the development of brilliant rear suspensions.
Geometry and control
As we said at the beginning regarding the wheels: the change in geometry was necessary for this reason and because the professional circuit has become more and more technical. For this same reason, the geometries of the XCO mountain bikes have also had to be adapted.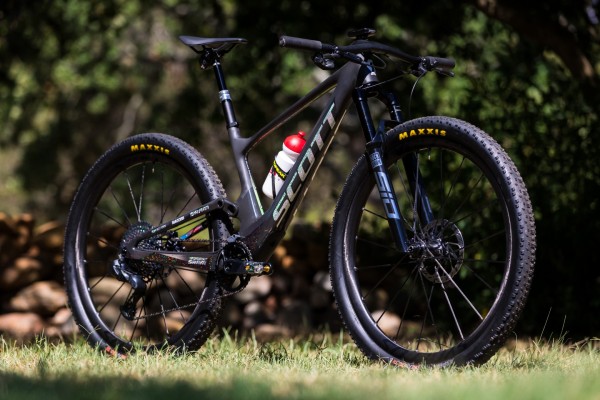 Today, control is a priority, as well as that technique we say, and stability. All this without losing manoeuvrability. And this has been done by reducing the degree of the head tube and increasing the degree of the seat tube. That's why today we are around 67 degrees for the head tube and around 75 degrees for the seatpost, to build more relaxed, less aggressive, but more reliable mountain bikes. It has been a tremendous change because it has greatly affected the aesthetics and the profile of the bikes.
Infinite handlebars
To control all that, those wheels, those geometries, those XCO mountain bikes, the handlebars have also become much longer. At least, they are now always longer than 700 millimetres, something unthinkable a decade ago.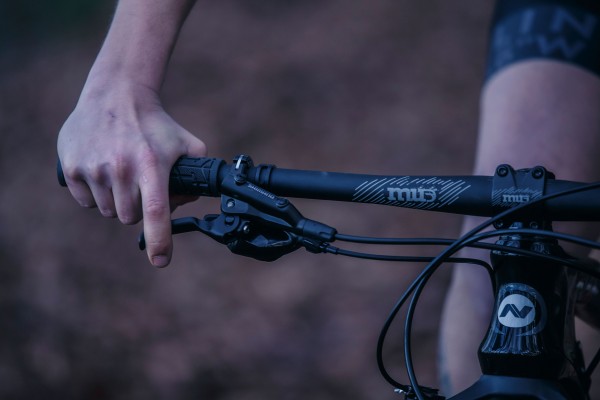 They have changed their extension and shape, allowing more flexed positions on the bike, where the arms work harder but absorb irregularities and control the flow of the bike. The handlebars have been that necessary small change.
Suspension, the great revolution
But if anything has changed on a mountain bike for XCO, it's the suspension. The design, the travel, the control, the lockout, the rebound, the pivot and the technologies have changed. Nothing will ever be the same again. The current XCO suspensions do retain a small dispute between 100 and 120 millimetres, but that slight difference will eventually become clearer. For the time being, these are two very valid routes for XCO in duals, both front and rear, and it will depend on the circuit in question.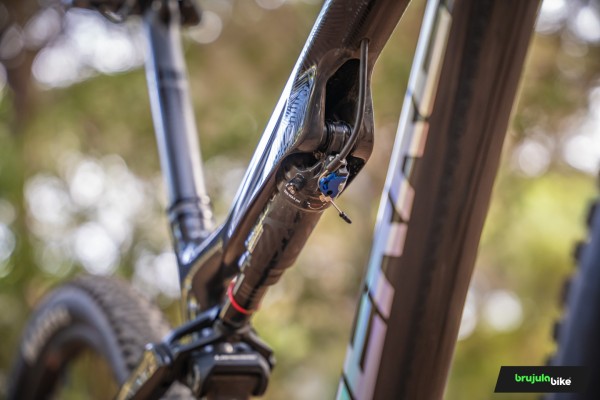 What is clear is that the response has improved tremendously. Nowadays, big data makes it possible to know which configuration is best to ensure that traction is also the best at all times. Small changes mean big improvements. As for the block, it has also changed and improved. Electric locking has been a revolution, and systems like Twinloc an impressive improvement. Suddenly, one suspension can be three suspensions with a couple of clicks.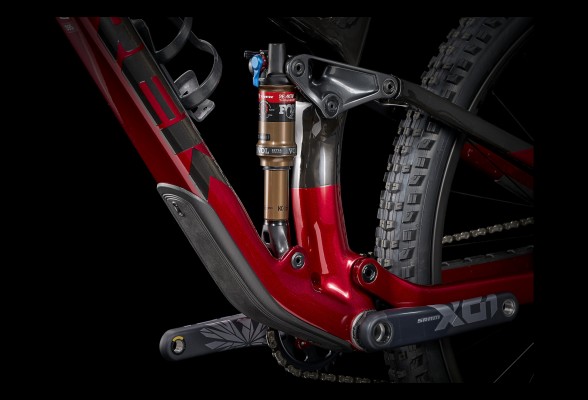 Specialized's Brain, especially the latest improved version, has also taken another step towards the suspension of the future: locking on hard terrain and unlocking on first impact when entering broken terrain.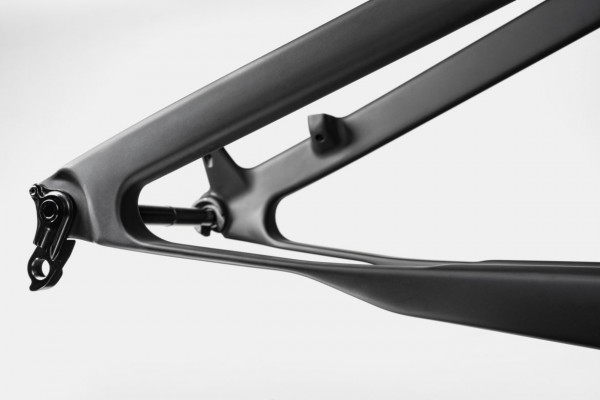 And the high pivot on the rear shock is undoubtedly becoming the norm on many mountain bikes for 2022. Yes, more enduro, but also with XCO profiles. We'll see what happens.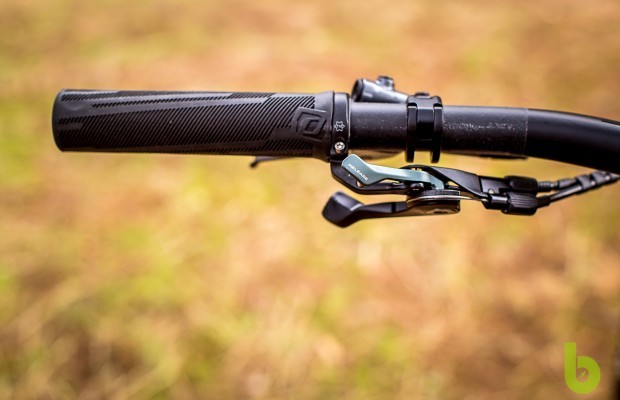 Obviously, there are a lot of changes going on. We remember the integrated rear shock (remember that Scott spent a lot of money acquiring Bold for this), or Cannondale's FlexPivot, which uses carbon to increase the rear suspension. We'll see how it all turns out, but these are the small steps we mentioned at the beginning, which in another 10 years' time will make us understand where the future of XCO mountain bikes is heading. We hope to be there to tell you about it then.