What has changed in the Orbea Oiz 2023, we analyse it face to face with its previous version
The new Orbea Oiz 2023 has been presented as the fastest XC mountain bike ever developed by the brand, but its aesthetics, with very similar lines to the previous version, can mask all the new features it includes. So here we bring you face to face the Oiz 2023 vs its previous version to see what has changed in this new model.
In this complete article you can consult all the prices and details of an Orbea Oiz that arrives on the market from 2799€ for its entry-level model and that is once again expected to become a best-seller.
Orbea Oiz 2023 vs. Orbea Oiz 2022
As we say, the Oiz 2023 maintains a recognisable silhouette, but the paradigm shift has been great and has led to a multitude of modifications to meet the objective. The paradigm we are talking about is that now it comes with 120 mm front and rear as the only option, and the aim was to provide it with these new capabilities while maintaining its stiffness and lightness.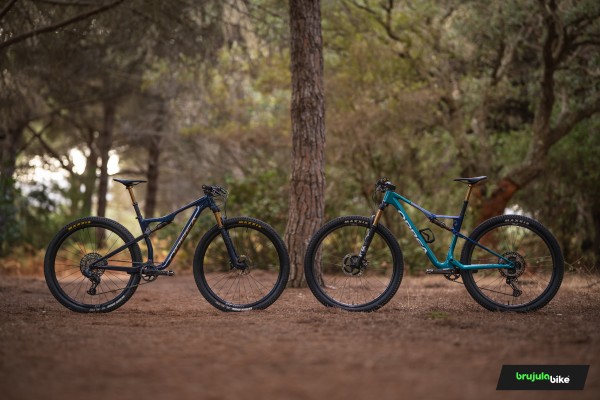 There have been a multitude of small improvements spread across the whole set-up as Orbea has managed to develop this new concept, but we could say that geometry and frame design were at the heart of the project.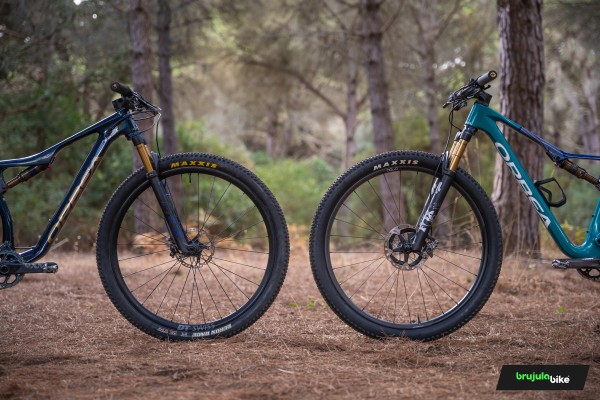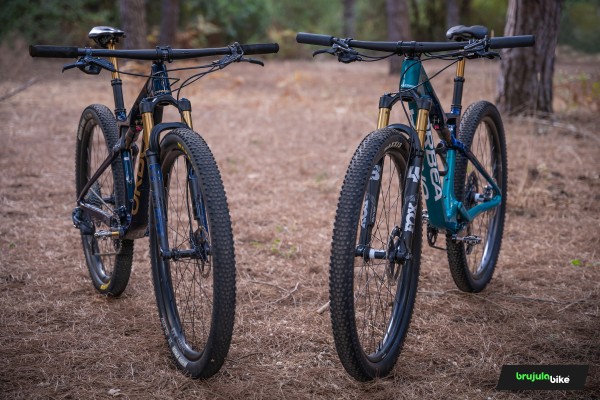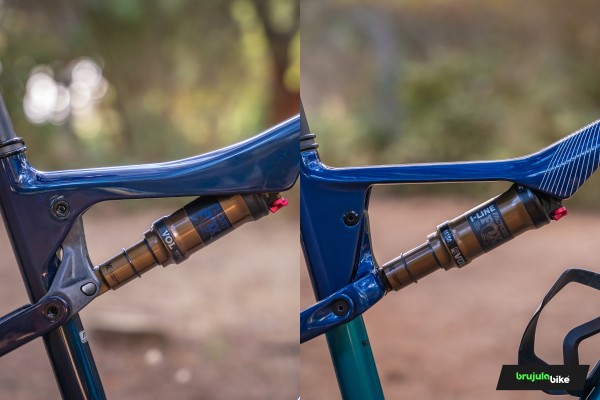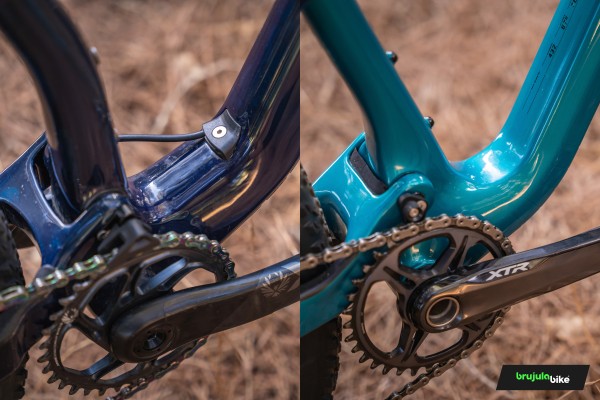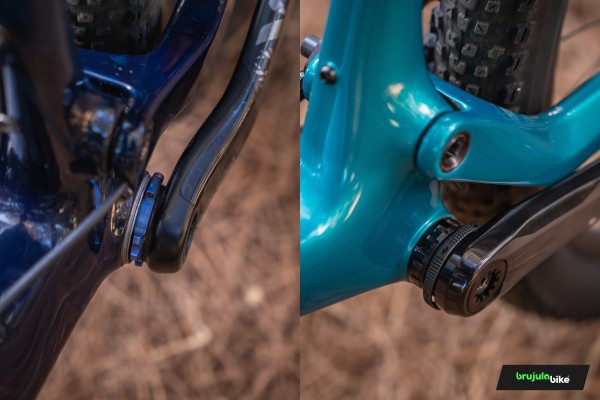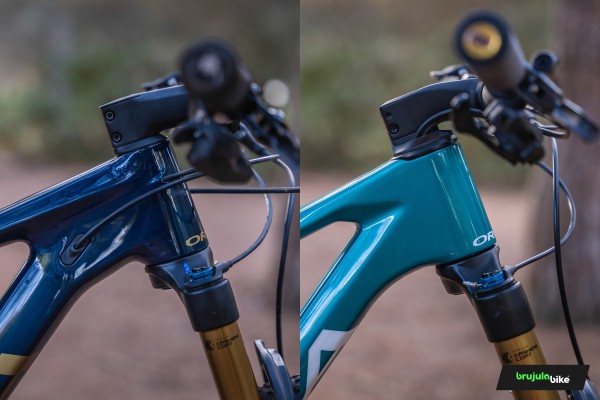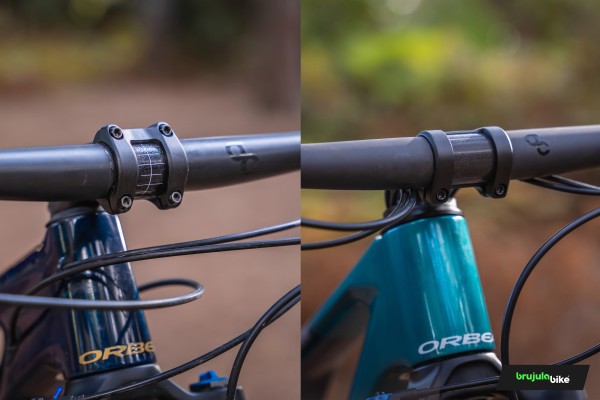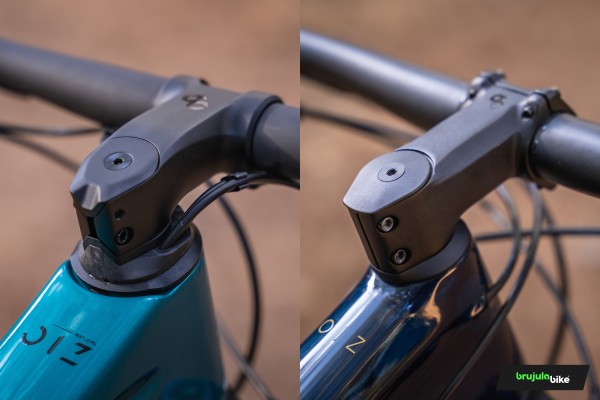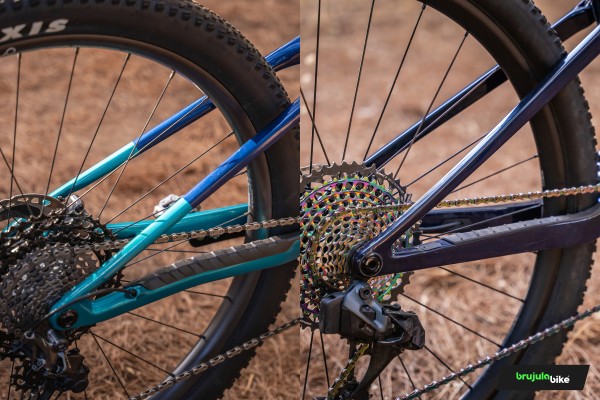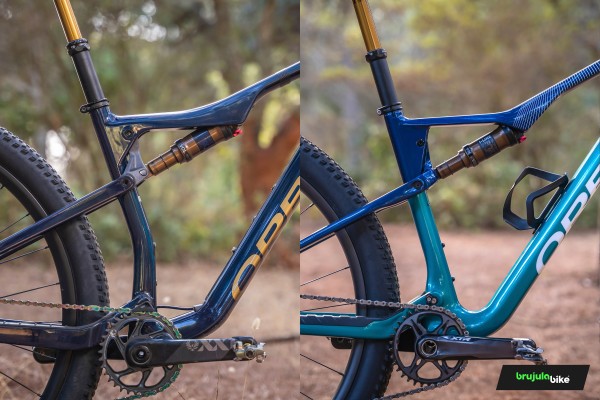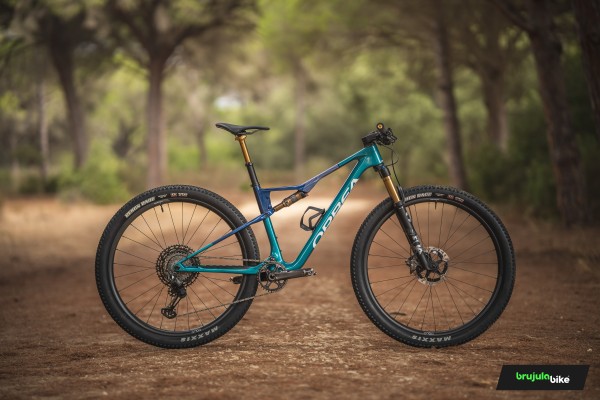 As you can see, the changes seem subtle, but they are by no means minimal. The optimisation and development of the Oiz 2023 place it in an XC of the future and we could say that it represents a definitive change of stage for the model. If the previous version was a transition towards the new XC, this Oiz 2023 has been a leap forward and is at the forefront of the modality.
We'll see if in the next few years the rest of the brands continue to opt for their XC models to only have 120 mm travel, but everything points to this being the case.