The first automatic seatpost that raises and lowers itself - how does the new BMC Autodrop work?
The BMC Fourstroke 2023 has been presented full of new features and technologies that once again make the Swiss brand one of the most innovative on the market. Among them is its exclusive dropper seatpost with Autodrop, the first automatic seatpost that is capable of lowering and raising with the push of a button, without the need to apply pressure on the seatpost.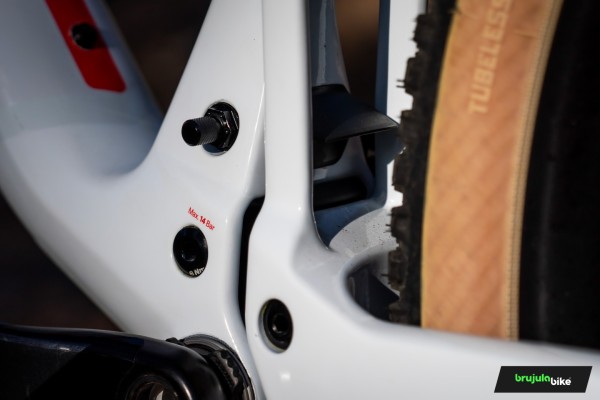 How BMC's Autodrop seatpost works
The visual appearance of this integrated seatpost is so unobtrusive that one might be misled into believing that there is a simple mechanism behind it. Not so. BMC's Autodrop technology involves the bike frame itself in its operation, which has had to be manufactured specifically to house all the necessary components. In this video we can see very explicitly the complete mechanism.
We remind you that this 80 mm RAD Autodrop seatpost is only available on the BMC Fourstroke 01 2023 models (here you can check set-ups and prices) and this is because to mount the Autodrop technology the frame requires a special tank housed in the down tube, an oval seat tube for the seatpost itself and a loading hole in the area near the bottom bracket through which the compressed air that makes the mechanism work will be refilled.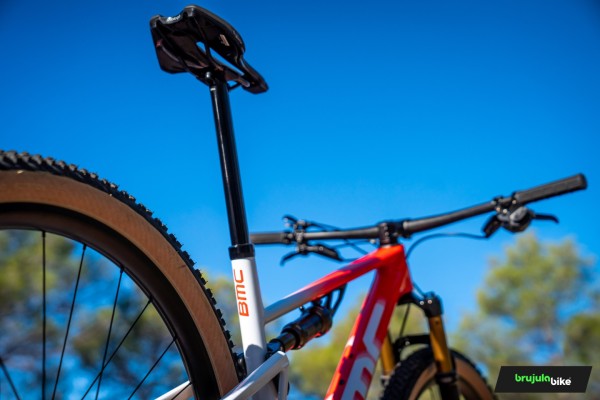 The downtube reservoir stores compressed air at up to 14 bar pressure and connects to a smaller chamber that allows the seatpost to be lowered or raised. The engineers estimated that during an XCO competition the seatpost is lowered about 70 times, so with a full charge the system has enough for about 100 actions. Once the compressed air has been used up, it will need to be refilled via the charging port.
Here you can find our first impressions after riding for a few hours with this Autodrop seatpost.