Candice Lill signs for the Brújula Bike Racing Team
The cyclist Candice Lill, specialist in XCO and XCM races by stages, will be part of the Brújula Bike Racing Team team from the next Vallnord 2019 World Cup. This 27 year old South African biker is currently number 29 of the UCI XCO ranking in women and her reinforcement comes at a great time for her and for the team.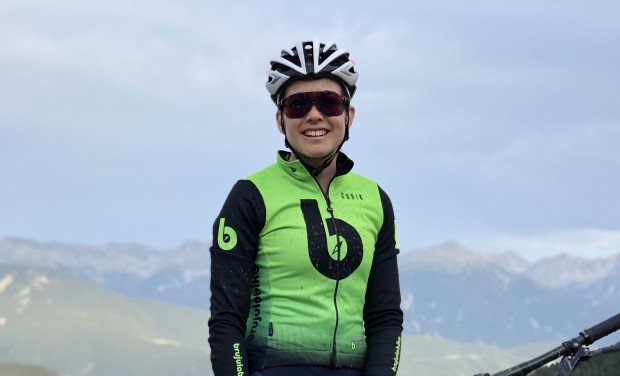 Candice Lill arrives to reinforce the Brújula Bike Racing Team
For the second half of the season, the Brújula Bike Racing Team has reinforced with the signing of Candice Lill. The team welcomes a promising biker who already has a brilliant career in XCM stage competitions and XCO. Among her results stand out the second position obtained this year in the Absa Cape Epic or the triumph in 2017 in the Tankwa Trek.
This is the first year that she competes in the World Cup and his performance is increasing with an 18th position in Albstadt and 16th position in Nove Mesto.
Upon her arrival in Vallnord, Candice announced her joining the team with this words:
"I am really happy to be joining the Brújula Bike Racing Team for the rest of the 2019 season. It is an exciting opportunity for me to gain valuable experience at World Cup level XC mountain biking. I travelled to the first two world cups in Albstadt and Nove Mesto earlier this year and found it challenging to coordinate everything on my own. But with the help of Brujula Bike Racing Team I will be able to be more relaxed in the approach to race day, as all the extra stuff will be taken care of by the team staff. It really helps me as a rider to be in the best mental and physical space come race day, which is conducive to good performance. I am looking forward to working with the team and getting to know them all better. What I really like is that there is a happy atmosphere within the team and everyone takes pride in the unique role they have to play.
My kit will be a combination of Brujula and Faces (my South African sponsor). I will still do the races in South Africa and then fly to Europe for the World Cups. I am excited to see what the next few months holds and I am grateful for this incredible opportunity. I am definitely going to make the most of it!"
Candice Lill will participate with the Brújula Bike Racing Team in the Vallnord 2019 World Cup. She will also participate in the remaining World Cup races and the Tokyo 2020 Olympic test.
Candice Lill and the Brújula Bike Racing Team have closed their agreement until the 2020 season.