New Campagnolo EKAR 1x13 groupset for gravel
The Italian company is strongly committed to gravel and has developed a completely new 1x13 drivetrain that they have named Campagnolo Ekar. We'll tell you more about Campagnolo's latest release.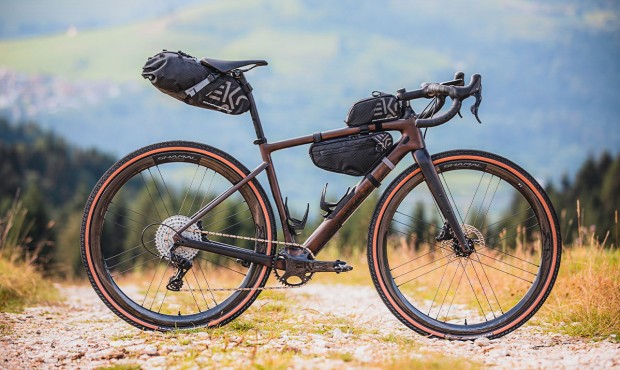 Campagnolo Ekar 1x13: the gravel according to Campagnolo
This is a growing sector and no one wants to be left out. Campagnolo Ekar 1x13 is the Italian manufacturer's bid to establish itself in this cycling segment that combines off-road bikes. More reliable and high-performance, the Campagnolo Ekar 1x13 takes its name from the mountain of the same name, Mount Ekar, very close to the Italian company's headquarters.
In this terrain, Campagnolo will have had no problem finding routes to test their development, because this is a region that perfectly combines asphalt, mud, gravel and loose terrain on twisted paths. Here, Campagnolo Ekar 1x13 has offered excellent results in any of its combinations. Because the range includes up to four choices of crankset (38, 40, 42 and 44 teeth) and three of pinion gears (9-36, 9-42 and 10-44 teeth for the strongest).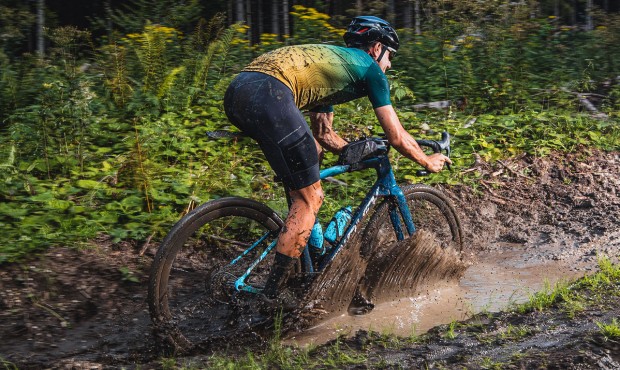 Campagnolo Ekar, an exclusive design for gravel
Contrary to the first developments implemented in gravel, which were actually practical uses of others implemented in mountain biking or road cycling, the Campagnolo Ekar 1x13 is specially designed for gravel. With a fairly solid rear derailleur and the reliability that characterizes Campagnolo, the Ekar promises to be seen often on this off-roader.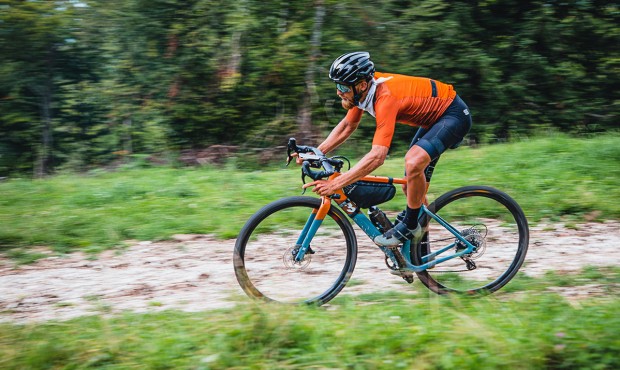 More than 70 moving parts, all made of carbon fibre or carbon-covered polyamides, which function as an entity, as an organism, as a perfect system that meets all requirements. 80 years making changes give to know about this.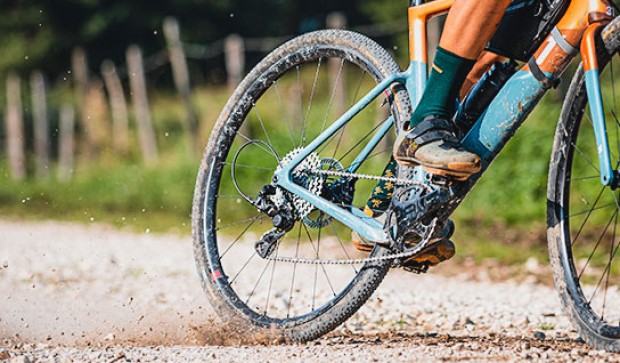 Based on the experience of the Super Record, the Campagnolo Ekar 1x13 features a medium-length cage and a 2D parallelogram trajectory, which means greater shifting precision.
With a weight of 275 grams for the rear block and 2385 grams for the entire groupset, the Campagnolo Ekar 1x13 also features simple assembly on stainless steel bolts and with the Campagnolo Clutch Lock system, which is easy to remove from the wheel.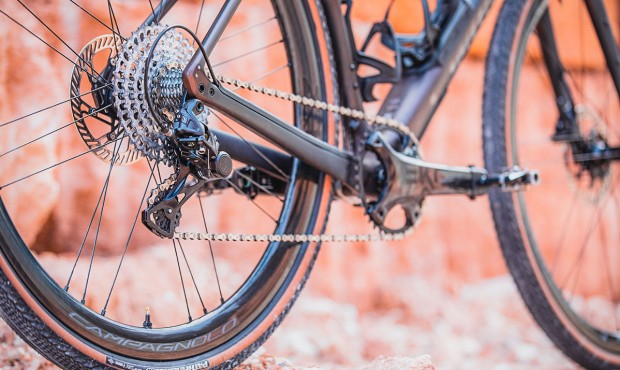 Intended to compete with Shimano's GRX and SRAM's Force eTap AXS, it comes at a price of 1696€ in full, although it can be purchased in parts as well.
After surveying thousands of gravel riders, the Campagnolo Ekar 1x13 has given priority to durability, performance and safety over all other variables.